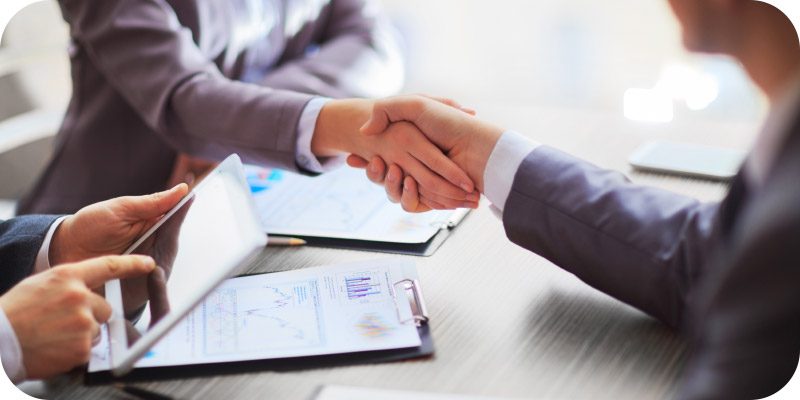 Written by Andrew Bolivar, Director, Center of Excellence, Ultra Consultants
The integration of supply chain management (SCM) and enterprise resource planning (ERP) software solutions helps the enterprise achieve the holy grail of manufacturing: end-to-end transparency and DIFOTA (delivery in full and on time with accuracy). Manufacturers and distributors must assess their unique business requirements to determine if they are best served by an all-in-one solution or pair independent, best-of-breed solutions together. However, it's commonly accepted that it is only when the SCM software is fully integrated with an ERP solution that comprehensive end-to-end visibility of internal and external channels is achieved.
Benefits of integrating SCM and ERP
ERP systems provide a macro view of existing workflow and current processes which simplify the design and implementation of a more effective and efficient SCM system. ERP enables the enterprise to automate and integrate cross functions such as inventory control, procurement, distribution, finance and project management. SCM provides visibility into vendors within the supply chain and helps facilitate supplier‐customer interactions and minimize transaction costs. Working together, well-integrated SCM and ERP solutions provide the tools needed to operate at optimum efficiency.
A company that retains inefficient legacy solutions is operating in a reduced capacity that none can afford and remain competitive. A carefully researched, intelligent approach to integrating ERP and SCM solutions will result in a company that is able to deliver its products to the customer faster, more efficiently and with a higher degree of quality.
Five Critical Metrics to Monitor
We recommend that manufacturers and distributors monitor for the following five metrics in order to have a thorough picture of the overall efficiency of the supply chain operation. The five most important supply chain metrics:
DIFOTA
DIFOTA is a measurement of perfect orders. It is one of the most important KPIs because it can provide an early warning of problem areas. It provides visibility into how efficiently your warehouse is operating as well as an indicator of inventory accuracy.
Manufacturers and distributors strive for a high DIFOTA, meaning that most orders go out correctly, with no back orders, arrive on time, with accuracy.  Accuracy refers to all the supporting transactions and documents such as pack slips and ASNs.  A high back-order rate will show up in DIFOTA, alerting to a potential forecast of scheduling problems. A downward trend in DIFOTA is cause for immediate concern, since it points to an ongoing or developing problem.
Forecast accuracy
Forecast accuracy is defined by APICS as a "measure of forecast usefulness." It is usually calculated as the average difference between the forecast value and the actual value. An accurate forecast is essential to an efficient supply chain, since it is the road map for inventory and production planning.
Forecasts that are too high result in excess inventory, tying up working capital in unproductive goods that increase the potential costs due to loss, damage or obsolescence. Forecasts that are too low result in too little inventory, stretching out lead times resulting in unhappy customers. Too little inventory may result in overtime, increasing costs of production and possibly premium freight costs. Wrong forecasts mean you will not have the products your customers want and you will be increasing the inventory of unneeded goods.
Supplier performance
Without reliable suppliers it's impossible to satisfy customer delivery needs consistently. Poor supplier performance increases costs in many ways. Late deliveries increase downtime because of lack of necessary materials which may require increased overtime expense to make up for lost production time. Poor quality causes rework or scrap. According to a report from Aberdeen Research, 86 percent of top performers prioritize supplier assessments, while only 46 percent of other companies do. The report goes on to say that measuring quality and delivery performance is an "absolute requirement." Of best-in-class companies, Aberdeen reports that 82 percent measure supplier delivery performance.
One of the most important parts of measuring supplier performance is communicating expectations and the supplier's achievement against the goals. Seeing a downward trend in quality may help the supplier identify process problems, and it may provide insight to your team about how seriously this supplier takes its commitment to your company. When you notice a slowdown in throughput or DIFOTA, look at supplier performance metrics to be certain you are getting the service you deserve from your suppliers.
Inventory accuracy
High-performing companies calculate the inventory necessary to support their planned service levels. However, those calculations are wasted effort if inventory accuracy isn't high. Most ERP and supply chain experts recommend that inventory accuracy should be at least in the high 90s. Otherwise, it is impossible to plan production or give promise dates with any degree of consistency. Low inventory accuracy may indicate an overcrowded warehouse or one without the right equipment for the material in stock. It could also indicate poor procedures, lack of training or the need for updated data collection equipment. Inaccurate inventory records increase costs.
Manufacturing throughput
Throughput can be calculated on a money or unit basis per interval of time, but either way, it is an important signal about the performance of production and the supply chain. Short cycle times such as a day or a shift give you fast insight into potential problems, but they may also introduce "nervousness" if your cycle time is longer than the chosen interval. Conversely, a month is usually too long an interval. Many operations will smooth out over the course of several weeks, and using a long interval makes it hard to identify problems that could be intermittently affecting throughput.
When you measure throughput in units, your result is relatively easy to capture and compare to goals, but it may not provide the insight you need. Measuring throughput in money requires a calculation, but it may provide better insight.
---
Looking for more? Download our ERP buyers guide for free and compare the top-24 products available on the market with full page vendor profiles, including key capabilities, an overview of the ERP software market, questions to ask before purchasing, and our bottom-line analysis. It's the perfect resource for anyone looking to find right ERP for their business.
And don't forget to follow us on Twitter, Facebook and LinkedIn for all the latest in the ERP space!

Latest posts by Elizabeth Quirk
(see all)