Cognizant recently announced that it has agreed to acquire TQS Integration, a privately owned company founded in 1998 and based in Lismore, Ireland. TQS delivers manufacturing data intelligence, technology consulting, and digital systems integration services to manufacturers looking to streamline their digital transformations. The acquisition will expand Cognizant's manufacturing offerings and help its clients embrace "Industry 4.0."
Cognizant is a professional services provider working with banking, automotive, healthcare, education, manufacturing, life sciences, transportation, retail, travel, and other companies across global industries. The company's industry-focused services include various consultative, cloud enablement, digital experience, intelligent process automation, IoT, AI, quality assurance, and other solutions to help clients develop more efficient businesses.
With this acquisition, Cognizant will expand its core Industry+ and digital competencies with TQS's data intelligence capabilities and use them to help clients collect, contextualize, and analyze their manufacturing data. Cognizant plans to combine TQS's life sciences expertise with its own industry solutions and thought leadership. This will provide Cognizant's life sciences and manufacturing clientele with the tools and direction they need to transition to Industry 4.0, make more informed decisions, improve operating costs, optimize implementation speeds, boost product quality, and more.
Srinivas Shankar—the senior vice president and global markets lead of Life Sciences at Cognizant—says, "TQS enhances Cognizant's end-to-end smart factory capabilities, helping clients realize information and operational technology convergence and drive digital transformation in their manufacturing operations. With TQS, Cognizant not only becomes one of the industry's most comprehensive solutions for Manufacturing 4.0 for life sciences. We also strengthen our data historian and analytics capabilities to help all our manufacturing clients harness the power of data intelligence to compete in new ways."
Learn more about Cognizant.
---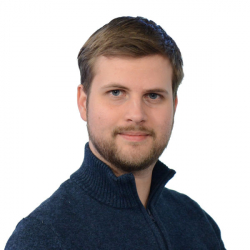 Latest posts by William Jepma
(see all)