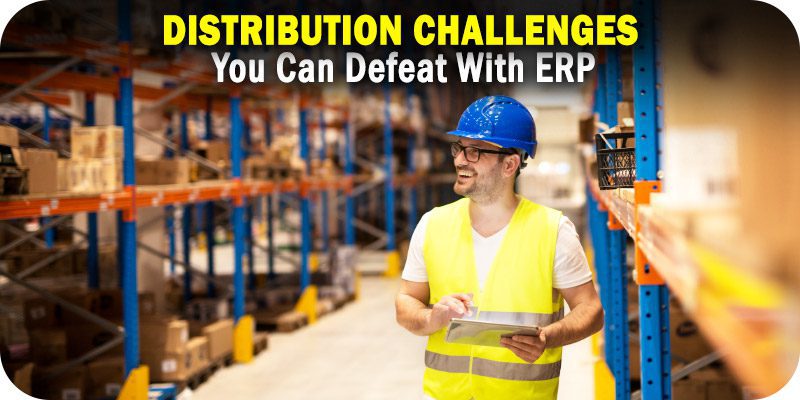 The editors at Solutions Review have identified and summarized some of the common distribution challenges that an Enterprise Resource Planning (ERP) solution can help resolve.
ERP systems define essential business processes across financials, HR, inventory, supply chain management, sales, and customer relationship management (CRM). With these capabilities, companies can streamline data flow, collect transactional data from multiple sources, eliminate data duplication, and provide data integrity with a "single source of truth." Today, ERP systems are critical for managing thousands of businesses of all sizes and industries.
Regardless of company size, an ERP system should provide functionality for all your business processes by streamlining them from one database. But what happens if something goes wrong? For example, distribution companies require smooth, reliable techniques that can adapt to roadblocks that occur, as they inevitably do. If a distributor runs out of stock or a delivery truck gets a flat tire and misses a delivery date, an ERP system can alert the distributor in real-time, making it easier for them to address the issue and minimize the disruption.
With that in mind, here are some of the distribution challenges that distributor-specific ERP software can help manage.
Common Distribution Challenges You Can Defeat With An ERP Solution
---
Issues with Stock and Forecasting
What drives the distribution industry is the dependency on consumers to maintain the average sell rate and keep stock flowing. Now more than ever, many wholesale distributors run into issues with supply chain management, which can negatively affect profit margins and disrupt processes. A warehouse management system (WMS) integrated into your ERP system can help automate supply chain operations and send you real-time alerts of progress or delays so you're never left in the dark.
Furthermore, warehouse management systems can help optimize important tasks like receiving, picking, cross-docking, compliance labeling, physical inventory counts, and shipping. Many ERP solutions have warehouse management built into the software, which makes it considerably easier for companies to identify supply chain disruptions and improve lead-time reliability.
Concerns with Importing and Exporting
Over the last decade, the number of manufactured goods the U.S. imports has increased significantly. To meet the growing challenges, manufacturing companies have moved production to facilities abroad, which are costly over time. However, in a 2017 report, Sikich.com says that manufacturers have been moving back to the United States to help reduce shipping costs and to consolidate their supply chain. Some companies stated that better access to skilled labor was their motive, whereas others acknowledged that being closer to their supplies and raw goods helped keep shorter turnaround times.
This shift has been made easier with ERP software, as it gives organizations complete visibility into their financials, inventory on-hand, shipments, and manufacturing processes at a glance. It allowed them to view the cost-effectiveness of keeping their company in one location vs. spread worldwide. A wholesale distribution ERP system can help your company meet its goal to get products and services rapidly to the market by providing you with all this information from one central database, ready at the touch of your fingertips.
Additional Benefits of Distribution ERP
---
Eliminate Data Redundancy and Errors
Data repetition and errors are common when you use different software to deal with such data. With an ERP integrated into your distribution business, you can eliminate such inefficiencies and manage your business better by having complete visibility of all your procedures and operations.
Increased Revenue Growth
Since an ERP is integrated with your business, most of your sales and revenue data are readily available and are updated in real-time. With this information, you can get a deep understanding of business revenue. You will be in a better position to identify and manage cost variances. You will also be able to allocate financial, human, and operational resources better. This will eventually lead to rewards such as upward revenue growth, business expansions, better-paid employees, and more.
Improved Inventory Management
An ERP system can save you precious time and money by eliminating the daunting task of manually processing inventory management. Automated inventory management capabilities can improve your management processes by allowing end-users to track and manage data across multiple warehouses, giving you real-time visibility of current inventory in transit and costs.
---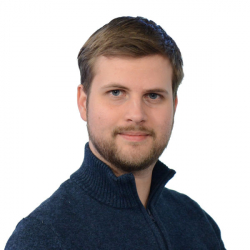 Latest posts by William Jepma
(see all)