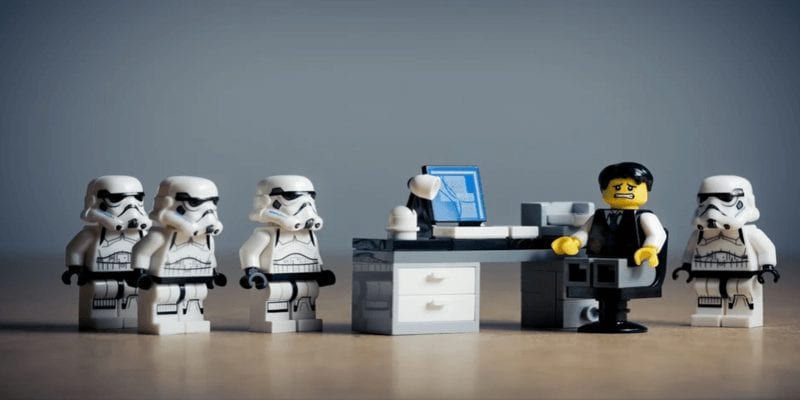 Content submitted for the ERP Insight Jam
What is Simply Noelle?
Simply Noelle is a wholesaler and retailer of women's fashion apparel and accessories based in North Carolina. The company was founded in 2005 by president and industry veteran Deb Groh after years of running a successful home-based business creating giftware, and then expanding to women's apparel. Before founding Noelle, she achieved success with the Kissing Krystal and then struck gold again with The Riverton Wrap – which are both flagship items for the company.
Soon after Noelle was founded, its product line grew exponentially, with hundreds of new styles added to the catalog each season. The company's growth continued after a strategic acquisition by Ganz, a global retailer with an international sales team and diverse product line. This acquisition broadened Noelle's reach, enabled better service, and fostered new product innovation.
The Challenge
Noelle's rapid growth produced in additional opportunities, but the company was forced to tactically piece together software solutions to meet immediate needs. It began by using error-prone manual processes, spreadsheets, and email to manage inventory, finances, and other critical activities. Later, the company upgraded to a beta inventory management system, but there was no direct connection to the financial records system. Also, employees could only access this system via hardwired computers, so the largely remote workforce and overseas vendors had limited visibility and struggled to meet deadlines.
This combination of disparate systems with siloed information and inefficient manual processes was not sustainable. Additionally, the legacy systems lacked the administrative control needed to run a dynamic, modern business. Adding and removing users, changing access, and other standard administrative activities required assistance from the system's IT department.
Noelle needed a scalable cloud-based ERP software solution capable of handling its entire business.
Noelle's ERP Solution & Implementation Experience
Noelle selected NetSuite ERP because it is a cloud-based, fully-integrated system with complete financial management and comprehensive reporting functions. It also provides extensive administrative control along with nearly unmatched customization and automation capabilities.
Before engaging in full implementation, Noelle wanted to test the ERP on a smaller part of its business. The ERP was rolled out to regulate and track product samples for salespeople who traveled to tradeshows and customer locations. NetSuite's ERP passed the test with high marks, and Noelle agreed to fully implement this system.
One benefit of NetSuite's ERP is that it can be customized to meet the needs of any business, but that flexibility can also have a downside. Unfortunately, Noelle experienced this contrast throughout its implementation process that lasted two years.
The company was eager to begin leveraging the full functionalities of NetSuite's all-encompassing ERP, but its core business processes required significant customizations to the system. Noelle saw some initial positive momentum as it worked with two different parties during implementation, but any gains were tarnished by missed communications and missed deadlines.
The ERP was eventually pushed live in late 2018, but the system still required significant customization and development before ROI was achieved. Noelle sought out a new NetSuite partner for post-implementation assistance.
SuiteCentric was selected to help organize Noelle's financials, develop several order and shipping customizations, and create a variety of workflows that enabled total usage of the ERP. In its work with Noelle, SuiteCentric resolved complex technical issues across multiple departments including shipping, production, sales, graphics, and IT. As a result, Noelle has embraced more automation, it has experienced elevated productivity and far fewer critical issues.
"With NetSuite ERP, everything is under one umbrella and our reporting process is much faster. Our NetSuite users see a snapshot of every important KPI and data point in real-time," said Michael Grainger, Information Technology Manager at Noelle. "Financials, inventory, projected sales and invoices, forecasting, and more are available instantaneously."
Benefits
Since its NetSuite ERP became operational, Noelle has achieved greater efficiencies, streamlined reporting processes, received end-to-end visibility, gained total control over its IT administrative processes, and improved workforce productivity.
Utilizing NetSuite's fully-integrated solution yields less administrative work because data is pooled into a single cloud-based resource. Updating transaction details, reconciling orders with payments, checking order locations, and other business-critical processes are streamlined and more accurate through customized workflow creation and automation.
The company's once labor-intensive reports that took hours or days to produce using the legacy ERP and manual processes are now auto generated or made visible instantaneously within NetSuite. Finance, sales, other departments, and vendors can pull the precise data required for more accurate reporting, forecasting, and identifying trends.
End-to-end visibility is made possible with NetSuite, so Noelle receives a more holistic view of company activities and customer behavior at each stage of the transaction or interaction. The customizable dashboards also enable Noelle to view the smallest details to ensure no stone is unturned for compliance or other equally important tasks.
The company has more control over IT administrative activities that were lacking with the legacy ERP. Noelle has total control over user management, role and task modification, dashboard and visibility configuration, and more.
NetSuite's cloud-based design supports the mobility required by Noelle's workforce. It empowers sales, warehouse, and supply chain partners to remotely update order statuses and monitor for changes to shipments, among other duties.
With NetSuite, Noelle can manage its business more efficiently and effectively, and its employees are freed up to focus on customer service, product innovation, and strategic growth.
---
Looking for more? Download our Enterprise Resource Planning Buyers Guide for free to compare the top-24 products available on the market with full page vendor profiles, key capabilities, an ERP software market overview, our bottom-line analysis, and questions for prospective buyers.
And don't forget to follow us on Twitter, Facebook and LinkedIn for all the latest in the ERP space!

Latest posts by Elizabeth Quirk
(see all)