DDI System Joins Luxury Products Group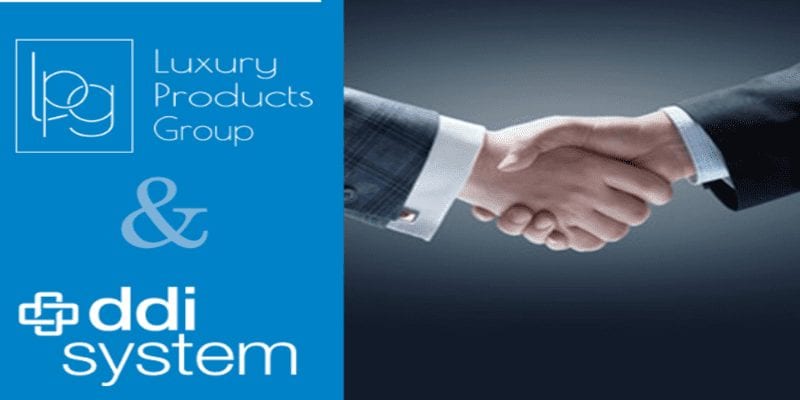 Last week, Luxury Products Group (LPG) introduced DDI System, a leader in ERP software for PHCP and luxury showroom distributors, to its elite group of forward-thinking members. The announcement serves as a means to elevate awareness of the robust features and leading customer engagement tools available for showroom operations ahead of LPG's Annual Expo, Jan. 23-25, 2019, in Orlando, Florida.
DDI System's Inform ERP Software equips today's wholesale distributor with leading-edge technology for efficient operations, loyalty driving Customer Relationship Management (CRM) and consumer-grade eCommerce. DDI's industry-aware ERP for PHCP showroom distributors is used by more than 45 LPG member clients and more than 1,000 distribution companies nationwide.
"I am impressed with the responsiveness that DDI brings to the table for LPG," said Jeff MacDowell, executive director of LPG. "Our members are thrilled with their performance, and as a partner, I expect them to grow substantially within the group. LPG now has over 270 showrooms, and our aggressive growth plan closely matches the plans and values of DDI System."
DDI System user, Kayla Miller from Holmes Plumbing and Heating said, "Switching to Inform was one of the best decisions our company ever made. We have more control over inventory and accounting than we ever had before."
According to the announcement, the addition of DDI to LPG falls at an ideal time for showroom distributors who seek some of the advanced capabilities of modern day ERP technology. Inform ERP uses native CRM to elevate customer engagement and serve customers at the counter, in the showroom, and in the field. LPG's mission is simple: to open avenues for members to network with like-minded people sharing ideas and challenges to expand their showroom business, as well as an opportunity to buy from and see products from a variety of showroom-oriented vendors worldwide.
DDI will be on hand at Booth #46 during LPG's Annual Expo in Orlando beginning Jan. 24. Here, LPG members will have an opportunity to speak with CEO and Founder Adam Waller and learn how Inform's innovative technology is laying the foundation for success and growth for luxury showroom distributors.
"We really couldn't be more elated to be working alongside this group with whom we share a commitment to innovation and distribution excellence," said Barbara Jagoe, COO of DDI System. "We are excited to be welcomed into the LPG member group and to showcase Inform's unique capabilities for Showroom distributors."
Jagoe and Waller will be demonstrating Inform's full suite of ERP capabilities and robust features during the LPG Expo.
---
Looking for more? Download our ERP buyers guide for free and compare the top-24 products available on the market with full page vendor profiles. The guide includes four key capabilities to look for in an ERP solution, plus five questions to ask yourself and five questions to ask the software provider before purchasing. It's the perfect resource for anyone looking to find right ERP for their business/organization.
And don't forget to follow us on Twitter, Facebook and LinkedIn for all the latest in the ERP space!

Latest posts by Elizabeth Quirk
(see all)