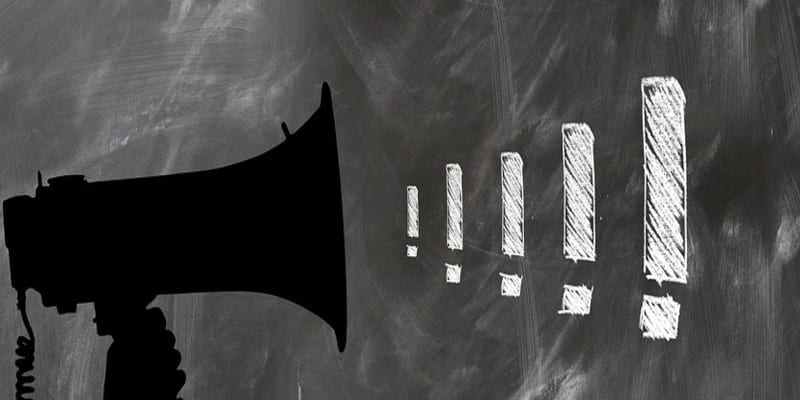 Today, Epicor Software Corporation, a global provider of industry-specific enterprise solutions, made two very important announcements from the main stage of its annual user conference: Epicor Insights 2018. Currently being held at the Gaylord Opryland Resort and Convention Center in Nashville, Tennessee, the conference is offering opportunities to learn about your specific Epicor solution, network with peers, and enjoy the core benefits of a global customer conference, including technical, practical, peer and expert insights.
The first announcement is an expanded strategic partnership with Microsoft to deliver Epicor enterprise-class solutions globally on the Microsoft Azure platform. According to the company, Epicor will initially standardize cloud deployment of its Epicor ERP and Epicor Prophet 21 ERP suites on Microsoft Azure, empowering customers to drive faster growth and innovation as they move to digitally transform their businesses.
"Microsoft's focus on the 'Intelligent Cloud' and 'Intelligent Edge' complement our customer-centric focus," said Steve Murphy, CEO, Epicor. "We looked at several public cloud options. Microsoft Azure offers the best foundation for building and deploying enterprise business applications that will enable our customers' businesses to adapt and grow. Today, we are seeing more than three-quarters of prospects ask about cloud ERP. As that deployment model becomes the norm, we are ready to enable our customers to move to the cloud with confidence leveraging the reliability, security, and scalability of Microsoft Azure."
Microsoft technologies will optimize productivity and innovation for Epicor, its customers and partners. Epicor will leverage a range of Azure technologies including Internet of Things (IoT), artificial intelligence (AI), and machine learning (ML) to deliver ready-to-use, right-sized solutions for midmarket manufacturers and distributors. Epicor also plans to explore Microsoft's technologies for advanced search, speech-to-text, and other use cases to deliver modern human/machine interfaces that improve productivity for its customers.
"Standardizing cloud deployment of its world-class manufacturing and distribution solutions on Microsoft Azure is a natural step for Epicor with its history of leveraging forward-looking technology to deliver the utmost value to its customers," said David Willis, corporate vice president, Microsoft. "With Epicor solutions running in the cloud, customers will reap the benefits of greater agility, faster innovation, and favorable economics of Azure as they embrace digital transformation."
The second announcement made at INSIGHTS 2018 was really an unveiling of its product vision for the next-generation of user interface technology, design and industry cloud platforms that will drive Epicor solutions enables customers and partners to embrace emerging technologies like cloud, IoT, mobility and predictive analytics.
"Analysts have said that by 2020 nearly 80 percent of CTOs in leading organizations will facilitate the identification of emerging technologies to accomplish digital transformation," said Himanshu Palsule, chief product and technology officer at Epicor Software. "Our product strategy embraces the unique strengths of Epicor industry-specific platforms, underpinned by a modern service fabric and topped with cross-platform applications that achieve digital transformation and raise the bar for automation, analytics, and customer experience."
Unveiled to more than 3,000 customers attending the Epicor global user conference Insights 2018, Epicor Kinetic Design is a three-pronged common cross-platform user experience (UX) framework comprised of Epicor Kinetic Design, Epicor Kinetic Framework, and Epicor Kinetic applications.
Epicor Kinetic Design is a set of new user experience guidelines and patterns for building applications for Epicor solutions. It empowers partners to deliver value-added solutions consistent with Epicor usability best practices and interaction guidelines to enhance customer experience.
Epicor Kinetic Framework embodies Epicor Kinetic Design principles and lives as a website accessible by approved Epicor partners and customers.
Epicor Kinetic application is any application that is coded to Kinetic Design standards.
More information from Insights 2018 is available at the Epicor Newsroom, or stayed tuned here for more news and updates from Insights 2018.
---
Looking for more? Download our ERP buyers guide for free and compare the top-24 products available on the market with full page vendor profiles. The guide includes four key capabilities to look for in an ERP solution, plus five questions to ask yourself and five questions to ask the software provider before purchasing. It's the perfect resource for anyone looking for the right ERP for their business/organization.
And don't forget to follow us on Twitter, Facebook and LinkedIn for all the latest in the ERP space!

Latest posts by Elizabeth Quirk
(see all)