Epicor has announced the latest release of Epicor Kinetic, its cloud-based ERP platform for manufacturing companies. The new updates for Epicor's Kinetic ERP solution will provide manufacturers with the industry-specific tools and power they need to streamline operations, boost profitability, improve the user interface, and more. The news coincides with the latest update for Epicor Prophet 21, the cloud platform for distribution companies.
Epicor Software Corporation provides enterprise solutions for global companies in the manufacturing, distribution, lumber and building supply (LBM), retail, and automotive industries. The company has nearly 50 years of experience equipping its clients with analytics, CRM, data management, ERP, e-commerce, financial, HR, sales, and supply chain management tools. Epicor also offers consulting, update, migration, education, cybersecurity, and implementation services to help its clients succeed.
The latest release of Epicor Kinetic ERP introduces a suite of new and expanded capabilities to the platform. These include a new Epicor Cloud Enterprise Services package, which will help large manufacturers manage requirements across worldwide plants and facilities with improved control and flexibility. A suite of integrated, industry-focused modules is also available as part of the update, including Epicor CPQ—the new name for KBMax—SecturaSOFT, a tool for metal fabrication manufacturers, and connections with Amazon and eBay.
Himanshu Palsule, the Epicor President and CTO, says, "Staying resilient and competitive in a global marketplace is top of mind for manufacturers, especially in the past 18 months due to disruptions and changes brought by Covid-19. Our latest release of Epicor Kinetic is laser-focused on ensuring our manufacturing customers stay agile, productive, and more profitable. And with expanded cloud capabilities, we're helping customers pave a path to modernize technology infrastructure, reduce risk, and gain greater insights into their operations."
Learn more about Epicor Kinetic.
---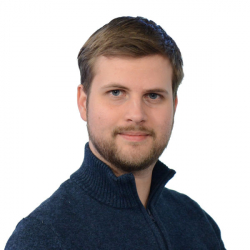 Latest posts by William Jepma
(see all)