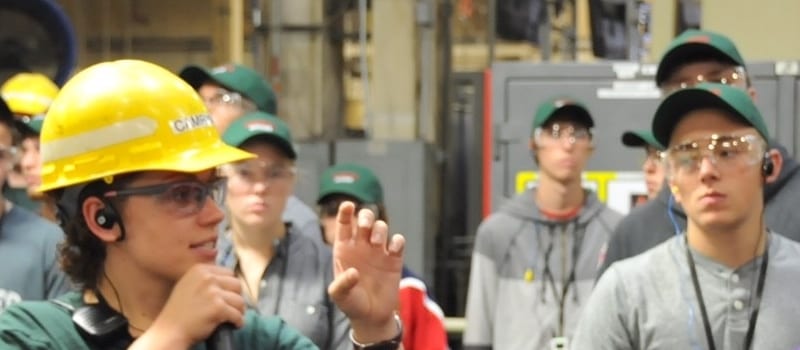 It's the generation of iPhones and Snapchat, of Facebook and Instagram. Yup, I'm talking about the millennials. Whether you're part of this club or whether you're completely perplexed by them, they're currently comprising the the largest portion of the American workforce, and that's something to pay attention to.
The manufacturing industry has seen an increase of 337,000 jobs just in August 2016 and currently accounts for 12% of the GDP of the US economy with workers earning an average of $26 an hour. It's expected that over the next ten years, almost 3.5 manufacturing jobs will be needed, with roughly 2 million expected to go unfilled, mainly as the result of negative perception by millennials. In actuality, the modern manufacturing industry isn't as labor intensive and poorly paying as some may think. In fact the industry is highly automated and requires highly technical and skilled workers. With millennials being the first generation to grow up in the digital age, employers should learn to adjust their ERP systems to meet the technological expectations of the millennial workforce. If you're facility is looking to attract more millennial talent, you may want to consider investing in an ERP system that accommodates to their lifestyles with these considerations.
A Mobile Workspace
They're referred to as the smart-phone generation for a pretty good reason. This generation wants their technology to be able to adapt to their on-the-go lifestyles. With business processes no longer tied to the desktop, organizations are turning towards mobile strategies. Instead almost anything can be completed with the help of a mobile application and a smartphone. Currently, 74% of manufacturers employ a mobility solution with that number expected to grow to 98% by 2020. Asides from mobility, millennials look for BYOD policies in their work space. While BYOD may be a convenient policy for some, it does raise security concerns for IT and requires a reliable MDM solution for it to be successful.
Collaboration
Millennials expect a strong degree of communication and collaboration in their work space. New technology in ERP systems allows employees to share information, while training new employees with best practices and skills to promote a stronger team. With critical information spread far across a business, an ERP system can allow employees to quickly search for information across their system as easily as it would be to "google" something. ERP social networking features allow for instantaneous communications and chat histories. Business Intelligence capabilities in an ERP system, would provide employees with real time performance indicators and also give them the ability to share reports and self service tools.
Smart User Interfaces
Before the modern incarnation ERP, training and mastering the system could be a hassle for employees. People would try to the ins and outs of the solution to the best of their agility but frequently had to invent manual detours to bypass some of their challenges. Millennials are less likely to be as polite. They use near perfect user interfaces in their personal lives across Facebook and Twitter, why should their work space applications be any different? A well designed ERP system should provide specific priorities and procedures relevant to the task at hand. Multitasking functionality is another a feature that should be a staple in an ERP system, allowing the user to manage their ERP system alongside other solutions such as Customer Relationship Management.

Latest posts by Elizabeth Quirk
(see all)