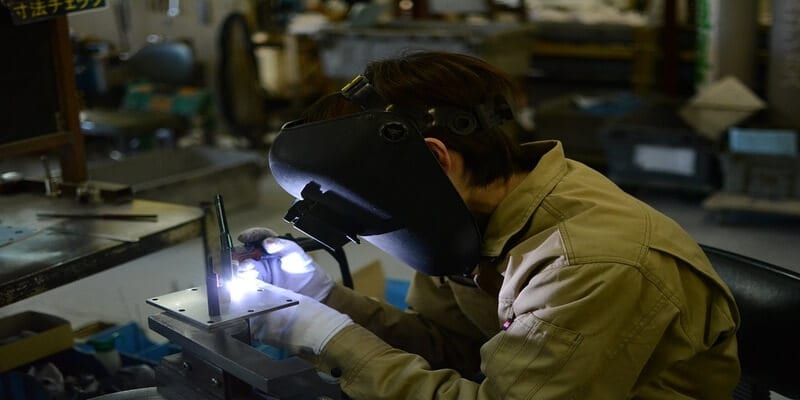 eWorkplace Manufacturing, Inc., home to OptiProERP Software for discrete SMEs, and BatchMaster Software for process SMEs in the manufacturing and distribution space, today announced the long-term extension of its OEM partnership with SAP Business One. For those unaware,OEM partnerships are a cross-industry practice that empowers companies to design and incorporate the software they need without investing in specialized, costly IT experts.
"OptiProERP and BatchMaster have optimized their industry solutions on the SAP Business One platform, delivering end-to-end solutions using the latest digital and intelligent technologies for the discrete and process manufacturing industries," said Steve Tait, Head of Business One & ByDesign, SAP. "We look forward to their stellar participation and, most importantly, bringing a level of sophistication, simplicity and value, which previously was not available to most small and midsize manufacturers and distributors."
According to the announcement, the extension signifies the success of the partnership in providing innovative, industry-focused and cloud-enabled ERP platforms that serve the needs of SME discrete and process manufacturers and distributors. The renewed commitment will further accelerate the wider adoption of cloud and intelligent ERP solutions, which in turn enable SME companies to integrate end-to-end and next generation processes.
OptiProERP and BatchMaster will continue to deepen their innovation in ERP, compliance, advanced analytics and intelligent solutions with an industry focus to help SME manufacturers and distributors transform their core infrastructure to a digital-ready environment and realize the promise of the intelligent enterprise. The intelligent enterprise is a strategic imperative for SMEs in enhancing their ability to adapt to changes in the digital and global marketplace and strengthen their competitive advantage.
"We recognize that small and midsize manufacturers face the same challenges as larger enterprises. Growing manufacturers didn't have access to comprehensive, innovative and intelligent industry-focused solutions," notes Sahib Dudani, the founder of eWorkplace Manufacturing, BatchMaster and OptiProERP. "There is a clear market need for manufacturing ERP specific to the discrete and process industries that is easy to use and implement, built on a cutting-edge platform, that can scale with growth in today's digital world. And that is what the OptiProERP and BatchMaster solutions are about – enabling manufacturers and distributors to better run their business and compete in a digital world."
---
Looking for more? Download our Enterprise Resource Planning Buyers Guide for free to compare the top-24 products available on the market with full page vendor profiles, key capabilities, an ERP software market overview, our bottom-line analysis, and questions for prospective buyers.
And don't forget to follow us on Twitter, Facebook and LinkedIn for all the latest in the ERP space!

Latest posts by Elizabeth Quirk
(see all)