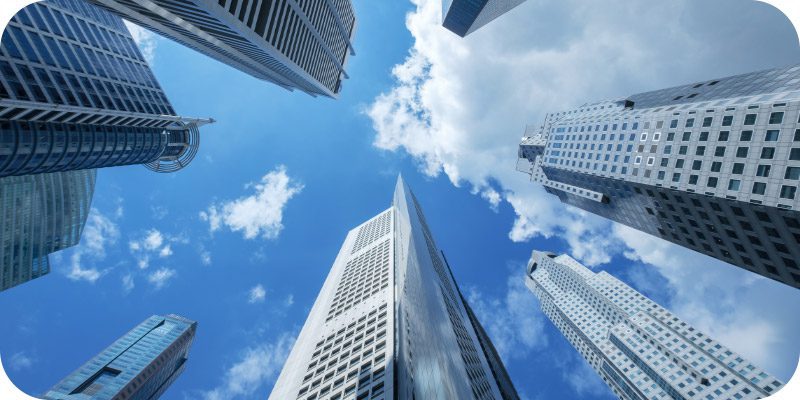 There are many options available for business leaders looking for an Enterprise Resource Planning (ERP) solution. With cloud computing still on the rise, among other trends, many are making the switch from on-premise ERP solutions to cloud-based ERP software.
In an attempt to bring you the best content within the ERP tech space, Solutions Review editors search the web far and wide on a daily basis for insights that can have a real impact. A recent article from Elite ERP Consultant titled, "The underused benefits of cloud ERP software," discusses, well, exactly that.
So whether you are looking to implement an ERP solution for the first time, or want to optimize your existing ERP platform, here are four underused benefits of cloud ERP software, written by author Perry Koh and (if you want to see the fifth benefit) the full article is available here.
Ready for Anything (Future Proof)
Cloud ERP solutions are scalable, flexible and capable of accommodating any evolving changes and future trends. For example, if a new market opens up and your business wants to try and capitalize on the opportunity, some on-premise ERP solutions could take months to get caught up. A cloud-based ERP solution, however, could reach a successful implementation in just a few weeks.
Greater Customer Service and Satisfaction
Recently, cloud-based ERP software is proving to be very influential in improving the customer experience. With a cloud solution, you can provide customers with better insights (from real-time information) about their order status and so on. For instance, you could be on the phone with a customer and get any information they request in seconds. Plus, cloud-based ERP software helps companies make more customer-focused decisions based on data collected rather than assumptions, it does more to improve customer relationships.
Mobile Connectivity
As technology becomes more prevalent in our world, new devices and products are coming out and being sold in the market. This includes new smartphones and mobile devices., so it's not surprising that businesses are beginning to adopt Bring Your Own Device (BYOD) policies. This allows employees to work where they want, when they want to, and from the tools they want – whether it be on a phone or tablet.
Powerful Data Security
Nowhere in the term 'cloud computing' does it suggest privacy or security and most think that the cloud is not safe for storing important data. Believe it or not, however, the cloud is actually very secure. Cloud ERP bundles a variety of security resources into a single platform, which is then monitors by the ERP vendor or service provider. Everybody knows how costly data breaches can be, so it's reassuring to know that cloud ERP software adds security to your most vital data.
---
Looking for more information about ERP systems? Download our free buyers guide, where you can find the top ERP software vendors, snippets about their highest ranking ERP solutions and products, plus the top 10 questions and tips to ask yourself and software vendor before purchasing!
And don't forget to follow us on Twitter, Facebook and LinkedIn for all the latest in the ERP space!

Latest posts by Elizabeth Quirk
(see all)