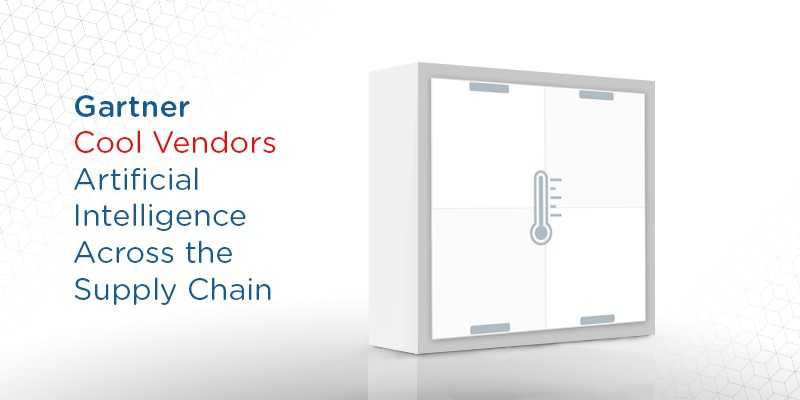 Analyst house Gartner Inc., has released its newest vendor reporting highlighting five emerging solution providers that offer C-suite executives innovative alternatives in the supply chain and Artificial Intelligence (AI) space. Its Cool Vendors in Artificial Intelligence Across the Supply Chain report focuses on organizations that offer some disruptive capability and/or opportunity. Gartner says that cool vendors "exist across all major areas of technology and innovation" and CIOs that pay close attention to these trends can avoid the "disadvantage in trying to keep up."
As supply chain management (SCM) happens to be an extremely popular integration tool within Enterprise Resource Planning (ERP) systems, the editors here at Solutions Review thought it would be helpful to provide an inside look at the providers in Gartner's Cool Vendors.
With that being said, we've read the full report, available here, and want to take the opportunity to expand upon the introduction Gartner has given to these providers. We believe our unique view of the marketplace can help you to better understand how these tools will fit into the overarching landscape as they mature and go forth.
ClearMetal offers next generation supply chain visibility with their Global Supply Chain Visibility platform. It provides you with end to end supply chain visibility using AI and predictive analytics. The ClearMetal team is comprised of supply chain and logistics veterans as well as the world's top talent in data science, AI, machine learning, and software engineering, so it's no wonder why they've been listed as a Cool Vendor.
---
Falkonry's operational machine learning system empowers you to improve throughput, uptime, quality and safety without the need for data scientists. By discovering patterns hidden in your existing operational data and delivering actionable analytical insights, the company's ready-to-use machine learning system can be deployed and used directly by practitioners like manufacturing engineers or process engineers.
---
Founded in 2012, Narvar helps the most admired retail brands deliver premium post-purchase experiences. From effortless order tracking and timely notifications, to seamless returns and customer care, Narvar's platform powers billions of interactions across every touchpoint. The company empowers retailers to deliver customer experiences through their comprehensive, turnkey, and scalable platform by bringing together expertise in eCommerce, SCM, customer care, and machine learning.
---
Peloton is a leading professional services firm that specializes in envisioning and delivering high-value and high-quality practical solutions within all areas of Enterprise Performance Management (EPM), Enterprise Information Management (EIM), and analytics. The company designs and delivers enterprise solutions to address the complex issues facing businesses today.  This requires an integrated collection of capabilities as well as a strong set of proven methodologies.
---
As a leading provider of machine learning for predictive asset maintenance, Presenso offers a cloud-based AI solution for predictive maintenance based on automated machine learning. As industrial manufacturers adopt Industry 4.0 manufacturing practices, many struggle to quickly onboard and then scale predictive maintenance programs across their organizations. Presenso automates Machine Learning processes and provides a SaaS AI solution that requires no support at a plant level.
---
Looking for more? Download our ERP buyers guide for free and compare the top-24 products available on the market with full page vendor profiles. The guide includes four key capabilities to look for in an ERP solution, plus five questions to ask yourself and five questions to ask the software provider before purchasing. It's the perfect resource for anyone looking for the right ERP for their business/organization.
And don't forget to follow us on Twitter, Facebook and LinkedIn for all the latest in the ERP space!

Latest posts by Elizabeth Quirk
(see all)