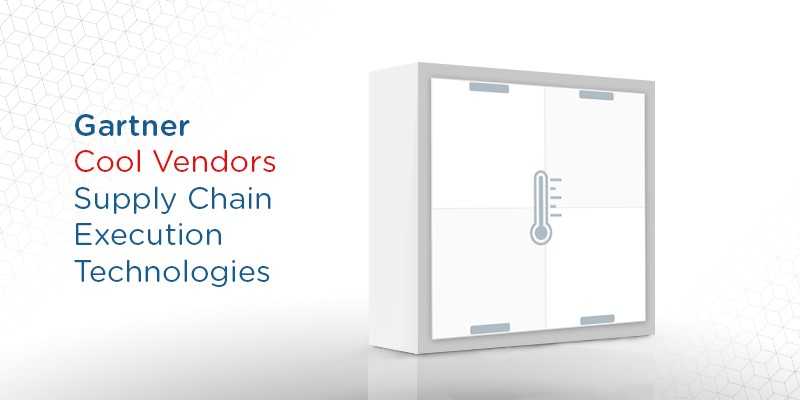 Analyst house Gartner Inc., has released its newest vendor reporting highlighting five emerging solution providers that offer C-suite executives innovative alternatives in the supply chain execution technologies space. Its Cool Vendors in Supply Chain Execution Technologies report focuses on some well-seasoned, mature organizations that offer some disruptive capability and/or opportunity. Gartner says that cool vendors "exist across all major areas of technology and innovation" and CIOs that pay close attention to these trends can avoid the "disadvantage in trying to keep up."
As supply chain management (SCM) happens to be an extremely popular integration tool within Enterprise Resource Planning (ERP) systems, the editors here at Solutions Review thought it would be helpful to provide an inside look at the cool vendors in Gartner's report.
With that being said, we've read the full report, available here, and want to take the opportunity to expand upon the introduction Gartner has given to these providers. We believe our unique view of the marketplace can help you to better understand how these tools will fit into the overarching landscape as they mature and go forth.
Anyline is a powerful mobile OCR tool with a lot of potential. The company has been listed as a Cool Vendor for supply chain execution because of their mobile OCR technology. The text recognition of Anyline can scan target text, such as serial numbers or documents, with your mobile device. This technology is backed by artificial intelligence and machine learning to provide the most accurate scan possible. By naming Anyline as a Cool Vendor, Gartner has recognized the advantages of high accuracy scanning and increased workforce agility that mobile scanning bring to supply chain execution.
---
Conduce is an operational intelligence platform for your supply chain. As it sits at the top of your technology stack as the universal user interface for all your disparate systems, the company offers Conduce Warehouse – described as a "digital twin of your warehouse" bringing in all of your existing management tools. With Conduce Warehouse, you can expect to see decreased operational costs, increased efficiencies, and better business outcomes. Conduce operates live pilots in the UK, The Netherlands, Poland and Japan.
---
Instrumental was founded by two ex-Apple mechanical engineers. The company offers equipment that has the ability to capture images of every unit built at multiple points along the assembly line, and their machine learning-driven tools autonomously learn to identify defects. Instrumental's tools help engineering teams continuously improve their products, reduce risk, and move smoothly through build cycles. Gartner notes that Instrumental offers the first product on the market to combine actionable data in the form of high resolution images with unique machine learning algorithms that provide insights on that data.
Widget not in any sidebars
---
After decades of perfecting vision technology at the Robotics Institute of Carnegie Mellon, Dr. Hans Moravec founded Seegrid in 2003, bringing artificial intelligence to materials handling. Seegrid is a leading provider of connected self-driving vehicles for materials handling with hundreds of thousands of miles driven. The company's smart platform automates material movement and provides real-time data with everything in between in sync. With Seegrid self-driving vehicles, companies achieve a truly connected enterprise and transform into smart factories of the future.
---
Headquartered in Oslo, Norway, Xeneta develops some of the largest ocean freight rate benchmarking and intelligence platform. Gartner analysts were particularly impressed with Xeneta's commitment to ensuring users have access to the latest ocean freight rate information by constantly updating benchmarks, rather than doing so weekly or monthly like other services. Xeneta applies a real-time aggregation of data against market rates to present individual customers with a personalized view into their potential savings opportunities.
---
Looking for more? Download our ERP buyers guide for free and compare the top-24 products available on the market with full page vendor profiles. The guide includes four key capabilities to look for in an ERP solution, plus five questions to ask yourself and five questions to ask the software provider before purchasing. It's the perfect resource for anyone looking for the right ERP for their business/organization.And don't forget to follow us on Twitter, Facebook and LinkedIn for all the latest in the ERP space!

Latest posts by Elizabeth Quirk
(see all)