Good Digital Employee Experiences Lead to Positive Customer Experiences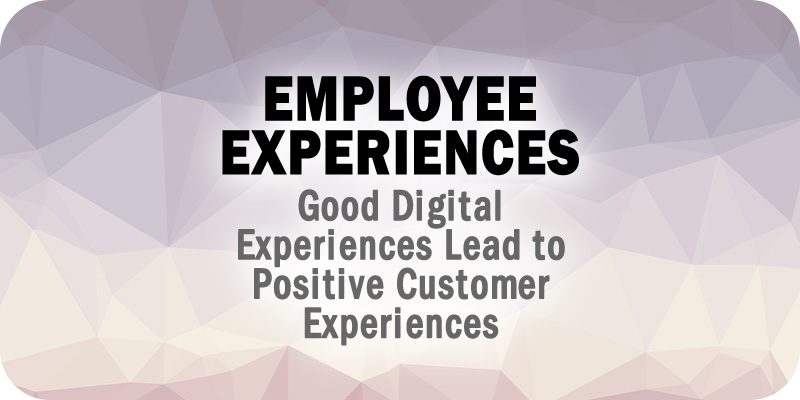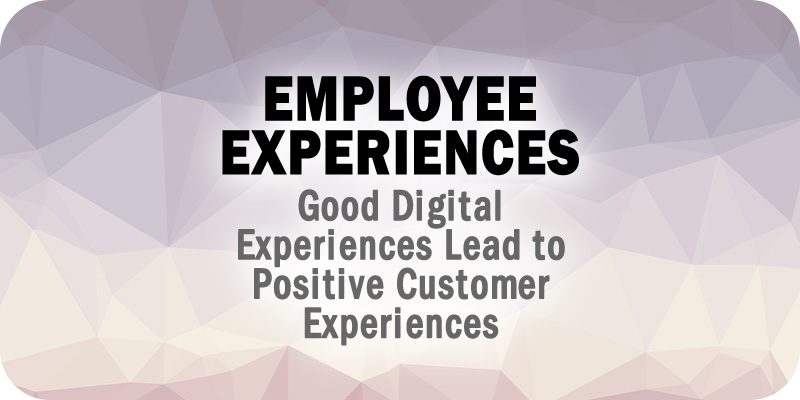 As part of Solutions Review's Contributed Content Series—a collection of articles written by industry thought leaders in maturing software categories—Henrik Reif Andersen, the Chief Strategy Officer and co-founder at Configit, explains how digital employee experiences in the manufacturing industry can lead to better customer experiences.
When speaking about digitalization, most people automatically think of the customer experience, but it's also essential to consider the digital employee experience. If you're an employee of a manufacturing company responsible for part of the value chain and bringing products to market, you are most effective if you also have a solid digital experience.  
Having digital access to the next version of products, what the upcoming features are, and what options you can offer to the market creates a better experience for customers in terms of what they are interested in, what they are buying, what you end up delivering and perhaps what went wrong in the process. 
What Good Digital Employee Experiences Look Like
When it comes to employee experience, most people think of things like well-being, flexibility, and benefits. Those are all incredibly important, but one thing that is sometimes overlooked is related to technology. Deloitte Insights' analysis of 2022 manufacturing trends found that technology is now ranked as one of the top three factors regarding employee experience—ranked by 23 percent of respondents. This is sometimes referred to as the digital employee experience (DEX). 
Most employees rely on multiple technologies, mainly digital technologies, to accomplish their work tasks. Although digital technology is intended to automate work processes and increase efficiency, poor design, inadequate training, and siloed technology implementations can make work experiences unpleasant. DEX describes how workers engage with digital processes, tools, and systems. It includes all the digital touchpoints that workers come into contact with during their job duties, such as productivity tools, collaboration platforms, communication tools, and HR systems. 
A good DEX assists employees with performing their jobs effectively and efficiently by being fluid, intuitive, and engaging. On the other hand, a low DEX can be annoying, perplexing, and disconnected, reducing employee engagement and productivity. 
The Role of DEX in Manufacturing
Employees want to do their jobs with confidence and speed, without errors. When it comes to manufacturing configurable products, having access to the correct data about the products when you need it is critical to achieving these goals. This is more difficult with the increasing customer demands for customization and personalization.
Most manufacturing organizations and procedures are set up for large-scale production, where product design is done by engineers, production is done by manufacturers, and sales is done by salespeople. This system is considered when developing the IT systems that support these processes: PLM systems for helping engineers design, ERP systems for assisting manufacturers to produce, and CRM systems for helping the sales staff complete deals.
Demands for customization and personalization go against these conventional methods of thinking and functioning, leading to frustration, mistakes, and a general lack of happiness for both customers and staff. Using the Engineer-to-Order (ETO) approach, the sales team receives orders for custom items that engineering must design and that manufacturing must produce.
Making sure that the final product meets customer expectations is the challenge. Even for more sophisticated operations based on Configure-to-Order (CTO) processes, by which customers can configure their product orders based on customizable modules, it can be difficult to guarantee that the customer's chosen configuration can be produced and delivered. Separate IT systems deployed in an unintegrated departmental way do not raise the DEX; they decrease it. Instead, manufacturers need cross-functional digital solutions to support the ETO and CTO processes required for customization and personalization. 
Configuration technologies can offer this type of approach. For example, a configurational lifecycle management solution provides a single source of truth for product configuration information coordinated with each IT system. This can help manage the millions of product configuration variants in ETO and CTO. This means that a sales member may confidently direct a customer to a given product configuration, knowing that the configuration is readily available, can be produced, and can be delivered at a specific time and cost. 
The Role of DEX in CX
Positive digital employee experiences thus lead to a better customer experience. Another way customer experience demands have changed is that customers expect a high degree of self-service; they don't mind spending a little time if they can quickly get the information online. But they must be guided through it to what's relevant for them.  
Many organizations are still dealing with siloed systems, which can make providing the expected customer experience challenging. Rethinking your approach to the configuration in a way that expands visibility across the different functions ensures that your employees can efficiently guide customers through their requests. 
Making the Digital Experience Connection
The initial goal of digital transformation was to provide better products and services more efficiently and affordably, which was motivated by QA (Quality Assurance) and the bottom line. However, a new dimension has emerged in recent years, concentrating on an additional but crucial stakeholder in digital transformation: the employee. Specifically, it's about the impact of the digital employee experience on the workforce's satisfaction, engagement, and productivity. When employees can see all configuration possibilities, customers are more likely to get precisely what they want on the first try. Better digital employee experiences lead to better CX, which can be better enabled with configuration lifecycle management.
---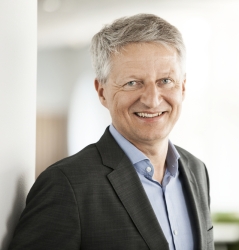 Latest posts by Henrik Reif Andersen
(see all)