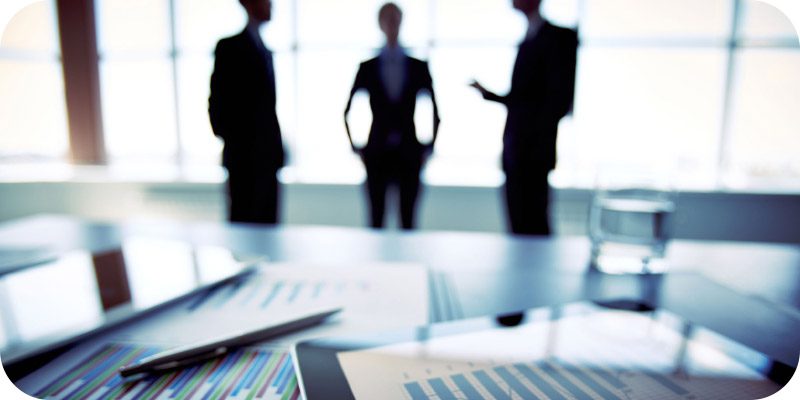 So you've decided you need an ERP solution – great~ You've done all the research on the specifications and features for the ERP solution – even better! But have you talked to your employees about what they need in the system? No? Well, you may want to consider that. Oftentimes, financial analysts struggle with antiquated applications delivering inadequate reports. As an IT professional, you have the ability to support your team with better technology better suited for their needs.
What does the Finance department want in the ERP system?
Financial analysts rely on the most up-to-date technology to do the most essential functions of their jobs. You need to understand their needs in order to choose the right ERP system. As a company's business processes become more complex, the ERP system and finance functions need to keep up to pace. This is especially true for companies that have recently gone through a large acquisition or merger; if you keep the same ERP, it may not be able to adjust to this new environment.
"The early approach to ERP was to bake process into the software. That worked well for many years. Now the world has changed and those fixed processes no longer work without supplemental processes," says Keith Mattioli, principal in KPMG's Enterprise Solutions practice.
So many options… price, flexibility, and Business Intelligence discussed
If you're concerned about the price of your ERP system, you may want to consider a cloud-based or software-as-a-service (SaaS) subscription. However, if you're concerned about security risks of your data, you may feel more comfortable to hold onto the data in on premise location.
"The low initial investment is a key benefit of [SaaS-based] ERP products," says Eric Kimberling, managing partner at Panorama Consulting,  "I see a large number of small organizations adopt cloud-based ERP solutions, and a small number of large organizations."
Lost or corrupted data can have very serious implications for a company, such as tax sanctions and potentially prison time for executives. This is why many SaaS ERP providers make it very clear in their marketing campaign to stress their dedication to data security. If a provider's product is not up to snuff with security, they probably won't be staying in business very long.
Other important features for an ERP solution are Business Intelligence and the solution's flexibility. "A growing number of cloud-based ERP systems enable business transformation and business intelligence," says Mattioli. Your IT team has a very special role in evaluating these providers and determining whether the solutions will sit well with your company's existing technology. "These benefits are important because there are limits to what can be achieved with cost reduction."
Reduce your reliance on excel spreadsheets
Even though companies tend to throw ludicrous sums of money into investing in ERP systems, they still often rely on excel spreadsheets for a number of functions. This is problematic since these excel spreadsheets lack the IT controls necessary to ensure quality. According to CNBC, it was found that around 88% of spreadsheets contain errors in them. This is pretty scary stuff, especially when it comes to large companies that should be smart enough to avoid such pitfalls.
"CFOs are starting to realize that manual processes and spreadsheets simply do not scale to meet new business challenges," says Mattioli. "Manual processes also pose risk and governance challenges for finance."
Adding value to Finance using technology
The success of your finance department relies heavily on data quality. By establishing best practices, your IT department can ensure you excellent business processes and training. You should take time to look at how well your company is organizing and carrying out data management. Visualization tools such as Tableau often help to identify anomalies.
Maintaining accurate records about your financial transactions is very important as well. You can provide additional value to this process by maintaining robust identity controls. There are a number of business activities that frequently change, so it's very important to track how decisions are made.
Moving Ahead
In any business, executives rely on financial data to make almost any effect decision. In order to support your finance team, and in-turn receive quality financial data, you must first understand what the finance department's concerns are and what they need to address them. You can also learn from your peers in finance, who've been able to develop data reporting skills. By building relationships with members of all the parties involved, you can ensure that everyone has a voice when an ERP system is being considered.
---
Looking for more? Download our ERP buyers guide for free and compare the top-24 products available on the market with full page vendor profiles. The guide includes four key capabilities to look for in an ERP solution, plus five questions to ask yourself and five questions to ask the software provider before purchasing. It's the perfect resource for anyone looking to find right ERP for their business/organization.
And don't forget to follow us on Twitter, Facebook and LinkedIn for all the latest in the ERP space!

Latest posts by Elizabeth Quirk
(see all)