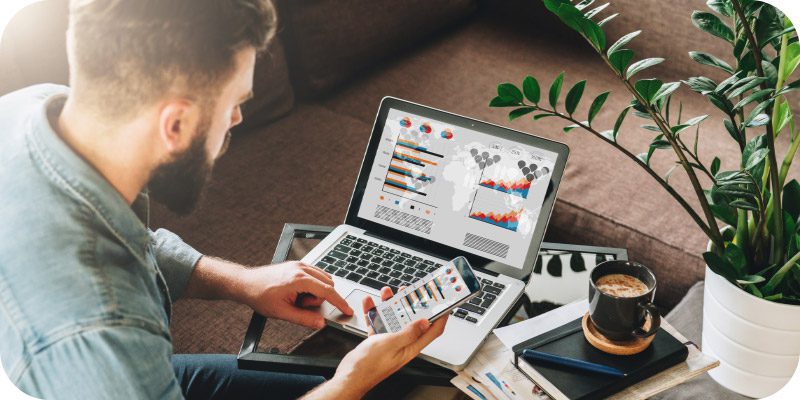 Written by Alwyn Francis, CEO at Virtutem
As technology continues to advance and evolve, 2019 is the time to consider an ERP system if your company doesn't have one in place already. As your organization grows, new challenges arise – processes get more complicated, supply chain management is harder to control, and financial expenditures increase. Your efficiencies can tend to wane if you are not utilizing all of your information in productive ways.
Technology is Changing the Way We Do Business – So We Have to Change Too
Manufacturing companies have now outgrown the "old ways" of doing business and are digitally transforming themselves by implementing ERP systems. Integrating all of your company's core processes and having access to your information in "real-time" is not only useful, but it is also a necessity in 2019 if you want to remain competitive in today's market. You want to make sound business decisions confidently! Partnering with a company like Virtutem can help analyze all your data and then ​recommend an ERP system​ that would be best suited and customized for your needs to meet your organization's goals.
An ERP system like NetSuite can benefit many facets of your business simultaneously. It functions as a quality management system, regulates supply chain and warehouse management, and creates product configuration and planning modules. It can help you gain back control by consolidating all of your data from various departments into one cohesive system; therefore, maximizing your effectiveness in an ever-changing environment.
What an ERP System Can Do for Your Organization
Companies are always looking for ways to impact their growth while still being mindful of their expenditures. ERP systems like NetSuite can help automate many of your business' processes and streamline fulfillment orders (while possibly cutting down on costs simultaneously). Having a system like this in place in 2019 can help you save time, maximize your profits, and ultimately help you retain satisfied customers.
NetSuite​ is a cloud-based software program kept on a network of remote servers instead of at your company's location. Therefore, instead of investing in costly infrastructure and having to maintain it in-house, you can dedicate your resources towards other business and growth opportunities. NetSuite is useful for companies that need flexibility, are looking to lower IT costs, and want to see a complete picture of their company at any given time.
T​he Time to Make the Move to an ERP System is Now
Many manufacturing companies are seeing the value of investing in an ERP system now because of how it can help them boost their productivity. These systems help streamline communication and allow people, processes, and technology to all come together. As competition continues to increase in 2019, all organizations will be vying to create the highest quality products in the timeliest fashion and at the lowest cost. By ​utilizing a technology partner​ to help you implement an ERP system, your organization will have the foundation and tools necessary to help you achieve your objectives.
---
Looking for more? Download our ERP buyers guide for free and compare the top-24 products available on the market with full page vendor profiles. The guide includes four key capabilities to look for in an ERP solution, plus five questions to ask yourself and five questions to ask the software provider before purchasing. It's the perfect resource for anyone looking to find right ERP for their business/organization.
And don't forget to follow us on Twitter, Facebook and LinkedIn for all the latest in the ERP space!

Latest posts by Elizabeth Quirk
(see all)