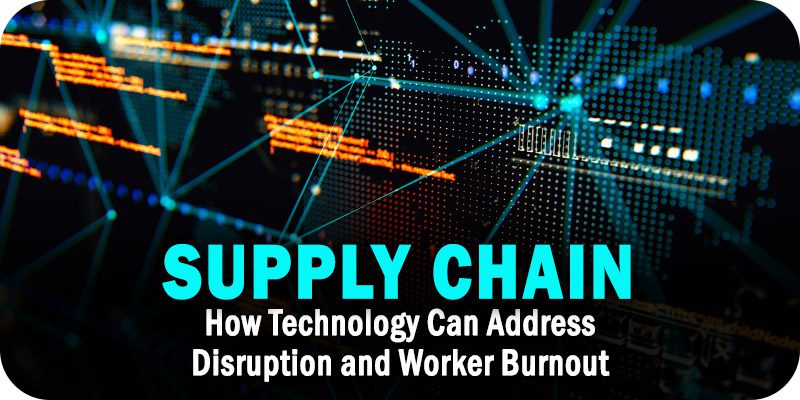 As part of Solutions Review's Premium Content Series—a collection of contributed columns written by industry experts in maturing software categories—Greg Price, the co-founder of Shipwell, has compiled two articles explaining how supply chain technology can resolve the supply chain industry's resource concerns. In this entry, he addresses how these technologies can manage supply chain disruptions and help avoid worker burnout.

The ongoing labor shortage in America is impacting businesses at all levels, and the supply chain is among the industries most hard hit. Changing consumer behaviors have created a surge in open positions for new roles to keep up with demand. Yet despite best efforts at different levels of the supply chain, from ports and warehouses to shipping carriers and logistics departments, shortages persist. How can technology help businesses to adapt to these challenges to increase efficiency and "do more with less" during this time?
Addressing Increased Disruptions Along Shipping Routes
Nearly 36 percent of drivers have been experiencing long wait times at loading docks compared to one year ago, with 60 percent reporting detention times of 2 hours or more. And when looking at accessorial charges from drivers, chargebacks from recipients, and the possibility of even longer delays due to Hours of Service (HOS) regulations, the cost of those delays can add up. But when companies as large as Amazon struggle to bring in enough workers to staff its warehouses, preventing those delays is increasingly difficult. 
With fewer workers for loading and unloading at warehouses, retail locations, and distribution centers across the country, ensuring that a shipment arrives where and when it's expected is more significant than ever. 
Enabling proactive exception management for quicker resolutions
Even the most strategic, well-thought-out driver schedule can be impacted by changing conditions on the road, equipment malfunctions, miscommunications, and more. To keep these incidents from causing delays that throw off the scheduling at understaffed warehouses and loading docks, you need to be able to ensure they are addressed quickly through centralized and automated monitoring of each shipment for potential issues. 
And considering that just last year, shippers paid well over $150 million in "unreasonable detention and demurrage charges" at overburdened Los Angeles, Long Beach, and New York-New Jersey ports, ensuring that warnings regarding delays during loading and unloading are included is also crucial in facilitating quick communication and adjustments that could prevent those charges. 
Provide real-time visibility to improve communication
Between traffic congestion, construction, weather disruptions, and special events, a driver could experience delays at any turn. By improving visibility into and communication around these types of disturbances before they have a chance to impact the driver's schedule, it's possible to minimize their impact.
Technology, including over-the-map traffic, weather monitoring, and responsive ETAs that consider these changing factors, can help receivers plan for a driver's arrival. Keeping an open line of communication with all partners, drivers, and others involved in your supply chain through a centralized platform can strengthen relationships through quick response times and accurate information. 
Leverage mobile solutions to remove driver stressors
According to the ATRI, some top supply chain issues exacerbated by a driver shortage and retention issues include Compliance Safety and Accountability (CSA), congestion and delays at customer facilities, truck parking, and driver fatigue. By providing drivers with a mobile TMS solution that grants them access to visibility and communication capabilities, along with the ability to reduce paperwork through digital form submission, businesses can help to reduce the strain on the industry's overworked drivers to keep shipments moving smoothly.
Preventing Burnout in Supply Chain Management Teams
With issues in the supply chain piling up and upwards of 75 percent of those working in the supply chain now working from home, including a full-featured mobile solution is becoming increasingly important not only for drivers but for those managing supply chains as well. And with the separation rate for those in these positions increased by 28 percent last year due to a combination of burnout amid some of the most stressful years in the industry and the search for higher pay; ensuring that you have the tools to support these vital workers is essential. 
The work involved in running a product's manufacturing, movement, and storage are one of the most challenging. Yet only 38 percent of executives interviewed by Deloitte were confident that their organizations possess the competencies to deal with today's supply chain issues. Finding these skilled workers is increasingly challenging, and with the level of difficulty in performing their jobs efficiently rising, technology can help to prevent them from burning out. 
Allow for automation of manual or time-consuming tasks
Collecting rates via emails and phone calls, putting them into spreadsheets, finding the best rate, and then emailing back and forth to confirm the information and book the shipment—complex manual processes like this can take days to complete. And it also leaves a significant opportunity for the root cause of as much as 80 percent of supply chain disruptions: human error. 
With a digital platform and real-time market analytics, it's possible to automate time-consuming tasks like the rating process, providing recommendations on parameter settings based on insights derived from historical and real-time data. This allows a supply chain manager to see how things are changing and gives them some options to make updates—but still puts the power to do so in their hands. 
Centralize workflows for improved efficiency
When workers are forced to navigate across different platforms and systems to manage what is already a complex supply chain, one of two things is likely to happen—either a mistake will be made, or a significant amount of time will be lost. By centralizing transportation management, you can lower overall costs and decrease the time spent on communications, load tracking, and more. 
Using a dedicated technology or service partner to centralize your transportation management is a great way to reduce the stress that comes with supply chain management while establishing a competitive advantage and building a scalable foundation for continued growth in the years to come. 
Improve flexibility with a 'digital twin' of the supply chain
Few areas of business generate as much data as the supply chain, and one of the most practical uses of this data can be utilizing it in creating a digital twin. As a detailed simulation model of your supply chain created using real-time data, digital twins enable supply chain managers to run "What if?" scenarios to simulate potential issues—such as weather changes or border crossing challenges—and anticipate solutions to those problems. A digital twin can then analyze a scenario's impact, allowing teams to optimize contingency planning. 
It is one of the few issues that all parties agree on: America's domestic supply chain is broken, and a worker shortage is at the root of the challenge. With 5.5 million more job openings than workers to fill them, everyone has a theory as to why it's so hard for manufacturers, warehouses, and supply chain companies to get the workers they need. Insufficient pay, lack of childcare, and preference for remote work are all plausible reasons, and each is probably true to some extent.
But whatever the cause, one other issue everyone agrees on is that worker shortages will be a long-term feature of the American economy. Finding ways to leverage technology to do more with less is becoming less of a priority and more of a necessity.
---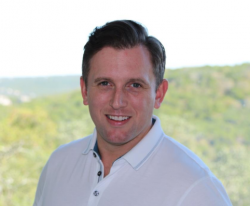 Latest posts by Greg Price
(see all)