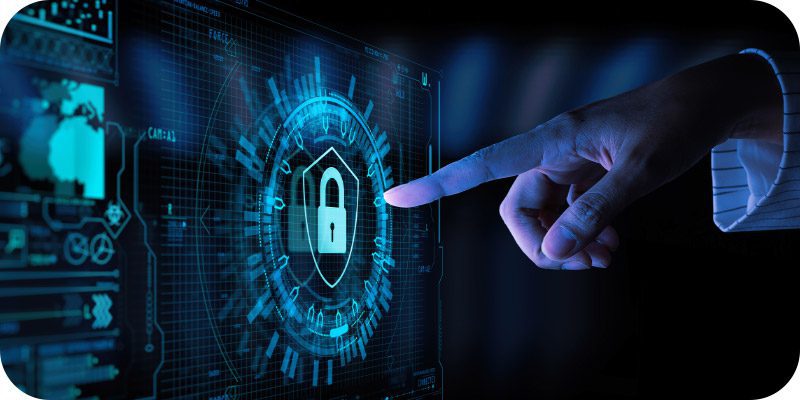 The importance of cybersecurity within the workplace is nothing to overlook. As we enter the era of Industry 4.0 and realize the importance of big data, so have cyber-criminals. A recent article posted to K3 Syspro titled, "RANSOMWARE – HOW DO I KEEP MY ERP DATA SAFE?" got us thinking about how important data security is, even with your ERP – since your ERP system acts as a backbone of a company, supporting both back and front-office functions.
We've pulled some of the most important information from the article, but we encourage you to read it fully here.
Generally speaking, ransomware is software that infiltrates your computer system, designed to lock the user out of their computer by encrypting the files. In most cases, the user is given a time period within which to pay a fee in exchange for the decryption keys required to restore the files. If the fee is not paid, the hacker will delete or steal everything on the computer.
Due to the disruption ransomware can cause, many companies will pay up rather than seeking alternative solutions. We highly advise against following through with payment – not only does that encourage hackers to continue, but it also doesn't guarantee that any data withheld from your ERP system will be returned to you.
Hackers use ransomware for the pure reason of extorting money out of people and businesses, do not allow yourself to be one of them! But don't worry; we're here to help shed some light on the types of ransomware and five ways to protect your ERP data against it.
How To Protect Your ERP Data
Scheduled Backups: One of the best protection methods is the simplest – schedule regular backups. Having multiple copies ensures your most important business data can't be held to ransom. Cloud services should backup automatically, but you should still make an effort to make a physical drive, just in case. By backing up data on a different laptop or external hard drive, disconnected from the internet, you are 100% protected from cyber-attack.

Anti-virus Software: This is another simple way to protect the data in your ERP system. Anti-virus software is the first line of defense to ensure stringent backups are never needed. A good anti-virus solution will regularly scan your system for any known threats (and unknown threats) to expel them.

Blockchain Technology: An Internet of Things (IoT) platform built on a blockchain can securely automate your factory operations. The complexity of a blockchain makes it incredibly secure; for a cyber-attack to be successful, the hacker would need to have access to every copy of the database simultaneously. Spreading the database across a network on multiple computers makes this an almost impossible task.

Employee Education / Training: Educating your staff/employees on ransomware and how it infects a computer system is another simple prevention method. Make them aware of how important it is to be cautious about emails that are even slightly out of the ordinary because even official-looking ones can be from a malicious source.
---
Looking for more? Download our ERP Buyer's Guide for free to compare the top 24 ERP software vendors head to head! The guide also includes 4 key capabilities to consider while selecting a new ERP solution and 10 questions to ask yourself and the software vendor before purchasing.
And don't forget to follow us on Twitter, Facebook and LinkedIn for all the latest in the ERP space!

Latest posts by Elizabeth Quirk
(see all)