How to Mitigate the Technician Shortage with Field Service Management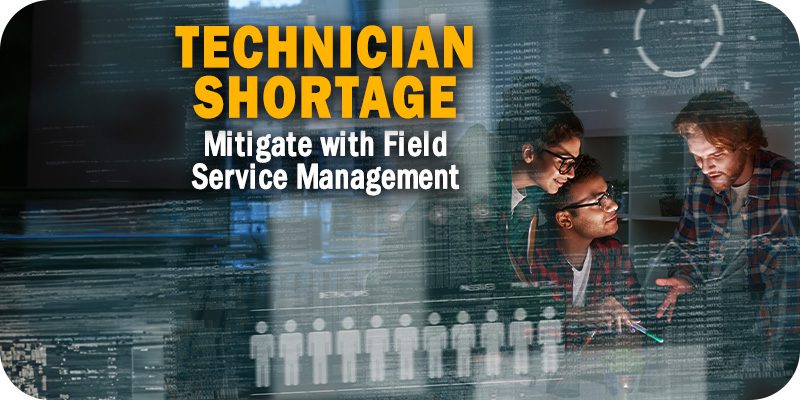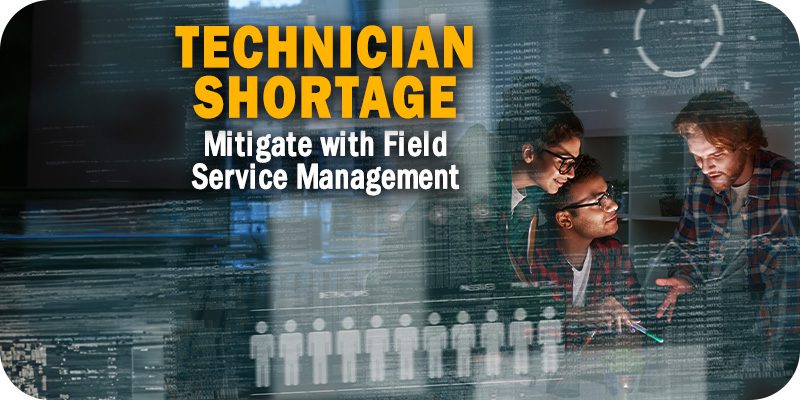 As part of Solutions Review's Contributed Content Series—a collection of articles written by industry thought leaders in maturing software categories—Brad Hawkins, the Chief Product Officer at ServicePower, explains how field service management can help companies mitigate the technician shortage.
Digital transformation and advanced technologies have exploded recently, quickly changing the business landscape for field service organizations (FSOs). While these advancements have paved the way for industry growth—the global Field Service Management market is expected to reach almost four billion dollars by 2027—they have created unique challenges for field service leaders. 
Customer expectations and the digital skills required of field service technicians have risen, creating an additional challenge for FSOs looking to meet customer demands amid a skilled labor shortage. As the majority of the labor workforce gets closer to retirement age, fewer people are entering the field service industry. In fact, 70 percent of field service companies are already facing a technician shortage. 
So what can FSOs do to mitigate the talent gap? Forward-thinking organizations will embrace technology and field service management tools to overcome the technician shortage and emerge as market leaders. 
How Field Service Management Optimizes Your Current Workforce
---
New technologies such as field service management software, predictive analytics, artificial intelligence (AI), and augmented reality help FSOs get the most out of their current workforce. By closing skills gaps and improving operational and technician efficiency, fewer workers are required to meet service demand, allowing organizations to operate with a leaner force without sacrificing service quality. 
Close the Skills Gaps 
As Boomers age out of the workforce, organizations lose workers and their collective experience. After decades of working in the industry, they've honed their skills and expertise, which is something younger workers entering the workforce cannot quickly or easily replicate. 
However, new technologies may help address the problems of replacing an older workforce. According to a 2021 Field Service Sentiment Survey, 72 percent of respondents believe field service technologies can be used to upskill new hires or less experienced workers. For example, technicians can use advanced technologies for guided troubleshooting, allowing them to resolve problems more quickly and easily, while augmented reality helps fill knowledge gaps during troubleshooting. Over half of the survey respondents believe new technology can assist in attracting a younger workforce eager to embrace these tools.
Improve Efficiency and Productivity
Modern field service management solutions optimize resources, time, and workforce utilization, directly impacting efficiency and productivity. Proactive strategies can help companies do more with fewer workers, produce high first-time fix rates and increase revenue. 
AI and analytics can be used to diagnose problems offsite and produce recommended solutions. With that information, companies can feel confident dispatching the most qualified technician with the necessary parts. Paired with real-time AI schedule and route optimization, the right technician can arrive at the job site on time and be fully prepared to fix the problem.
Mobile access to service records and real-time data supports the technician's decision-making on the job and reduces the need for repeat service calls. 54 percent of respondents believe these technologies will increase the productivity and efficiency of their present workforce to the extent that it could eliminate the need to employ additional workers. 
Extend Your Workforce 
Like other professionals, many field service technicians' priorities have shifted since the pandemic, and now want more flexibility. As current workers retire from full-time positions, some will be looking to work part-time and flexibly. Both situations contribute toward a larger pool of available freelancers and contractors. Identifying a field service tool that allows organizations to tap into a network of skilled workers to augment their workforce can be a significant asset in meeting customer demand. 
Leveraging contracted field service workers also offer agility to adjust to seasonal demands or fluctuating workloads or provide access to skills lacking in their full-time crew. To meet temporary demand, a contracted workforce is a cost-effective solution, removing the need to hire and train another full-time employee. A blended workforce allows field service organizations to meet customer demand promptly with high-quality workers. Deploying the right field service management software increases the efficiency and management of employed and contracted technicians. 
Increase Technician Satisfaction  
The field service industry has struggled to attract and retain talent compared to competing industries. Service jobs can be physically demanding and often require workers to be available outside traditional work hours. There is little opportunity to work remotely. Both younger generations and the current workforce desire flexibility and prioritize job satisfaction and work-life balance. Modern field service management can enhance the field service worker experience by offsetting the requirement to perform in-person tasks with technology that streamline their workflow and makes their jobs easier.
Field service workers want to be empowered with the autonomy to set their schedule, check inventory from the road, and collect payment on-site. With field service enablement tools, they can easily view and manage parts, access real-time and historical data, and submit invoices from their mobile devices. When contractors can easily and quickly be reimbursed, they are more likely to continue taking on work. 
Create Positive Business Outcomes
Field service management software improves customer satisfaction, ultimately driving any FSO's business. Choosing the right solution can improve first-time fix rates, increase response time, and give customers the power to feel better informed and in control of their maintenance requests with a self-service portal—while simultaneously supporting technicians with an easy-to-access system that makes their jobs easier. 
Leveraging a field service management platform empowers businesses to be agile and competitive in the market—even amid a technician shortage—with reliable, efficient operations that benefit the organization, the field service workers, the contractors, and the customers.
---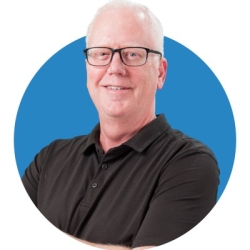 Latest posts by Brad Hawkins
(see all)