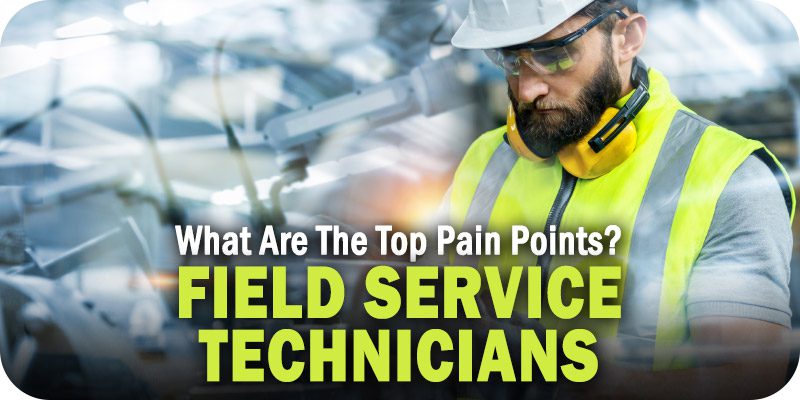 As part of Solutions Review's Premium Content Series—a collection of contributed columns written by industry experts in maturing software categories—Garrett Wilson, the president and co-founder of FieldBin, summarizes how field service management (FSM) software can help alleviate the pain points experienced by field service technicians.

Field service technicians have some of the most challenging, demanding jobs. Whether they provide HVAC, electrical, landscaping, or plumbing services, they often work long hours with dangerous equipment that requires physical labor in strenuous conditions. While not all challenges are created equal, most of them can be effectively mitigated using the right tool. People often think of wrenches, plyers, or hammers as trade tools. However, field service management (FSM) software is a powerful tool with many specific features designed to help service and trade companies manage their businesses.   
When deployed and leveraged successfully, FSM software can help increase efficiencies, improve customer service, streamline job management, and tackle challenges other tools simply cannot. In this article, we'll highlight three timely challenges experienced by field service businesses and how specific technology features can be used to remedy them.   
Excessive Heat and Scheduling 
Summertime is here, and temperatures are hot, with some areas in the U.S. topping 100 degrees. Most Americans will use air conditioning to cool their homes and offices. Heatwaves increase the demand for HVAC field service technicians who install, repair, and maintain heating, ventilation, air conditioning, and other systems that control the quality and temperature of the air inside buildings.  
With FSM scheduling, businesses can efficiently schedule, dispatch, and assign jobs based on size, scope, and availability to better allocate the limited number of technicians. They can also build a calendar that cross-references all team assignments to move individual techs from one job to another, so there are no wasted service hours. Task management can set reminders, prioritize stops, track time, and manage workloads that synchronize with other vital information on specific jobs, such as contracts, invoices, supplies, and more. Because these features can be accessed and updated anywhere, teams only spend the hours needed to complete a job. Additionally, outside appointments can be scheduled during the day when temperatures are cooler.   
Supply Chain Issues and Inventory Management
Global supply chain issues emerged during the COVID-19 lockdowns that began in early 2020. The ongoing Russia-Ukraine conflict and continued lockdowns in countries with large manufacturing hubs continue to exacerbate these issues, impacting the supply of consumer goods, metals, and other materials critical to field service industries. This makes it difficult for businesses to get parts, driving up costs and bringing jobs to a halt. Because of this, trade businesses must be extra vigilant regarding inventory management.
Inventory miscalculations can cause problems, including too much (or not enough) stock, receivable delays, and wasted money. While many service businesses have survived using ledgers or Excel spreadsheets, they often lose out on significant business advantages by not optimizing their inventory management, especially as supply chain issues linger.
Inventory management features can help companies automate their inventory management processes. This can include material requirements planning, work order management, barcoding, manufacturer orders and bills of materials, and the ability to predict inventory needs based on sales and service trends. By leveraging this technology, field businesses can reduce human errors, increase the reliability of available materials, and adequately plan for potential delivery delays. Simple functions such as finding purchase order data or setting up reminders to manage product fulfillment are beneficial.  
High Gas Prices and Route Management 
The cost of gasoline is at an all-time high. With the national average of regular unleaded gas hovering around $5 per gallon, drivers face increasing hardships when filling up their tanks. This is especially painful for trade businesses that use gas or diesel-powered trucks and equipment. 
To help alleviate pain at the pump, route management, and optimization features can be used to define routes that reduce miles on service trips. In addition to fuel control, real-time GPS tracking can show vehicle speed, idle time, and stops. Some route management features offer advanced functions, such as electronic logging devices, making it easier and faster to accurately track, manage, and share driving and fuel diagnostics data. 
Field service technicians understand the importance of having the right tool for the job. Technology is better suited to tackle unexpected events, such as work order volatility, canceled schedules, field worker unavailability, and insufficient resources. Service and trade companies that continue to use whiteboards, paper, and other traditional methods for running their businesses struggle to meet modern challenges and find themselves at a competitive disadvantage. By working with a field service management solution, they can avoid those disadvantages and give their field service technicians the necessary resources and support. 
---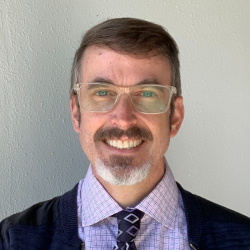 Latest posts by Garrett Wilson
(see all)