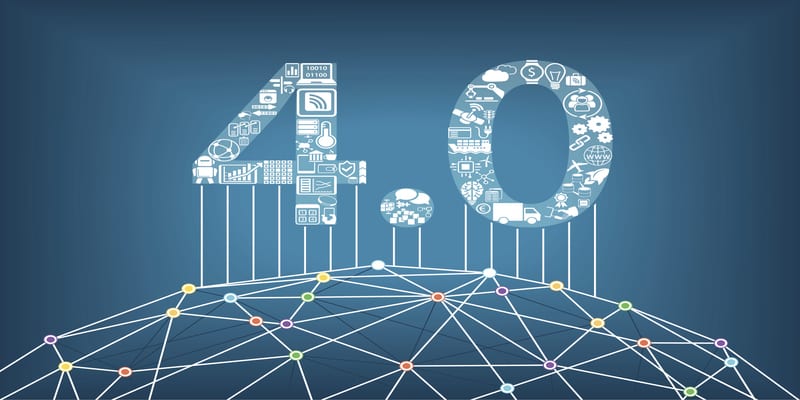 Industry 4.0 has been a widely discussed topic in 2017 and it's growth does not seem to be slowing down any time soon. In a nutshell, Industry 4.0 is about combining Artificial Intelligence (AI) and data science to provide the real potential of the Internet of Things (IoT).
However, having access to large amounts of information is no longer enough. According to Thiru Vengadam, Regional Vice President. Epicor India, the important thing that manufacturers need to take advantage of over the coming year is using that data to gain insight, inform decisions, and drive better business outcomes.
As more smart devices are integrated into organizations and businesses, Industry 4.0 will continue to overpower the manufacturing industry, offering valuable benefits like predictive maintenance of machinery and increased levels of automation to help manufacturers optimize their shop floor operations and customer service.
"One example of this is for inventory control of spares and raw materials. Sensors are being used to identify stock levels and, based on historical information, automate the replenishment of these items. This innovation decreases production down time and ensures an optimized delivery schedule," explains Vengadam.
This involves gathering as much data as possible, turning it into insight and intelligence, which can then be used to improve business processes. This is what manufacturers should keep in mind when adopting an ERP solution.
For those who don't already know, ERP systems today are already collecting more business data than ever before, however, making sense of all this data and taking action on it will be the key differentiator in the year ahead. With the increasing amount of data being created by Industry 4.0, comes the opportunity to significantly enhance the customer experience. This is an area that, thanks to increasingly competitive business landscapes, is now more important than ever, Vengadam reports.
Success in 2018 will boil down to how well companies can differentiate themselves from the rest and focusing on the customer journey.
"For manufacturers dealing with a complex supply chain, a robust and modern ERP system is now widely recognized as playing a crucial role in improving the customer experience. IDC research reports that 85% of manufacturers with more than 5,000 employees identify ERP as being a vital platform to delivering positive customer experiences," adds Vengadam .
Vengadam explains that AI is linked with improving customer experience and will have a profound impact on ERP systems in 2018. For example, AI in the form of predictive analytics can be used to produce deeper insights for specific business outcomes and make more sense of the mountains of data manufacturers are now collecting and storing.
"More use cases will become apparent as the technology continues to develop, but what's already clear is that the potential of AI when it comes to ERP is significant," says Vengadam.
---
Looking for more? Download our ERP Buyer's Guide for free to compare the top 24 ERP software vendors head to head! The guide also includes 4 key capabilities to consider while selecting a new ERP solution and 10 questions to ask yourself and the software vendor before purchasing.
And don't forget to follow us on Twitter, Facebook and LinkedIn for all the latest in the ERP space!

Latest posts by Elizabeth Quirk
(see all)