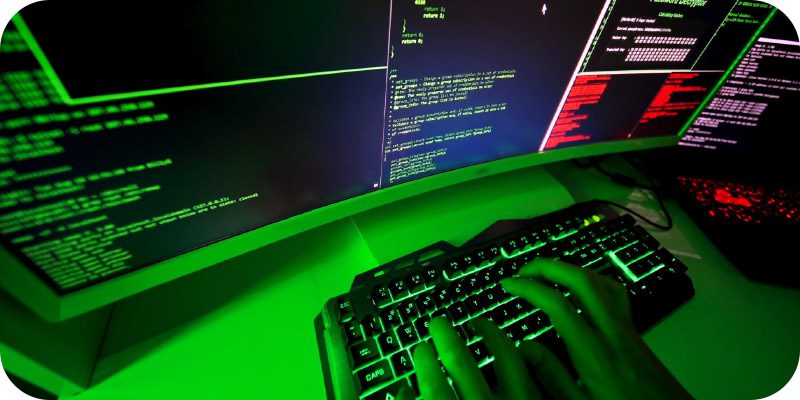 Last week, Computer Weekly announced that Revlon Cosmetics is facing a series of class action lawsuits from shareholders over its handling of the planning, monitoring and implementation of its ERP system. Some four law firms have filed class action suits to date, based on the US beauty behemoth's quarterly results where it confessed it was unable to fulfil orders to the tune of US$64 million because of its inability to record and account for inventory.
Zhang Investor Law is the latest law firm to announce a class action lawsuit on behalf of Revlon shareholders alleging that Revlon failed. Accoring to Cliff Saran, Managing Editor, Computer Weekly, the lawsuit claims Revlon failed to design, implement and consistently operate effective process-level controls to ensure it appropriately recorded and accounted for inventory, accounts receivable, net sales and cost of goods sold.
"In early February [2018], we rolled out SAP for a large part of our North American business to integrate planning, sourcing, manufacturing, distribution and finance. However, we experienced issues during the SAP changeover that caused the plant to ramp up capacity slower than anticipated," Christopher Peterson, COO, told investors on a call following the announcement of the company's first quarter results for fiscal 2018, per Computer Weekly.
Because of this ERP disaster, Revlon's South Carolina plant couldn't ship customer orders, the company's stock price dropped 7%, and investors sued the company as a result. The good news is that this all could have been avoided. Simple implementation best practices and more objective decision-making can help mitigate the risks that Revlon failed to mitigate.
Best Practices for ERP Implementation Projects
Evaluate Your Hardware
This is a very important step in the ERP implementation process. If you need to supplement your IT infrastructure in order to implement your ERP on-premise, it's good to start by figuring out what you will need, how much it will cost, and how you can go about installing it. Do your homework here, because what you decide on doing may make or break your business.
Cloud-based ERP software may be a good option if your hardware and IT infrastructure requirements are extensive. These systems are provided as a service that do not have to be managed or serviced by your IT staff. With this type of deployment, a company's ERP software and its associated data / information are managed centrally (in the Internet "cloud") by the ERP software vendor and are accessed by customers using a web browser.
Consider the following questions for data transfer
It's important to assess the complexity, risk and data integration challenges you may run into while implementing. Here are some questions to consider prior to starting your implementation project:
Does your implementation team have a strategy for dealing with data migration?
How will you prioritize which data is important to migrate?
Are there any complexities in processes that the new system would enable you to reduce or eliminate?
Is the ERP implementation project team open-minded about changes to business processes?
These are all extremely important questions to ask your team and yourself before starting ANY software implementation because this is very well one of the hardest parts of an ERP implementation process. Figure out exactly what data needs to be transferred, where it is located, what the transfer itself will require, and how you can test that the transfer was successful and complete. It's important to note that you shouldn't leave any data behind, or else it could cost you.
Create an ERP project team and devote time for software training
By gathering your top notch experts and stakeholders in the implementation process, you can ensure that you meet all the requirements possible. Figure out who needs to be involved, engage them, enlist their help, and create a schedule for meetings and updates.
Training end users to embrace and employ an ERP solution as completely as possible is not easy. We suggest gathering some training resources and figuring out how much time and money you can dedicate to the process, and how you will track understanding and engagement of the new software.
Are the internal and external teams aligned on project responsibilities?
Is a good communications strategy in place to deal with change management challenges?
Note implementation project timelines
Your ERP implementation project should somewhat depend on schedules and timelines. This way, it is much easier to track your progress and adjust accordingly. Determine benchmarks that define success or failure, it's unrealistic to expect any software implementation to proceed perfectly. However, that doesn't mean you should ignore the scope or scale of mistakes and setbacks. Is there a good project plan with identified stages and a regular schedule of collaborative calls with all the team members involved?
Consider creating testing scenarios
Any successful implementation project involves testing every aspect of the ERP solution before going live with it. The most successful companies take the "measure twice, cut once" approach to technology implementation. By creating testing scripts or scenarios, it will ensure you run every possible procedure through every possible motion. It's always better to prolong testing rather than going live with a mediocre application. If the system is going to work, it's vital that the users are exposed to rigorous testing using process scripts that match the future state definition.
---
Don't forget to follow us on Twitter, Facebook and LinkedIn for all the latest in the ERP space!

Latest posts by Elizabeth Quirk
(see all)