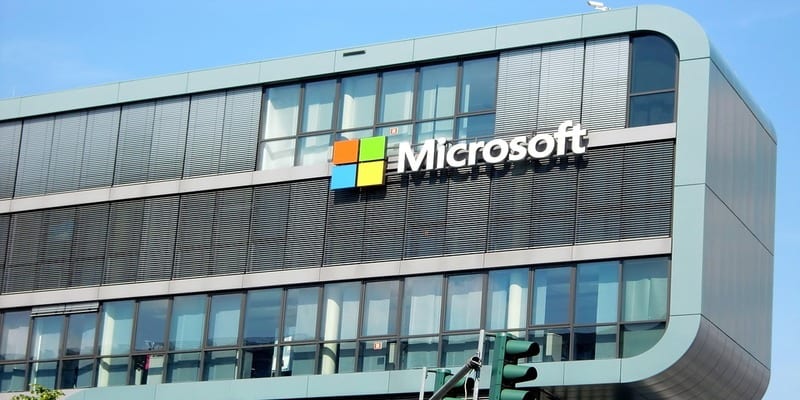 Microsoft has officially launched their small to medium-sized business management suite: Microsoft Dynamics 365 Business Central in Australia and New Zealand. As an addition of the software giant's enterprise Dynamics and Dynamics 365 enterprise ERP solution, Dynamics 365 Business Central aims to bring simplicity to everyday business functions and can be easily integrated with other Microsoft cloud services, including Office 365.
Hoping to capture market share from businesses that are outgrowing their back-office accounting software applications, Microsoft aims to gather promising insights from data across accounting, sales, purchasing inventory and customer interactions to guide company growth in new locations. In addition, a non-localized version of the product is now ready for partners to use to build other localizations.
Michael O'Keefe, Microsoft Australia's business application manager said small to medium-sized businesses (SMBs) in Australia are looking to grow. "They recognize the value that business software can have in terms of making them more efficient and responsive to customer needs. Business Central has been designed specifically for these organizations."
"This is a cloud-based solution that can grow with the business. It offers end-to-end functionality – and a far more comprehensive suite of capabilities than many of the entry-level accounting systems. Business Central is highly intuitive, cost-effective, and it integrates neatly with other business solutions such as Office 365 and Power BI to provide end to end business transformation opportunity," O'Keefe added.
Microsoft is releasing the solution locally with the help of launch channel partners: Empired, Microchannel, Dialog, Rhipe, KPMG, Fenwick and DXC.
"This is one of the first Dynamics product in our suite that is really going to be partner-led in terms of the sales motion," O'Keefe said. "We're giving [partners] the opportunity to take repeatable solutions to market, through the cloud and through Business Central."
As mentioned previously, Dynamics 365 Business Central can be integrated with other Microsoft cloud services such as Office 365, and Power BI that the company has seen a big adoption of.
"It gives customers the opportunity to continue to integrate the line of business systems that they've either bought from us or are looking to adopt as they move their ERP requirements up into the cloud," O'Keefe explained.
According to Shruti Shukla, Product Marketing Manager, Dynamics 365 Business Central, the launch in Australia and New Zealand puts Dynamics 365 Business Central available in 16 countries including: United States, Canada, United Kingdom, Denmark, Netherlands, Germany, Spain, Italy, France, Austria, Switzerland, Belgium, Sweden, and Finland.
---
Looking for more? Download our ERP buyers guide for free and compare the top-24 products available on the market with full page vendor profiles. The guide includes four key capabilities to look for in an ERP solution, plus five questions to ask yourself and five questions to ask the software provider before purchasing. It's the perfect resource for anyone looking to find right ERP for their business/organization.
And don't forget to follow us on Twitter, Facebook and LinkedIn for all the latest in the ERP space!

Latest posts by Elizabeth Quirk
(see all)