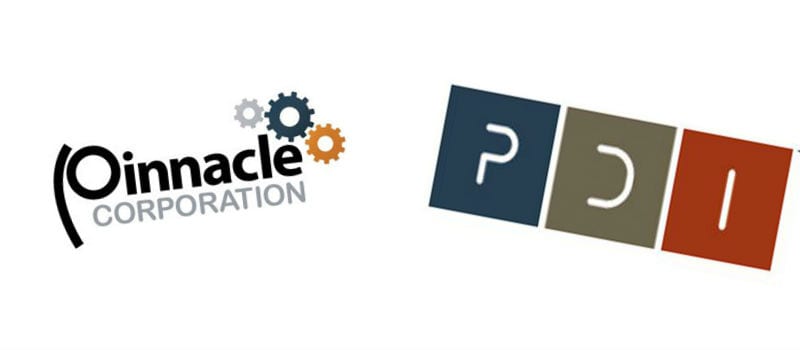 It looks like longtime competitors, PDI and Pinnacle are joining forces. Retail software provider, PDI, has acquired Pinnacle Corporation's ERP assets. In a press release, both companies announced that PDI will acquire Pinnacle's ERP software assets, intellectual property, and development and support resources. PDI will add these solutions to its software offerings for fuel supply chain, business intelligence, workforce management, and retail automation.
Although its noted that PDI is the larger presence in the ERP space, Pinnacle has developed a sizable following among c-store retailers, and has developed offerings such as loyalty platform and a mobile application solution. Pinnacle will continue with its remaining assets and customer base tied to its point of sale, payments, loyalty, and Affiniti mobile solutions.
"We are excited to add Pinnacle's offerings, people and expertise to our existing portfolio," said Jimmy Frangis, CEO of PDI, Temple, Texas. "The addition of Pinnacle's software further demonstrates our commitment to the convenience-retail and wholesale-petroleum industries. Pinnacle has a great customer base, and we look forward to serving these customers and their business needs for many years to come."
"Since 1990, Pinnacle's strategy for retail-convenience operators and fuel marketers across the United States has consistently been to provide a comprehensive technology offering that streamlines our clients' businesses and improve their bottom line over the long haul, not unlike PDI," said Bob Johnson, CEO and chairman of the board for Pinnacle.
"There are considerable synergies between our two companies and our offerings." Johnson said. "This combination will leverage the best of both organizations in the interest of Pinnacle's current clients as well as PDI's, and those to come. We have worked closely with PDI to ensure a smooth transfer of Pinnacle's clients, employees and assets for the best possible outcome, and that relationship will continue into the future."
PDI recently completed its acquisition of Intellifuel Systems Inc.a provider of fuel management and logistics solutions for downstream and mid-stream participants in the fuel supply chain to help petroleum marketers automate the entire order cycle.
"PDI has experienced tremendous growth over the past few years, and this acquisition further solidifies the company's commitment to innovating, growing and looking for opportunities that create value and make a difference for PDI's customers, partners and employees," added Frangis.

Latest posts by Elizabeth Quirk
(see all)