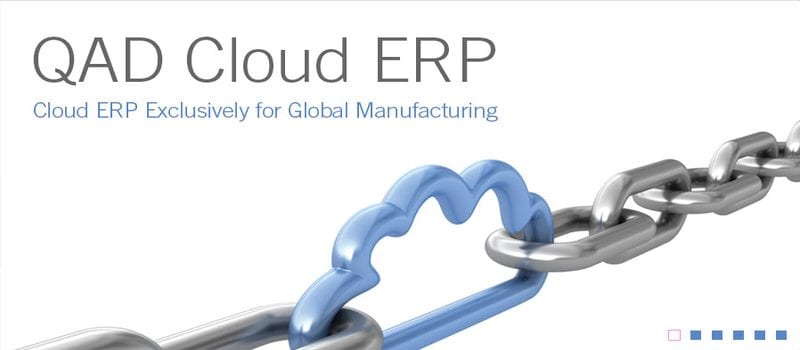 QAD, a leading provider of enterprise software and services for global manufacturing companies, announced yesterday that Oleo International and Savery Hydraulics have decided to migrate from QAD's on-premise Enterprise Resource Planning (ERP) solution to Cloud ERP.
Oleo International is an established UK engineering company and a leading expert in energy absorption solutions, which are primarily used in trains, cranes and elevators. Whereas Savery Hydraulics, a leader in the design and manufacturing of hydraulic solutions, includes large, bespoke systems, electro-hydraulic control systems and small individual units.
Both Oleo International and Savery Hydraulics are longtime QAD customers running QAD ERP in their facilities. With both companies growing and expanding, they realized that their hardware was in dire need of replacement. After careful review and research, they decided to explore the possibility of moving to the cloud. Oleo International and Savery Hydraulics stuck with what they knew, and chose QAD Cloud ERP, which will be implemented initially in their UK facilities.
By implementing QAD Cloud ERP, the two companies will receive a number of benefits including:
The elimination of risk posed by the out-of-date hardware.
Reduced system downtime.
Predictable annual costs.
Easy scalability to support growth.
These are just a few of what Cloud ERP solutions have to offer. There are a plethora of other benefits from moving on-premise to the cloud.
"Our previous ERP has been limiting us and would have been an issue as we continue to grow and become a more global company. We wanted our business processes to incorporate best practices and become a competitive advantage for us," said Operations Director, John Adams. "Initially, we were focused on on-premise, but QAD was able to show us many advantages we would receive from the cloud. We are convinced that it is the right move. Having QAD maintain our ERP in the cloud will allow our IT team to concentrate on strategic projects without the stress of administering our ERP."
Don't forget to follow us on Twitter, Facebook and LinkedIn for all the latest in the ERP space!

Latest posts by Elizabeth Quirk
(see all)