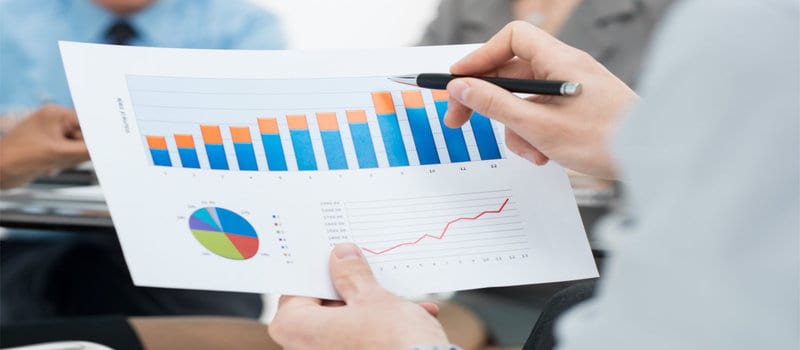 If you're running a business, there is a near 100 percent chance that you are already using some form of SaaS (Software as a Service). SaaS is gradually pushing the traditional software licensing model into the past. Today, businesses are increasingly embracing the on-demand model of software deployment, and it's only going to accelerate in the future as businesses start opting for the cloud-delivered model of selling software. The advantages of cloud, on-demand, user-based pricing model helps to expand the market.
Enterprises across the United State are investing more on Enterprise Resource Planning (ERP) systems and collaboration than ever before. According to the latest report from Synergy Research Group, enterprise SaaS market grew 32 percent year over year, reaching $13 billion in quarterly revenues in Q4 with ERP being the highest growth segment. This shows how the SaaS market is now more matured and dominant than public cloud computing services.
The report mentions Microsoft, Google, Salesforce, SAP, Oracle, ADP, Workday and IBM, reflecting how big names have performed in 2016. Synergy Research Group identifies Google and Oracle as the top SaaS vendors. According to John Dinsdale, Chief Analyst and Research Director at Synergy Research Group, traditional enterprises software vendors like SAP, Oracle and IBM are all pushing to convert their huge base of on-premise software customers to a SaaS subscription relationship.
"Meanwhile, the relatively new cloud-based vendors, like Workday, are aggressively targeting the enterprise market and industry giants Microsoft and Google are on a charge to grow their subscriber bases in the collaboration market," adds Dinsdale.
The report mentions that the enterprise SaaS market is somewhat mature compared to other cloud markets like PaaS (Platform as a Service). Nonetheless, Synergy forecasts that it will more than double in size over the next three years, with strong growth across all segments.
Image provided by Synergy Research Group
And don't forget to follow us on Twitter, Facebook and LinkedIn for all the latest in the ERP space!

Latest posts by Elizabeth Quirk
(see all)