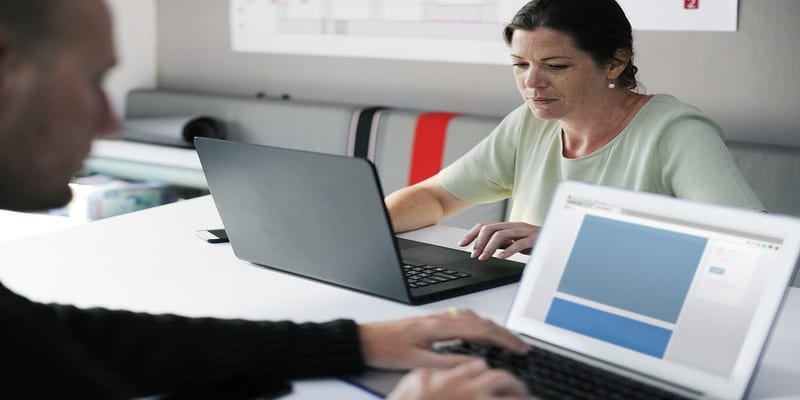 Today, Sage, a provider of accounting and business management software, announced the launch of Sage Intacct Budgeting and Planning – an easy-to-use, yet powerful, cloud solution designed for smaller businesses. The cloud-based budgeting and planning solution allows, deployable in a few days, provides a collaborative environment that streamlines and improves the planning process. Sage Intacct customers can now eliminate the need to rely on spreadsheet and emails for planning, giving them back time to focus on their businesses.
This launch stems from the company's acquisition of Budgeta earlier this year. Budgeta, a Sage Intacct partner, had previously integrated its solution with Sage Intacct, and its team brings extensive market expertise. Acquiring a proven solution and extending the tight integration accelerates Sage Intacct's ability to level the playing field for small and midsize businesses that have outgrown spreadsheets for planning but don't have the time and money to implement and manage an enterprise-scale solution.
"Dedicated budgeting and planning software can provide greater business value to executives and managers than spreadsheets. An application like Sage Intacct Budgeting and Planning can streamline the process and free up valuable time to focus on the business. In addition to financial control, growing companies need a planning process that enables them to retain their agility by rapidly responding to markets and competitors," commented Robert Kugel, senior vice president and research director, Ventana Research – a leading business technology research and advisory services firm.
Approximately 90% of businesses with between 50-200 employees use tools such as Microsoft Excel for planning purposes, and many companies eventually find themselves in what's become known as "Spreadsheet Hell." Sage Intacct Budgeting and Planning helps you avoid this by enabling organizations to collaborate on the latest version of the plan or budget in a single secure application. This eliminates inefficiencies and security risks, as multiple versions of spreadsheets are no longer shared via email in the review and approval process.
Sage Intacct Budgeting and Planning features bidirectional data synchronization with Sage Intacct and uses the same structures, including the chart of accounts and all dimensions, to seamlessly manage actuals, budgets, and plans. This delivers the flexibility and control needed to better manage the complete budgeting and planning process using one integrated solution and increases the quality of budget reporting and analysis available in Sage Intacct.
For more information on the features and functionality, including a video overview of Sage Intacct Budgeting and Planning, please visit https://www.sageintacct.com/budgeting-and-planning. This new solution will also be showcased at Sage Intacct Advantage 2018. For details on attending this customer and partner conference, Oct. 22-26 in Nashville, please visit https://www.sageintacct.com/advantage.
---
Looking for more? Download our ERP buyers guide for free and compare the top-24 products available on the market with full page vendor profiles. The guide includes four key capabilities to look for in an ERP solution, plus five questions to ask yourself and five questions to ask the software provider before purchasing. It's the perfect resource for anyone looking to find right ERP for their business/organization.
And don't forget to follow us on Twitter, Facebook and LinkedIn for all the latest in the ERP space!

Latest posts by Elizabeth Quirk
(see all)