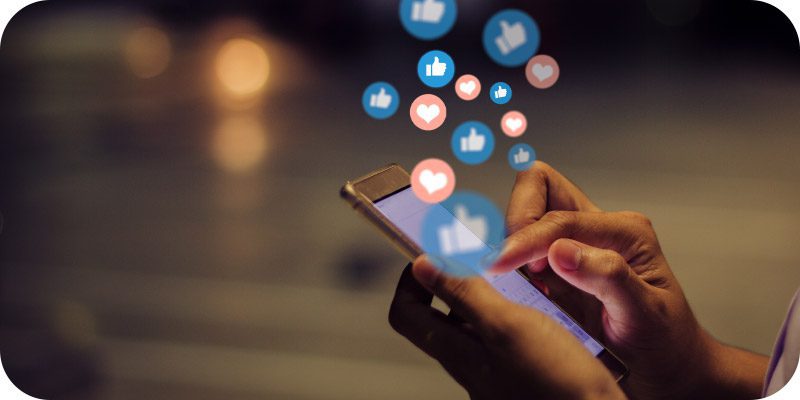 Successful businesses are so because they have turned to Enterprise Resource Planning (ERP) software to integrate applications, automate both back and front office functions, and free up talent to focus on what they do best vs. day-to-day operational needs.
In a rapidly changing technology environment, however, it's becoming increasingly popular for old, legacy ERP solutions to become outdated and left behind. In order to ensure that your ERP software is having the most impact on your organization's productivity, efficiency, and optimization, it's crucial to evaluate whether or not your ERP can stay up to speed with the latest trends and tech advancements.
Mobility is an example of one of these trends making big moves in 2018. So while you consider switching your legacy ERP software solution to a new system, or if you're a first time buyer, below are signs that indicate the future of ERP software is mobile.
Popularity
You can bet that just about everyone has a smartphone, some using these devices for more than just personal use. According to a report from CDW, a provider of technology products and services for business, government and education, nearly 90 percent of small business employees use their smartphones for work purposes, and almost all who do, believe it makes them more efficient.
ERP software is associated and in tune with so many functions in an organization, making company-wide adoption extremely important. The key to seeing high adoption and usage numbers is embracing mobility and integrating it with your ERP system.
Convenience
When you wake up in the morning, isn't it your first instinct to check for your phone? Users spend an average of five hours a day on their mobile devices. So if your employees and staff are attached to their smartphones, it's a guarantee your customers are too.
Mobility has grown from a nice-to-have consumer aspect, to an expectation. A mobile ERP solution allows for your customers to get alerts on their orders and track progress from the convenience of their smartphone, or tablet. Fall short of these expectations and you might not see those customers again.
Remote Workforces
More than ever before, entire organizations can be found going totally remote. This means the flexibility of workplaces are rising and an increased amount of freelance and contract workers. Software needs to meet the demands of this changing work culture.
Luckily, a mobile ERP solution reduces connectivity issues for these remote workers, and makes collaboration between multiple offices and time zones more manageable.
Accurate, Real-Time Data
Thanks to the digital age, consumers no longer have to rely on word-of-mouth to do their due diligence in buyer research. Instead, they have a world of information right at their fingertips. Since, competition for consumers is only growing, having actionable data to influence better decision-making is what keeps you ahead of the game.
Mobile ERP makes it possible for every person in your organization to have access to real-time and up-to-date information in your supply chain to record, upload, and share accurate data as quickly as possible.
Better Customer Service
Business Insider reports that 60 percent of American consumers have abandoned an intended purchase because of poor customer service. That, in turn, becomes very real revenue loss for the company – and this only increases if those consumers share their experience with others online.
A mobile ERP system can prevent this issue by providing real-time supply chain updates and the ability to communicate with all team members on the fly, making proactive problem solving an advantage.
---
Looking for more? Download our ERP Buyer's Guide for free to compare the top 24 ERP software vendors head to head! The guide also includes 4 key capabilities to consider while selecting a new ERP solution and 10 questions to ask yourself and the software vendor before purchasing.
And don't forget to follow us on Twitter, Facebook and LinkedIn for all the latest in the ERP space!

Latest posts by Elizabeth Quirk
(see all)