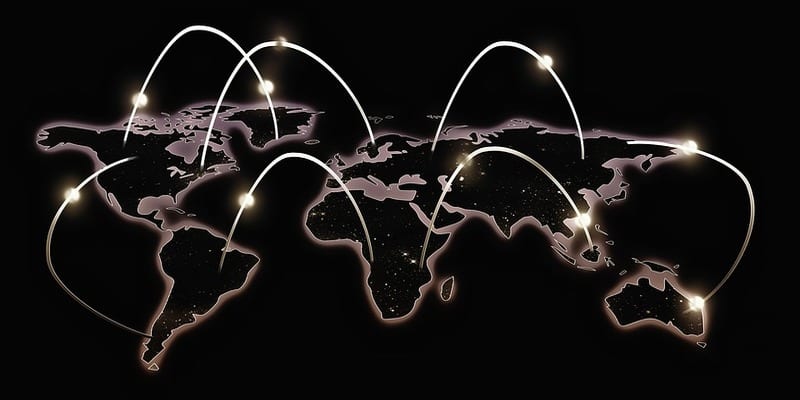 SYSPRO, a global provider of industry-built ERP software, is kicking off its annual technology analyst roadshow in Boston this week by announcing new capabilities to advance the company's "smart manufacturing" leadership in delivering practical digital transformation solutions to customers via the latest release of SYSPRO ERP.
The company will be briefing several analysts on its continued innovation in delivering digital transformation as part of its latest release, and recent organizational changes, including the appointment of the new U.S.A. CEO. This year, SYSPRO has also brought their customer, BKB Ltd, as part of the briefing to provide insight on their experience with SYSPRO and how they are applying digital transformation in their business.
With more than 15,000 customers operating in a variety of cloud, hybrid, and on-premise environments, SYSPRO has a well-established footprint in manufacturing and distribution industries, delivering four decades of innovation to these industries and building a reputation for delivering the competitive edge to customer businesses.
"The mid-market manufacturing industry knows SYSPRO based on its deep industry roots, its functionality from which customers can extract value, its product flexibility, and the technology advances that it often delivers to its customers ahead of competitors," said Seth Lippincott, Director of Research, Nucleus Research. "SYSPRO's latest release, SYSPRO 8, which became GA last year, is helping manufacturers and distributors use practical digital capabilities to transform their businesses. The new release is competitive with other ERP offerings and is worth a serious review by mid-market companies. We're looking forward to seeing their newest advances in this year's roadshow."
According to the announcement, SYSPRO is launching Connected Services, which enables customers to extend SYSPRO in multiple ways, including the integration to intelligent devices, such as IoT, Artificial Intelligence, Bots, and the incorporation of participants in the supply chain. Integration and event orchestration are limitless via any device, third-parties, platforms, and e-commerce sites. Some advantages include:
A consolidated view of businesses and operational aspects – enabling unified workflows
Information interchange with external devices such as tablets and scanners
Easier collaboration and information sharing with business partners
Digital moment, event, and workflow orchestration
Data exchange without compromising on data integrity and security
Singular and automated data entry, reducing duplicated and inaccurate records
Enabling data to be stored in one place for consolidated reporting and analysis
Click here for more information or read the full press release.
---
Looking for more? Download our ERP buyers guide for free and compare the top-24 products available on the market with full page vendor profiles, key capabilities, and 10 questions to ask before purchasing. It's the perfect resource for anyone looking to find right ERP for their business.
And don't forget to follow us on Twitter, Facebook and LinkedIn for all the latest in the ERP space!

Latest posts by Elizabeth Quirk
(see all)