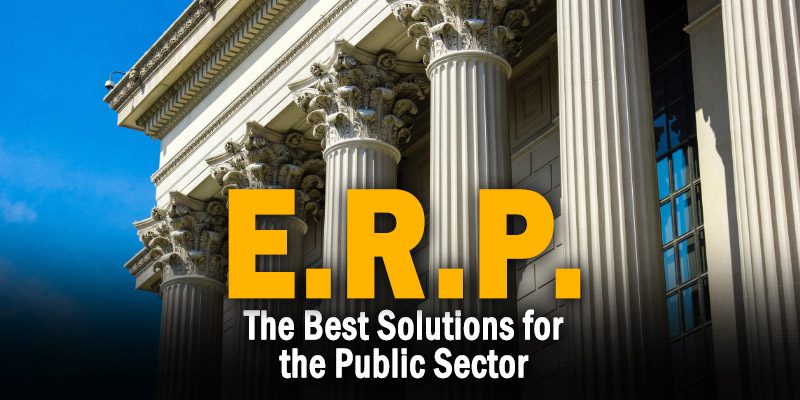 The editors at Solutions Review have compiled this list of the best ERP solutions for government and public sector companies. Recommendations are listed in alphabetical order.
ERP is an essential enterprise technology solution for finance, accounting, risk management, and many more industries. Regardless of vertical, business size, or target audience, making ERP a core part of your business management strategy is crucial. ERP is also vital for government institutions, contractors, and professionals in the public sector. The correct solution needs to provide a significant structure and provide avenues for resource allocation. Since government workers often work within constrained budget cycles and timelines, ERP solutions must be flexible and adaptable.
The editors at Solutions Review have developed this resource to assist buyers in search of the best ERP solutions for government to fit the needs of their organization. Choosing the right vendor and solution can be a complicated process that requires in-depth research and often comes down to more than just the solution and its technical capabilities. To make your search a little easier, we've profiled the best ERP solutions for the government and put them all in one place. This list is not static, and vendors may be changed as the market evolves.
The Best ERP Solutions for Government and Public Sector Workers
---
Description: Acumatica provides cloud and browser-based business management software solutions for small and mid-sized businesses. The Acumatica ERP solution offers clients a suite of integrated applications for financials, manufacturing, project accounting, retail, distribution, construction, and government contracting based around and powered by a single cloud-based platform. The company also has an extensive network of global partners and complementary applications that users can integrate into Acumatica's solutions and expand its functionalities. 
---

Description: Deltek's ERP solution, Costpoint, has assisted companies in researching and identifying new opportunities, winning new business, recruiting and developing talent, and more. Deltek offers a range of ERP products to fit clients' unique demands. Deltek's ERP solutions are available as cloud-based and on-premise systems, priced per employee per month. Deltek is typically used by organizations with over 21 employees and more than ten users who need the software. The solution is used in several industries, including aerospace and defense, healthcare, nonprofits, and education.
---
Description: Infor is a privately held software company founded in 2002. Infor's business applications are specialized by industry, built for the cloud, and give you everything you need to run your day-to-day operations and grow your business for the long term. Whether you need to optimize vital back-office functions like HR and financials, jumpstart your customer experience, or initiate digital transformation, Infor solutions have you covered. Over 90,000 organizations worldwide rely on Infor to help overcome market disruptions and achieve business-wide digital transformation.
---
Description: Intact Software is currently known for providing the flexible Intact iQ, an ERP solution directed towards small and medium-sized businesses. Intact's iQ ERP software allows users to view all aspects of their business from one platform. The ERP solution can be used across multiple mobile devices through its cloud capabilities and includes a built-in email platform and SMS messaging functionality. Its ERP for the Public Sector includes functionalities for enterprise-wide intelligence tools, operations management, integrated workflows, advanced security features, order management, customizable interfaces, and more.
---

Description: OpenGov provides cloud ERP solutions for public sector budgeting, community development, and financial management. Over 1,000 governments across the U.S. rely on OpenGov to help allocate resources, increase efficiency, improve public engagement, and make data and information readily available to staff and elected officials. The OpenGov ERP Cloud offers four main products: Budgeting & Planning; Financials; Reporting & Transparency; Permitting, Licensing & Code Enforcement.
---

Description:  Oracle is a cloud technology company providing organizations worldwide with various computing infrastructure and software products designed to help them innovate their business, unlock new efficiencies, and improve efficiency. The company's Oracle Fusion Cloud ERP platform is equipped with project management, financials, procurement, enterprise performance management (EPM), analytics, risk management, compliance, supply chain, and manufacturing. Oracle has several solutions for government entities, including an ERP, analytics, customer experience (CX), and human capital management (HCM).
---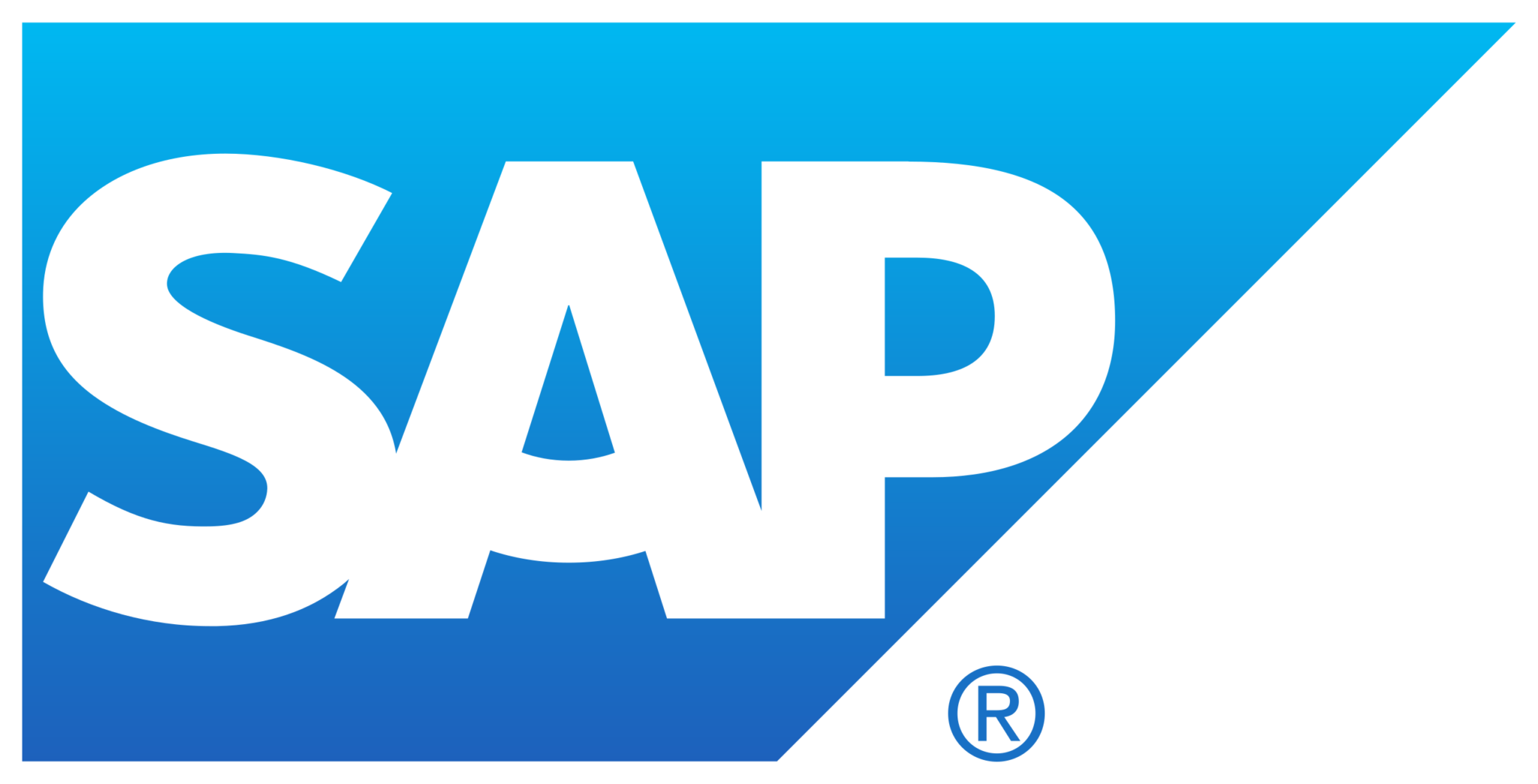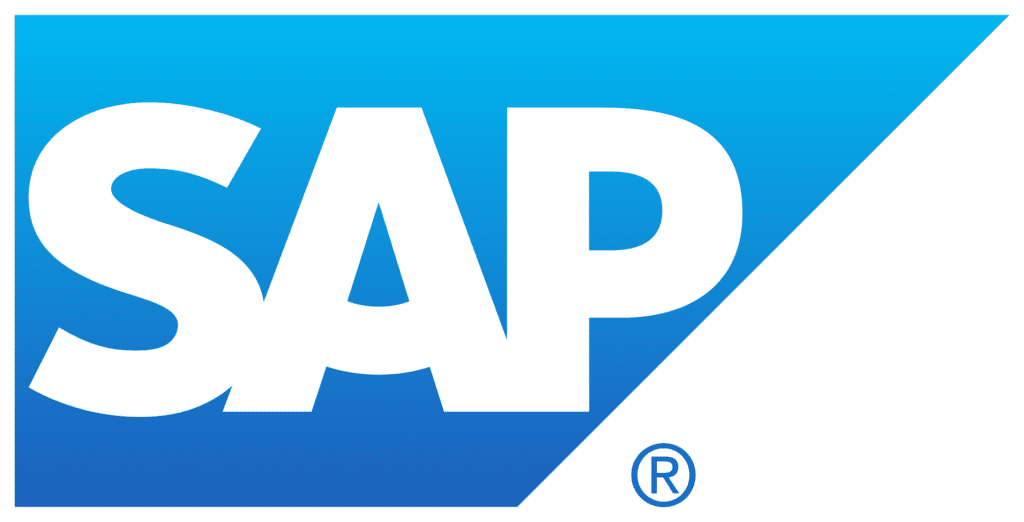 Description: SAP provides businesses with its SAP S/4HANA next-generation ERP software, offering robust functionality across some industries, including manufacturing, services, retail, wholesale distribution, and more. S/4HANA provides applications covering customer relationship management, financials, human capital management, and product lifecycle management. This vendor offers a wide variety of solutions that primarily serve medium and large-sized businesses and is a good choice for widespread and complex organizations that need to control many different facets of their business.
---

Description: Tyler Technologies' solutions help governments and schools better serve their communities with technology designed to simplify complex processes. This vendor's comprehensive solutions and product offering empower you to deliver better and faster assistance to the public—greater transparency and accessibility, sustainable office practices, secure data that's easy to manage and maintain, and quicker results. Tyler Technologies offers various solutions geared toward public administration, courts & public safety, health, human services, and K-12 education.
---

Description: Unanet for Government Contractors makes managing GovCon projects easy, providing perfect clarity and total control over day-to-day operations, forecasting, and planning. Purpose-built in-house by GovCon professionals, Unanet features support DCAA requirements at each stage. This vendor also integrations PSA and PPM with Financials to help organizations reliably plan, track, and manage projects and people. Unanet also offers ERP for professional services and A/E.
---
Description: Unit4's ERP solution, BusinessWorld, delivers industry-focused solutions that include professional services, education, public services, nonprofit, wholesale, and financial services. The solution integrates information, workflow, and analytics, so each update populates automatically throughout the system. Its in-system memory and predictive capabilities give teams the time to focus on other projects. Unit4 modules include core financials, Human Resources, budgeting, forecasting, procurement, asset management, and reporting and analytics.
---


Description: Workday equips its clients with a cloud-based ERP software geared toward medium businesses and larger enterprises in communications, life sciences, energy, insurance, hospitality, retail, nonprofit, manufacturing, and other industries. The company's service tools cover financial management, HR, payroll, talent management, analytics, planning, and workforce management. Its public sector solution equips users with financial, spending, grants, talent, human capital, payroll, workforce, analytics, and enterprise resource management tools.
---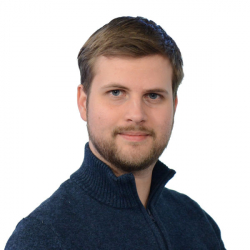 Latest posts by William Jepma
(see all)