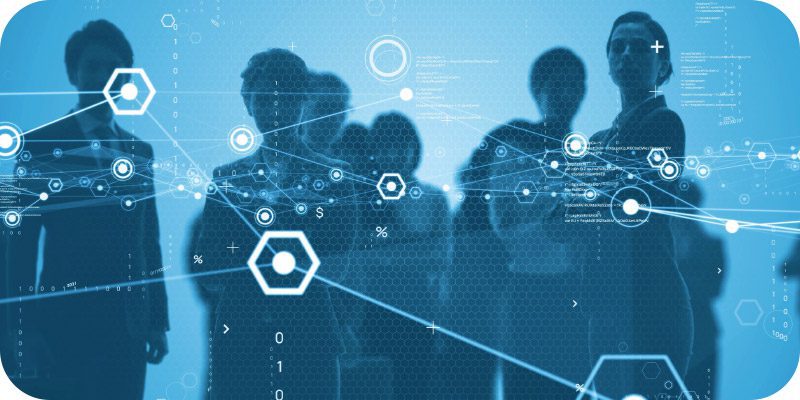 Manufacturers are beginning to weigh the benefits of integrating their Enterprise Resource Planning (ERP) systems with Customer Relationship Management (CRM) functionality and it's not that hard to see why. CRM solutions help streamline processes and increase profitability in a company's sales, marketing, and service departments. While the benefits of ERP/CRM integration might not seem readily apparent in manufacturing, its absence could reveal some potential challenges.
For instance, imagine that at your manufacturing enterprise, your top sales representative decides to pack up and leave the company. Without a CRM integration, you could spend hours tracking down sales information, putting important customer relationships at risk.
Even though sales may not be an integral part of your business operations, you should should remember that CRM isn't just for customer management. By integrating your CRM software with an ERP system, a company is able to gain advanced tools for streamlining relationships between sales personnel , the back office, and production. Through a CRM viewpoint, the primary value here is that it helps companies bring in new customers, providing a structure and process for turning prospects into leads, quotes, and sales opportunities.
With ERP and CRM integration, users are able to quickly take sales quotes and generate a sales order for the back office, giving employees the go-ahead to make and distribute the product. Manufacturers with sales transactions are able to realize near immediate benefits in the "order to cash" process. The cost savings come from implementing approval workflows for discounts, reducing errors in order entry, and reducing the manual labor required to enter orders in both ERP and CRM.
At a high level, integrating CRM and ERP will eliminate "swivel-chair" data entry, resulting in the automation of business processes, increases in data accuracy, and greater insight into your customer base. When you're looking to integrate ERP and CRM, you should consider these four tips:
Product Integration – The CRM application should be able to provide access to the products that are contained in the ERP system, if you're looking to achieve full process integration.
Order and Quote Management – This is necessary component if a company is looking to turn proposal generation into concrete orders.
Contact and Account Integration – Both ERP and CRM systems include contact and account information, with ERP being more focused on billing and shipping addresses while CRM focuses on prospects and sales. Your ERP/CRM integration needs to address the differing business rules for each system, while also supporting ongoing changes.
Product/Order/Invoice Repository – One of the main functions of the ERP/CRM integration is providing your sales representatives with visibility into order statuses, as well as to make and track order changes
By integrating your CRM software with an ERP system, a company is able to gain advanced tools for streamlining relationships between sales personnel, the back office, and operations on the shop floor. Automatic updates keep both systems in sync with each other which is crucial for when changes to operations are made or different requirements are added. For instance, any alterations made in the ERP will be immediately reflected in the CRM system as well – and vice versa. Since the data in both the ERP and CRM are defined in the same integration solution, you will always have consolidated and consistent data that you can rely on.
This kind of data integration adds a new layer of efficiency in business operations. Because integrated platforms have the ability to support multi-level asslimilations, they are optimized to deal with different technology innovations in a flexible environment.
---
Looking for more? Download our ERP buyers guide for free and compare the top-24 products available on the market with full page vendor profiles. The guide includes four key capabilities to look for in an ERP solution, plus five questions to ask yourself and five questions to ask the software provider before purchasing. It's the perfect resource for anyone looking to find right ERP for their business/organization.
And don't forget to follow us on Twitter, Facebook and LinkedIn for all the latest in the ERP space!

Latest posts by Elizabeth Quirk
(see all)