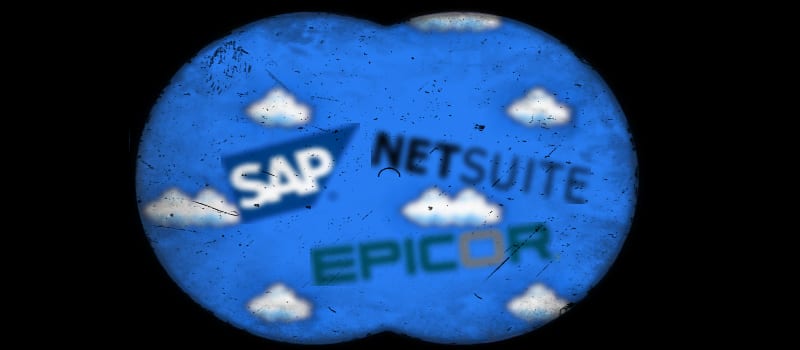 Working within the cloud can make your life a heck of a lot easier. Because of the increasingly mobile nature of many businesses, employees and managers need to be able to access data and relevant business process information any time and anywhere. While most vendors provide the option to opt for on-prem deployment, a rising number of businesses are choosing cloud instead. Take a look at some of the benefits you can expect from a cloud based deployment as well as some of the difficulties this may bring.
Pros!
Faster Implementation
Everyone knows that time is one of the most valuable resources we have. With that being said, of course it seems like a no brainer to go a cloud implementation! All of the set-up with this sort of implementation falls in the hands of the vendor, so you have very little to worry about. Most of the ERP system will already come pre-configured in a cloud deployment.
Low Initial Costs
This is an enticing little perk, for those aren't quite certain whether they wish to stay with the cloud, or move on to an on-prem solution. Keep in mind that while this option may catch your attention because of its cheap initial cost, and can turn onto a hefty sum if you stay with the provider for  a long time.
Support and Security
When running an in-house system, you may need to take on the responsibility of 'Mr Fix-It' when it comes to any problems, such as software and network issues.  On the other end of the spectrum, while cloud's security used to be the target of skepticism, vendors now have taken significant measures to ensure that data stays safe. To further ease concerns, prospective buyers can employ a third party security audit of a considered ERP system.
Easy Data Access
Release the data shackles! Withe cloud based ERP systems, employees can access crucial business data on the go. While ERP data was traditionally bound to desktops and wired connections, cloud based deployment allows you to access critical information from your smartphone, giving you anywhere/anytime accessibility.
---
Cons…
Decreased Customization
With all the benefits of a cloud based implementation, come a few downsides. An on-prem deployment allows with you greater system customization. While there are some reasonable criticisms lobbed at software customization, fine-tuning your ERP system can make life a lot easier for you. Customization is usually recommended to niche organizations with unique manufacturing processes. Organizations with less-specialized processes would be fine using a cloud implementation with few customization capabilities.
Cost
While this is also one of the benefits of a cloud based deployment, it's also one of the major downsides depending on how long you keep the system. While a cloud implementation boasts a significantly lower initial cost, it's usually offered as a monthly subscription, as opposed to on-prem's one time perpetual license fee.
Limited Product Suites
Oftentimes, you'll see that a vendor offers cloud solutions for a particular ERP application. Much more is a vendor that will provide a full suite of ERP applications with the option for cloud deployment. This could mean that you'll need to integrate some cloud applications with on-prem ERP applications.
---

Latest posts by Elizabeth Quirk
(see all)