The Great Eight: How Manufacturers Benefit From CPQ Software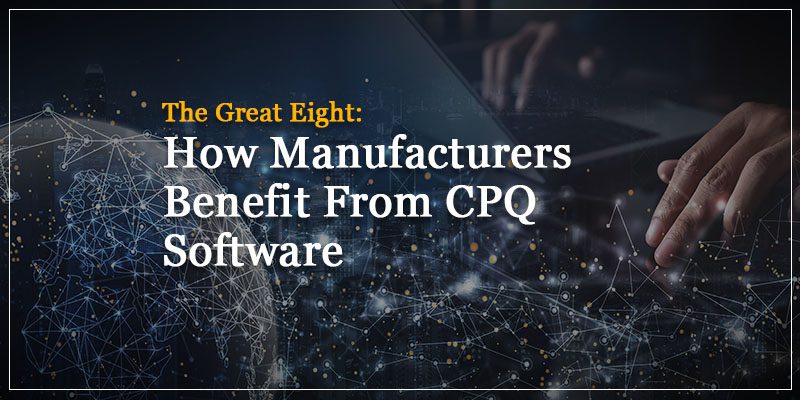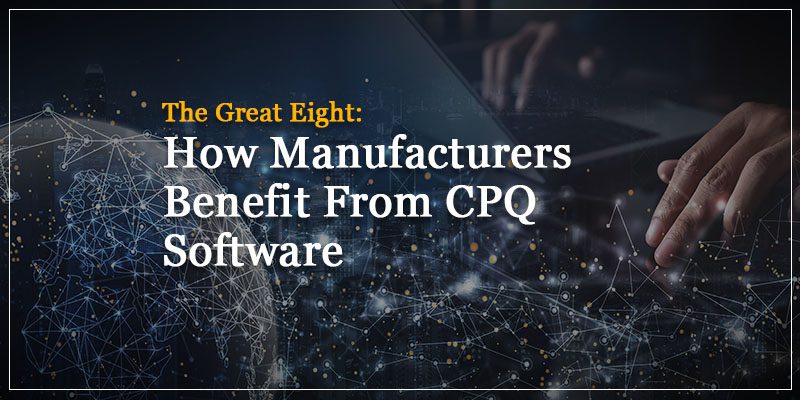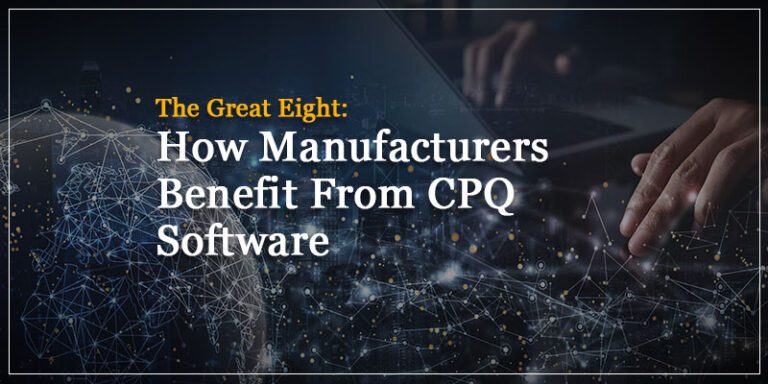 As part of Solutions Review's Contributed Content Series—a collection of contributed articles written by our enterprise tech thought leader community—Bo Gyldenvang, the CEO of Tacton, outlines eight ways that CPQ software can help manufacturers improve their processes.
Custom manufacturing is increasingly common in today's competitive landscape as organizations develop products to meet their specific functions and needs. This will continue to be the case for the foreseeable future, as the global custom manufacturing market is expected to grow to $1.35 trillion by 2031, with an annual average growth rate of 4.6 percent. 
With this the case, businesses are increasingly turning to configure, price, quote (CPQ) software, which allows them to customize products in a self-serve manner while updating pricing in real-time and, in many cases, account for potential shortcomings across the supply chain. With that in mind, let's look at eight of the most significant benefits CPQ software provides as organizations look to create a competitive edge through custom manufacturing.
1) It Protects the Deal Margin
A deal margin is the profit an organization makes on its products and services. Inaccurate quoting on the front end leads to a reduction in this margin. For example, suppose a customer receives an incorrect quote that doesn't include all the add-ons they desire. In that case, the business runs into a dilemma: either raise the quote and risk upsetting the customer or absorb the loss. CPQ software prevents this with a sophisticated engine that considers all customer requests to provide accurate quotes that align with individual needs (even as they change), ultimately avoiding margin erosion.
2) Better Sales Efficiency
Forrester says the average quota attainment for B2B sales organizations is 47 percent, meaning more than half of sellers miss their quota targets. The issue is often caused by a slow sales quoting process, which leads to losing customers at the last minute. CPQ software addresses this by providing sales teams instant access to crucial data for accurate quoting. This also creates consistency by making the same data accessible to all relevant staff members, essentially eliminating the common phrase "Let me find out and get back to you." The idea is to enhance productivity and improve customer interactions by removing delays in the quoting process.
3) Enhanced Order Accuracy
Quoting errors result in customer dissatisfaction and potential brand abandonment — even two negative experiences cause up to 86 percent of customers to switch brands. While natural, these mistakes can also be financially detrimental and cost a business significantly. CPQ software is designed to eliminate human errors from the quoting process to ensure consistent and reliable delivery of accurate quotes, thereby improving customer satisfaction and preserving the brand's reputation.
4) Improved Customer Satisfaction
Companies utilizing CPQ software experience a 17 percent increase in lead conversion rates. This is achieved for several reasons, including more accurate (and faster) quotes, facilitating self-service purchasing, a speedier contracting process, 3D visualizations of orders, and a personalized ordering and service experience. With so many consumers willing to switch to another brand if their service expectations are unmet, leveraging CPQ software can be instrumental in retaining customers and maximizing their satisfaction.
5) Streamlined Quoting
By using predefined rules and adjusting prices based on the customer's order choices, customers gain instant access to quotes, ultimately aiding their purchasing decisions. This efficiency also expands overall quoting capacity since sales teams can avoid meetings and manual data input to determine quotes because the necessary data is readily available. CPQ software reduces the human effort needed for quick and precise quotes, freeing up personnel to focus on nurturing relationships and attracting new business opportunities.
6) Faster Staff Training
Sales agents often leave organizations within two years of joining, while training takes an average of 3.2 months. As a constraint-based engine, CPQ software automates the creation of complex customer solutions, reducing the need for extensive training. This provides an intuitive user experience and enables easy upselling and cross-selling of unfamiliar items by the sales team, ultimately enhancing efficiency and minimizing training demands.
7) A More Consistent Approach
CPQ software addresses challenges that arise from differing competencies among sales reps by providing the data necessary to adopt and implement best practices from the beginning — even for less experienced agents. Further, CPQ software ensures that all representatives have equal access to the same data, promoting a unified approach and ensuring consistent practices across the team.
8) Accelerated ROI
While adopting new tools involves a significant investment, CPQ software offsets this with its ability to rapidly enhance quoting capacity, boost conversion rates, lower the cost of sales, and eliminate quoting errors. This has led to increased companies investing in CPQ; 83 percent of sales professionals currently utilize some form of CPQ software, accentuating its compelling benefits.
In manufacturing, the traditional process of creating quotes involves lengthy delays as sales teams coordinate with different departments to establish feasibility and produce accurate quotes. Yet today's modern customers crave and expect quicker responses. CPQ software addresses this by enabling sales teams to rapidly generate and share sales quotes and significantly reducing wait times. Perhaps most importantly, businesses that take full advantage of the benefits CPQ software provides give themselves a much better chance of creating top-notch customer experiences, which helps with retention, brand reputation, and, ultimately, more sales.
---