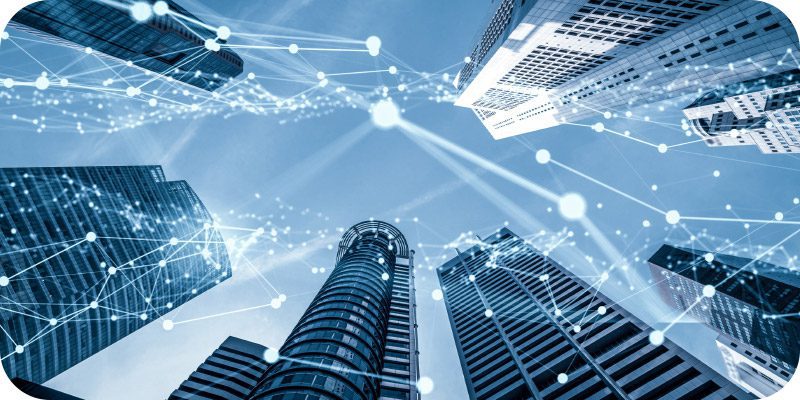 Technology that enables financial services, Fintech, has a long history that can be traced back as far as the first credit cards and ATMs. While most consumers immediately think of vendors like Venmo and PayPal, fintech gained momentum much earlier than the B2C payments boom, beginning with the invention of online and mobile banking. Today's fintech landscape looks much different, as the last decade has ushered in a new era with an incredible number of startups, the invention of blockchain technology, and proliferation of B2C payment technology via apps like Apple Pay.
However, the greatest opportunity for future fintech growth lies on the B2B side, which has evolved less quickly than its B2C brethren but offers a whole new realm for innovation. Opportunity on the B2B side is spurning the next wave of fintech companies looking to provide businesses with solutions to solve for daily challenges. With this in mind, we spoke with Dan Drees, Chief Growth Officer, AvidXchange, about the intersection of ERP and fintech.
What role does fintech play in enterprise technology / business software?
Most businesses rely on a multitude of technologies to help manage day-to-day operations. Whether it's an ERP, customer relationship management (CRM) or human capital management (HCM) solution, automation is critical to remain competitive in today's market. Similarly, the era of paper files in the finance department has come to an end. Selecting back-office financial applications that integrate with existing enterprise technologies and help drive the business forward is considered a "must have" rather than optional.
As the next generation of leaders assumes management roles within their organizations, they expect the same user experience with business solutions that's readily available in their daily lives as consumers. These decision-makers recognize the value of fintech and have played a large role in its continued rise alongside other enterprise technologies.
What does fintech and ERP software have to do with each other? (do they have similarities or share any common ground?)
At the most fundamental level, both fintech and ERP software help businesses increase efficiency by automating manual processes. Solutions also promote growth by providing visibility and control, which are essential to improve decision-making and enable scalability.
Additionally, fintech and ERP share similarities in their roots. Both were developed to solve the day-to-day challenges experienced by people and organizations across numerous industries. That's why many of today's solutions are geared specifically toward certain verticals like distribution or real estate, because each has nuances that require particular functionality for the technology to be truly effective.
Please describe the intersection of ERP and fintech
ERPs are becoming ecosystems with simplified but powerful API integrations that can be leveraged by fintech companies to solve more problems for customers. As ERP solutions continue to advance so do developments on the B2B side for fintech. The most successful purveyors have entered into partnerships to provide customers with the best of both worlds, i.e. fintech capabilities built directly into their ERP.
There are several trends impacting both ERP and fintech right now as well. Fintech firms are becoming more aggressive in expanding lines of business beyond their initial use case, including re-bundling products and services. This is also true for ERP, with partnerships often acting as the catalyst for that expansion.
Increasing complexity in the regulatory landscape also continues to influence both fintech and ERP providers, as they look to provide the necessary functionality to help both their customers – and themselves – maintain transparency and meet new reporting requirements.
What are the advantages of combining fintech innovations with leading ERP systems?
A seamless integration is critical to realize the full benefits of combining the latest fintech innovations with ERP systems. With financial applications, for example one that automates payments, integrated directly into the accounting portion of the ERP solution, data can flow easily between the two without requiring a manual lift from the user.
With all business technology, the objective is to create an end-to-end system where applications "talk" to one another because it eliminates silos and ensures a single source of truth for information. Combining ERP and fintech enables this, but also allows decision-makers to use big data and analytics to look at the numbers in new ways versus what a standalone ERP can provide. With the ability to drill down, leaders can see where and how the money is moving, allowing them to better control cash flow and ultimately impact what all businesses are looking at – their bottom line.
---

Latest posts by Elizabeth Quirk
(see all)