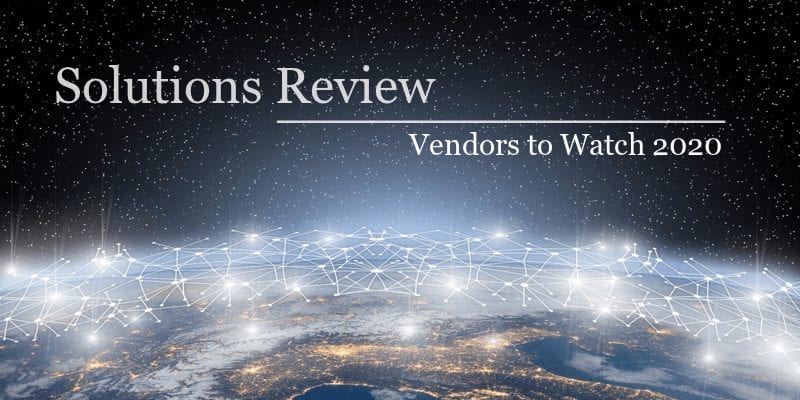 Solutions Review has created a list spotlighting some of the best distribution ERP tools and software. Our editors curated the list based on online materials and reports, conversations with vendor representatives, product demonstrations, and free trials examinations.
Who are some of the top distribution ERP vendors to watch in 2020? As 2019 comes to a close, the editors here at Solutions Review are focusing on what lies ahead. The marketplace for ERP platforms is maturing every day, getting increasingly crowded with excellent software tools for various use cases, verticals, deployment methods, and budgets.
Traditional ERP providers continue to offer Supply Chain Management (SCM) and Customer Relationship Management (CRM) capabilities that have remained staples to the market since the widespread adoption of ERP software began more than a decade ago. However, disruptive newcomers and new customer trends are bringing new technologies to the table so that organizations can take full advantage of data.
In that spirit, we've turned our gaze to the future of ERP software. Whether its inclusion in a recent analyst report, the release of an innovative new tool, or a bump in venture funding, the ERP software providers have earned watch list status from Solutions Review for the year ahead.
Note: Companies are listed in alphabetical order.
---
Description: Acumatica provides cloud and browser-based business management software designed for small, mid-sized businesses and large enterprises. Acumatica delivers cloud and mobile technology with a unique all-inclusive user licensing model, enabling a complete, real-time view of your business. Acumatica ERP provides the full suite of integrated business management applications, including financials, distribution, manufacturing, project accounting, field service, commerce edition, construction edition, and CRM. Acumatica provides its Studio feature, which empowers business process changes while enabling software customization instead of requiring businesses to change their processes.
---
Description: ADS Solutions has designed and sold enterprise resource planning software systems since 1984. Today, the company is a leading web-architected ERP solution that uniquely provides cloud software optimized for wholesale distribution to the SMB market. Cloud-based, web-architected accounting, sales, purchasing, inventory control, warehouse management, and e-Commerce capabilities are built on 30+ years of experience. Plus, SaaS pricing makes it easy to add users as you grow.
---
Description: Established in 1992, Blue Link provides small to medium-sized wholesale and distribution businesses with an all-in-one inventory and accounting ERP software suite. With functionalities spanning accounting, inventory management, order entry, and processing, Blue Link ERP offers robust functionality and advanced functionality available out-of-the-box plus various optional components. Blue Link can also be completely customized to meet the needs of your business.
---
Description: DDI's end-to-end solution, Inform ERP, is a fully-integrated, real-time system that ties every aspect of distributor operations into a seamless workflow. Inform harmonizes distribution operations using powerful tools designed to align daily tasks with new, opportunistic revenue sources and a focus on the customer first. From user-defined dashboards, informative customer snapshots, and error-free warehouse management to real-time eCommerce solutions, accounting, and advanced demand forecasting, Inform delivers industry-specific solutions for distributors to succeed in today's competitive landscape.
---

Description: Founded in 1995, Deacom Inc. provides a rich set of functionalities and extensibility designed for growing manufacturing and distribution businesses. All capabilities are specific to the industries covered by Deacom and include tools for warehouse management, formulation, inventory management, CRM, point-of-sale, direct-store-delivery, lot traceability, forecasting, e-commerce, and more. Deacom's ERP solution is built upon a .NET framework and delivers the flexibility needed to adapt to a growing industry and regulatory developments.
---
Description: Distribution One is a company with one single focus, wholesalers, and distributors. As a leading provider of ERP software for such companies, Distribution One helps more than 8,000 users from companies in North America Europe run their businesses efficiently and profitably. The company's wholesale and distribution ERP software is built by experts holding years of experience in inventory, technology, supply chain management, accounting, business management, sales, and everything in between. Distribution One's solution has evolved to the all-inclusive 64-bit ERP solution: ERP-ONE+.
---
Description: Established in 1972, Epicor Software Corporation provides industry-specific business software designed around the needs of manufacturing, distribution, retail, and services organizations. Epicor ERP solutions helps manufacturers harness data and automation to stay productive and profitable. With capabilities spanning from CRM, Content Management, Project Management, HCM, BI, and Analytics, to eCommerce and Sales and Financials, Epicor ERP gives you room to scale and evolve with a system that helps you keep pace with technology in the age of Industry 4.0.
---
Description: Founded in 1981, ePROMIS Solutions Inc. is a global enterprise software provider that offers enterprise software solutions to multiple verticals, including Construction, Contracting, Oil & Gas, MEP (Mechanical, Electrical & Plumbing), Trading, Manufacturing, Supply chain, Automobile, Transportation, Logistics, Healthcare, Public Sector and more. ePROMIS Solutions offers three ERP platforms: ePROMIS Enterprise, ePROMIS Lite, and ePROMIS Innovate. ePROMIS products and services are designed to satisfy clients' needs from all sectors, from small and medium companies to full-fledged customizable business solutions for large enterprises.
---
Description: Infor is a global provider of cloud-based business management software products for companies in industry-specific markets. Today, Infor offers industry-specific CloudSuite solutions for businesses of all sizes. Building on robust ERP systems such as Infor LN, Infor M3, and Infor CloudSuite Financials, CloudSuite solutions deliver last-mile functionality for process and discrete manufacturers; global and SMB wholesale distributors; and service industries requiring end-to-end financial, supply, human capital, and enterprise performance management.
---
Description: Founded in 1992, Intact Software is currently known for providing the flexible Intact IQ, their ERP solution directed towards small and medium-sized businesses. Intact iQ is a future-proofed wholesale distribution business software solution designed to automate, streamline and integrate your business activities into a single ERP platform. IQ for Wholesale and Distribution software allows users to view all aspects of their business from one platform. The ERP solution brings together all the parts of the business to make sure companies can manage multi-branch, multi-warehouse, and multi-jurisdiction all in one integrated platform.
---
Description: Launched in 2008, Rootstock Software has become a worldwide provider of cloud-ERP on the Salesforce Cloud Platform. When combined with Salesforce CRM, Rootstock Cloud ERP offers manufacturing, distribution, and supply chain organizations a single platform to grow and manage their businesses. Rootstock Cloud ERP provides a flexible, modern and connected solution for manufacturing, distribution and supply chain in a variety of industries such as: Aerospace & Defense, Cannabusiness, Engineer-to-Order, High-Tech & Electronics Manufactures, Medical Device Manufacturers, Wholesale Distributors, and more.
---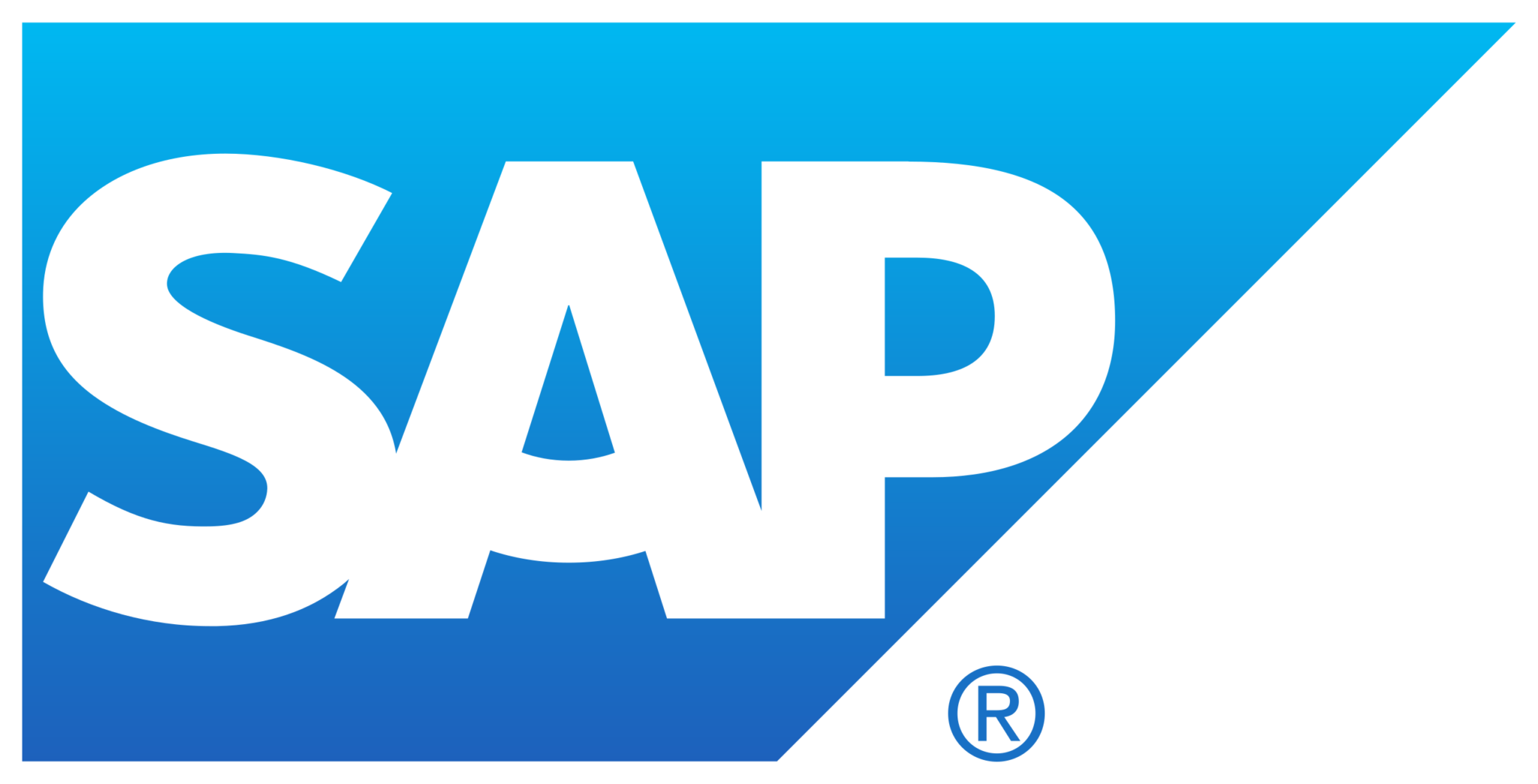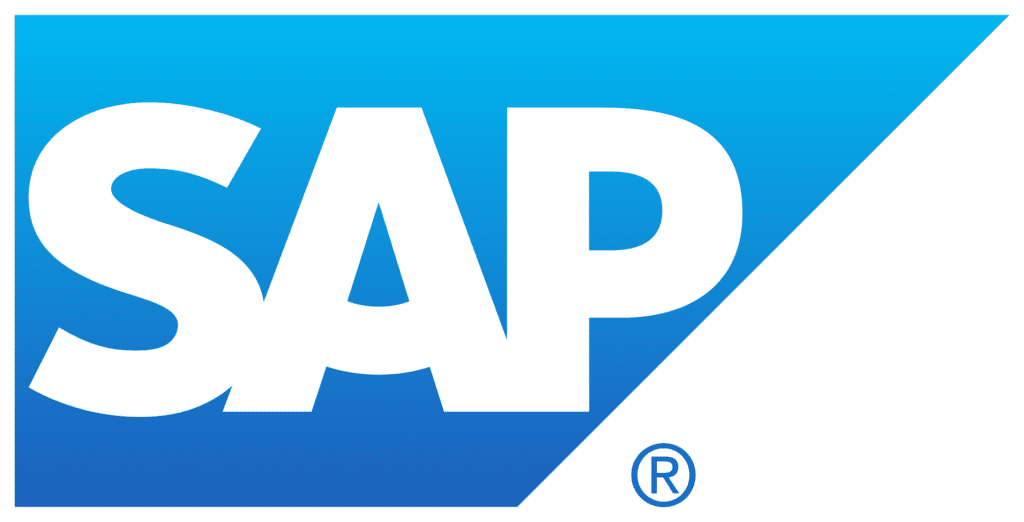 Description: Founded in 1972, SAP has grown to be one of the market leaders in enterprise application software. With machine learning, the Internet of Things (IoT), and advanced analytics technologies, SAP can help turn businesses into intelligent enterprises. SAP Business One is their small business management offering that connects and streamlines your most important wholesale distribution processes. SAP Business One is available on-premise or in the cloud, offers integration with the SAP HANA platform, can be deployed quickly, and allows for integrated business intelligence capabilities.
---
Description: VAI, an independent mid-market ERP software developer, offers ERP software for distributors with key capabilities such as inventory management, warehouse management, sales and forecasting, CRM and more. VAI's software solutions are backed by a wealth of experience and a reputation for excellence that countless companies rely on. The company innovates with new solutions that leverage analytics, business intelligence, mobility, and cloud technology to help customers make more informed business decisions and empower their mobile workforce.
---

Latest posts by Elizabeth Quirk
(see all)