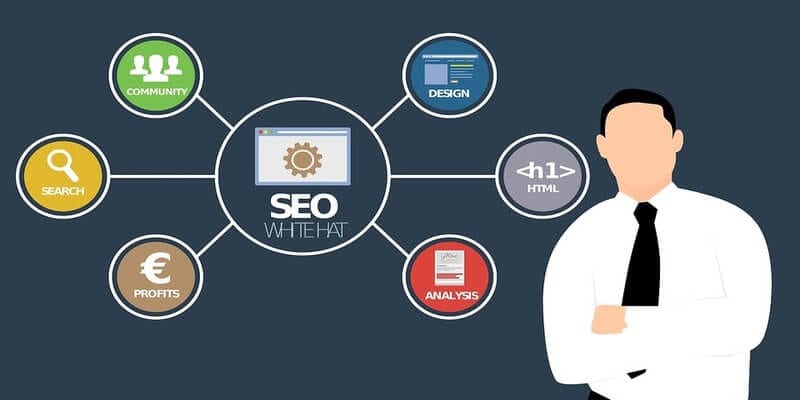 Optimizing an ERP system can be difficult. In order for the process to be successful, you need to identify what deficiencies it has and prioritize the urgency that exists to address them. Is the deficiency about client data security? Is it about compliance? Is there protected data involved? Does the disbursement/test result/product change require signatures from stakeholders? Is there an audit requirement? All of these are important considerations. Once understood, start with the most pressing needs and work down the list developing the functionality on the external platform that is integrated with the ERP. If your business requirements change, modify the platform applications, not the ERP system.
Best Practices for Optimizing ERP
The functionality of every ERP system is different. Some target manufacturing, while others target healthcare, retail, etc. No matter the ERP system's focus, in every case, the "enterprise" in ERP doesn't address the enterprise-wide requirements of a business. If it did, businesses wouldn't be acquiring dozens of best of breed systems to accommodate for the deficiencies in ERP systems. Most of these outlying systems are never integrated into the core systems adequately, so organizations miss out on optimized processes.
First, make certain the ERP system can be upgraded. Second, make sure the cost of maintaining the system is acceptable. Third, make sure that you have a vision to expected technology changes and how the ERP will continue to provide value. If you only have two platforms to upgrade and both are designed for long-term usage because of the lack of customizations on one and the other addresses the uniqueness of your business, then you have a very good long-term technology vision.
Benefits of ERP Optimization
More Informed Decision Making
ERP systems are comprised of a suite of integrated software applications that facilitates cross-functional interaction throughout an entire organization. Businesses use ERP tools to store, manage, and process data on company activities, processes and workflows. By having all the information in one convenient platform, it offers business leaders a single source of truth, while at the same time providing enterprise-wide visibility. This level of data enables them to make more informed business and strategic decisions. The solution ties all the different parts together, to ensure the entire operations that are made up of distinct and separate moving parts, work in unison to serve a common business goal.
Allows for Increased Productivity
A considerable number of businesses experience remarkable enhancements in their efficiency and overall productivity with investments on ERP solutions, especially when they're optimized. They can help eliminate repetition in business processes and tedious manual tasks, as well as improving efforts following the implementation of an ERP software – which saves employees valuable time. This, plus so much more, allows them to focus better on other areas of business operations or processes that need improvement.
Promotes Cutting Operation Costs
Optimizing your ERP solution helps reduce a business's labor and operating costs. With it, businesses can better manage their time and entrepreneurial resources, eventually saving their money and seeing maximum ROI. It also allows them to consolidate their financial reporting and other costs, like administration.
Improved Process Automation
Since ERP helps create a seamless operational environment by integrating data from different departments (thanks to its centralized database), it provides an easy way to communicate and coordinate tasks between inter-dependent business units. For example, an optimized ERP could detect increased production volume from one assembly line and automatically notify the warehouse to make room for it, while also placing orders for additional raw materials. Payments to vendors, issuance of invoices, and other routine tasks could also be automated using ERP.
Enhanced Customer Service
The increased automation, which results in a quicker and more cost-effective service, increases customer satisfaction. Whatsmore, ERP systems usually tend to come with some sort of Customer Relationship Management (CRM) application, along with sales, financials, and other front-office functions. The CRM function of an ERP is extremely important, since the main way a business stays competitive and "in the game" is obtaining returning customers – which results in profitability.
For instance, sales and customer service department employees can communicate with customers better and improve relationships with them through faster, more accurate access to customers' information and history that an ERP system provides. Optimized ERP systems can also be deployed to schedule periodic customer follow-ups, gain insights on service capabilities, and also track underperforming suppliers and vendors.
---
Looking for more? Download our ERP buyers guide for free and compare the top-24 products available on the market with full page vendor profiles, including key capabilities, an overview of the ERP software market, questions to ask before purchasing, and our bottom-line analysis. It's the perfect resource for anyone looking to find right ERP for their business.
And don't forget to follow us on Twitter, Facebook and LinkedIn for all the latest in the ERP space!

Latest posts by Elizabeth Quirk
(see all)