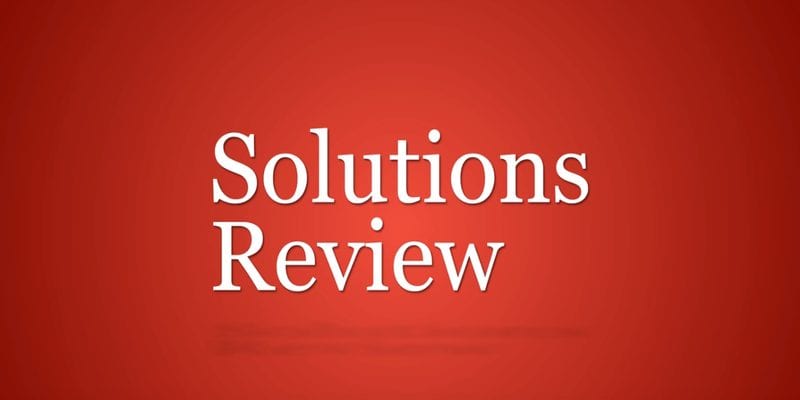 The editors of Solutions Review work to research ERP on a constant basis. We compile technology research papers and reports, product updates, and capability trends. Then, we compile it into best practices articles posted every week. This means that every week we're pumping out tons of ERP news and best practices; sorting through all of them could be feel quite daunting to an IT-decision maker pressed for time. Thus, we've compiled some of our best ERP articles and best practices to simplify the research process.
Top 15 Free and Open Source ERP Solutions
Searching for ERP software can be a daunting (and expensive) process, one that requires long hours of research and deep pockets. The most popular ERP systems often provide more than what's necessary for non-enterprise organizations, with advanced functionality relevant to only the most technically savvy users. Thankfully, there are a number of free and open source ERP solutions out there. Some of these solutions are offered by vendors looking to eventually sell you on their enterprise product, and others are maintained and operated by a community of developers looking to democratize ERP. In this article we will examine free and open source ERP software, first by providing a brief overview of what to expect and also with short blurbs about each of the currently available options in the space.
---
Top Books on Enterprise Resource Planning
Here at Solutions Review, we understand that it can be difficult looking an ERP system for your business. With endless online articles and videos directing you every which way, it helps to take it back to basics and just open up a book. We've looked through the numerous ERP books available out there and collected the most relevant and well reviewed books on the market. Find a nice, comfy armchair, grab your reading glasses, and read up! Here are the top books on Enterprise Resource Planning.
---
The Top 8 Benefits of Having an ERP System
G2Crowd defines Enterprise Resource Planning (ERP) systems as integrated systems that manage all aspects of a business; aligning financial management, human resources, supply chain management, and manufacturing with the core function of accounting. ERP systems are used to provide transparency into the entire business process by tracking all aspects of production, financials, and materials. These expansive systems act as a central hub for end-to-end workflow and data. ERP systems tie together and define a plethora of these business processes, and enable the flow of data between them. By collecting an organization's shared transactional data from multiple sources, ERP systems eliminate data duplication and provide data integrity with a "single source of truth." Today, ERP systems are critical for managing thousands of businesses of all sizes and in all industries.
---
Six Vendors Nominated for the 2019 ERP Data Quadrant Awards from SoftwareReviews
SoftwareReviews, a division of world-class research and advisory firm Info-Tech Research Group Inc., has published its 2019 Enterprise Resource Management (ERP) Data Quadrant Awards, naming six gold medalists in the space. The Data Quadrant is based entirely on real user feedback and provides unprecedented levels of insights into data points per product within the category, making it the most comprehensive enterprise software review and assessment in the market today. SoftwareReviews Data Quadrant Awards recognize outstanding vendors in the technology marketplace as evaluated by their users annually. Top vendors in a software category are eligible to receive Data Quadrant gold medals, provided their scores meet the threshold for sufficiently high user satisfaction across four areas of evaluation: vendor capabilities, product features, likeliness to recommend, and vendor experience. Full vendor evaluations are available in SoftwareReviews' in-depth software evaluation reports.
---
7 Ways to Improve ERP With Artificial Intelligence & Machine Learning
Machine learning and artificial intelligence (AI) have the potential to reshape the world as we know it. Due to the exponential advancement in these areas, the world ten years from now could be nearly unrecognizable compared to now. One of the significant impacts with AI and machine learning has been the possible improvements to ERP software. In this light, we spoke with Wendy Dessler, who helps businesses find their audience online through outreach, partnerships, and networking. Below, she's provided us with some effective ways to improve ERP with AI and machine learning.
---
The Top ERP Consulting Firms to Consider for Your Next ERP Project
Businesses are often times challenged with certain restrictions that keep them from moving forward, such as the duplication of processes with disparate systems, the inability to support a mobile workforce, scrambling to keep track of resources, departments within the organization working in silos, and so forth. Implementing an Enterprise Resource Planning (ERP) system delivers key benefits to assist in overcoming these obstacles. However, as ERP systems are extensive business management tools, sometimes they can be difficult to implement or understand. That's where ERP consulting firms come in handy, and that's why we've provided you with the top ERP consulting firms to consider for your next ERP project.
---
The Top 24 Leading ERP Vendors to Watch in 2020
Who are some of the top ERP vendors to keep an eye on in 2020? As 2019 comes to a close, the editors here at Solutions Review are focusing on what lies ahead. The marketplace for ERP platforms is maturing everyday, getting more and more crowded with excellent software tools for a variety of use cases, verticals, deployment methods and budgets. Traditional ERP providers continue to offer Supply Chain Management (SCM) and Customer Relationship Management (CRM) capabilities that have remained staples to the market since widespread adoption of ERP software began more than a decade ago. However, disruptive newcomers and new customer trends are bringing new technologies to the table, so that organizations can take full advantage of data.
---
Looking for more? Download our Enterprise Resource Planning Buyers Guide for free to compare the top-24 products available on the market with full page vendor profiles, key capabilities, an ERP software market overview, our bottom-line analysis, and questions for prospective buyers.
And don't forget to follow us on Twitter, Facebook and LinkedIn for all the latest in the ERP space!
Latest posts by Anna Birna Turner
(see all)