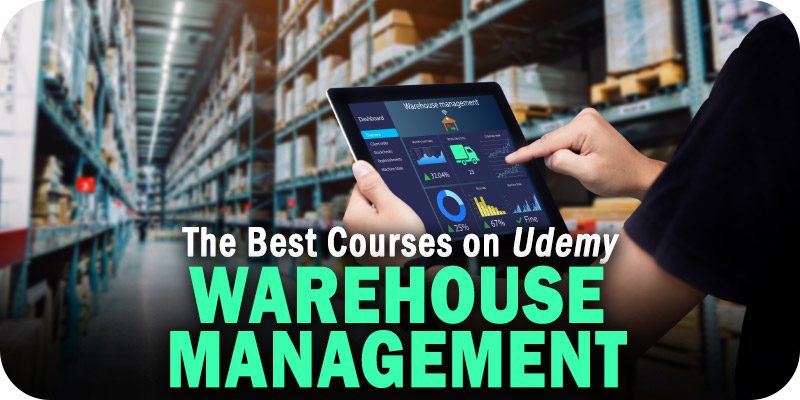 The editors at Solutions Review have compiled this list to spotlight some of the best warehouse management courses that industry professionals of all experience levels should consider taking. Solutions Review participates in affiliate programs and may make a small commission from products purchased through this resource.
Warehouse management systems (WMS) help businesses monitor warehouse activity, track inventory, adjust processes, sort products, and achieve more accurate visibility into their warehouse operations. These solutions are often associated with manufacturing, distribution, and supply chain software and can function independently or as a complementary platform to expand a company's management capabilities. However, like any technology solution, selecting, implementing, and using a warehouse management system involves a learning curve.
With that in mind, the Solutions Review editors have compiled a list of warehouse management courses to help professionals continue to develop their existing WMS skills and knowledge or prepare themselves with the qualifications companies are looking for in their employees. You can click on the GO TO TRAINING link to learn more about each course and register.
The Top Warehouse Management Courses Available on Udemy
---
OUR TAKE: Learn how to manage storage, minimize costs, improve process efficiencies, and maximize value with this six-hour introductory course to warehouse management methodologies and best practices.
Description: With this training course, aspiring warehouse management professionals can expand or fine-tune their skills with six hours of on-demand video material. Topics covered include basic warehousing concepts, stock management, order picking methods, handling equipment, space calculations, warehouse costs, performance management, outsourcing, and other warehouse management tools. Upon completion, learners should have the insights they need to increase their warehouse procedures' productivity, efficiency, accuracy, and overall quality.
GO TO COURSE
---
OUR TAKE: Are you looking to improve your familiarity with SAP S/4HANA's extended warehouse management functionalities? This three-hour introductory course will get you started.
Description: Developed with SAP users and consultants in mind, this training course will introduce its students to SAP S/4HANA's Extended Warehouse Management (EWM) capabilities, demonstrate how to use the module, and explain the difference between EWM and WM. The course also covers warehouse structures, supply chain units, transactional data, internal warehouse processes, documentation, inbound processing, and outbound processing.
GO TO COURSE
---
OUR TAKE: This bestselling course will help SAP users learn more about the Material Management (MM), Production Planning, Quality Management (QM), and Warehouse Management (WM) modules available in SAP's product suite.
Description: With five hours of on-demand video content and over a dozen downloadable resources, this introductory course will help newcomers to the SAP platform learn about its warehouse management capabilities. Topics covered include warehouse functions, stock movements, inventory management, receipt processes, picking strategies, putaway strategies, stock transfer, integration with other SAP modules, storage unit management, and more. The course is best suited for warehouse managers and SAP users who interact with its MM, WM, or other associated modules.
GO TO COURSE
---
OUR TAKE: Geared toward professionals with some warehouse or supply chain management experience, this brief training program will introduce you to more advanced warehouse management strategies, leadership tips, and industry best practices.
Description: At one hour long, this training course can offer active warehouse management or supply chain professionals a quick entryway to higher-level strategies and insights. Students will learn about best warehouse strategies, flexibility, and scalability practices. Alongside the video material, the course also includes a case study and quiz to help its learners sharpen their skills even further.
GO TO COURSE
---
OUR TAKE: This popular course is designed for anyone looking to learn about warehouse management and covers fundamental concepts around logistics, warehousing, supply chain, and inventory management.
Description: Across this course's four hours of video lectures and demonstrations, learners will be introduced to concepts like specialized warehousing, picking strategies, storage equipment, order-picking methods, warehouse management system functionalities, equipment handling, warehouse outsourcing, performance management, and inventory classification. The popular course was updated in April 2022 to reflect the industry's latest trends and best practices.
GO TO COURSE
---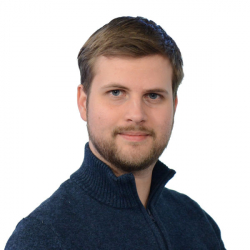 Latest posts by William Jepma
(see all)