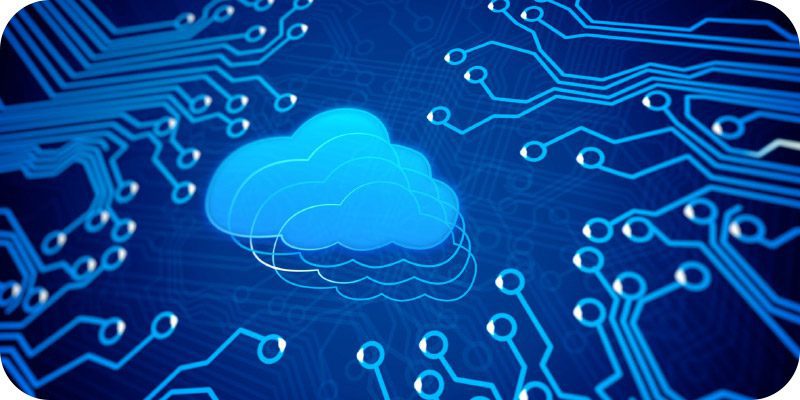 When it comes to Enterprise Resource Planning (ERP) software, there are three main deployment (or host) options: on-premise, in the cloud, or both (hybrid). The differences between cloud ERP and on-prem ERP are pretty obvious.
On-premise ERP systems are, well, on site, meaning an IT department handles the implementation process and any upgrades/maintenance to the system, which can be costly. What's intriguing about Cloud ERP software is that it is not required to be handled by an IT department. Instead, cloud ERP is controlled by a third-party and is way more accessible via mobile devices and tablets.
As a manufacturer, ERP software has a plethora of benefits. Starting with real-time, streaming data and ending with flexibility and cost reductions. As more and more companies switch to cloud ERP systems, manufacturers are catching up and realizing why cloud ERP is becoming the next best thing.
Too Expensive
Expensive ERP implementations can stop anyone from investing, as the initial prices can be overwhelming to even look at. The first cost is usually the hardware purchases to accommodate the new ERP system. Then comes the software licenses and the hours of designing an on-prem infrastructure by the IT department, which may be broken down again when something goes wrong.
By choosing a cloud ERP model, however, manufacturing companies have the option to pay by service and/or by user. This subscription feature allows the business to save money by having no additional servers to order, no expensive licenses to maintain and no complex web of networking that will keep IT preoccupied for weeks. Everything an ERP does remains in the hands of the cloud ERP software vendor.
Implementation Takes Too Long
All software implementations take time, and anyone familiar with this can tell you that if the initial costs don't get to you first, the long setup process itself may take a toll on your patience. When manufacturers account for insufficiencies in their operations because of interrupted collaboration or unforeseen downtime, these days spent getting started will seem to drag on forever.
A cloud ERP vendor can give manufacturing companies the assistance and support they need from their implementation team. This allows for automated setup and customization processes that the manufacturing company doesn't have to worry about doing. In this way, ERP users can take advantage of the new system as soon as possible without any threat of prolonging the implementation period.
Not Knowing Enough About the New Solution
As scary as it sounds, change shouldn't ward off manufacturers from implementing a new solution. In fact, they should rise to every challenge and adapt their business as the market evolves. When a company has spent so much time, money and energy on developing an already existing robust ERP system, however, it seems almost insensitive to expect more out of it or ask of it something completely different that what it was originally designed to do.
Changes like these are what manufacturers should expect. By implementing a cloud ERP system, the new cloud solution can integrate seamlessly into the greater cloud-based system. Users can select from any of their other cloud-friendly third party or advanced planning applications without fear of incompatibility with cloud ERP software.
---
Looking for more? Download our ERP Buyer's Guide for free to compare the top 24 ERP software vendors head to head! The guide also includes 4 key capabilities to consider while selecting a new ERP solution and 10 questions to ask yourself and the software vendor before purchasing.
And don't forget to follow us on Twitter, Facebook and LinkedIn for all the latest in the ERP space!

Latest posts by Elizabeth Quirk
(see all)