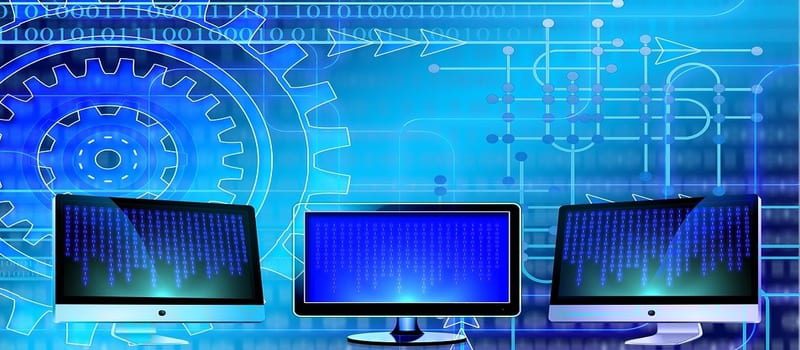 With cloud deployment continuing to take off, the days of on-premise software seems like history. Gartner predicts the worldwide public cloud services market will grow 18 percent this year alone, with no signs of stopping. This could easily be because businesses are starting to understand the added value that Software-as-a-Service (SaaS) bring to business workflows as far as day-to-day business activity in today's rapidly changing environment.
In an attempt to bring you the best content with the ERP tech space, Solutions Review editors have searched the web far and wide for insights that can have real impact and help you to move the needle. A recent article from Forbes titled, "Five Tops for Transferring From a Legacy to a Cloud System," written by Mark Rhyman, the co-CEO and Chief Business Development Officer and Big Bang ERP, provides five tips for when that day comes.
We've read it, and have provided a brief summary of what Rhyman wrote focusing on the four most important tips. For the full article (which we suggest you check out) – it's available here.
Tip 1. Be careful when selecting a solution
With so many cloud-based ERP solutions on the market today, its important to be cautious when looking because it's not a one-size fits all approach. Choosing the right one is extremely important, and there are many business factors to consider before buying or implementing one. Choosing the wrong system could mean delayed upgrades, costly and unstable integrations, unplanned downtime, poor security, limited support and concerns with working with a third party.
Tip 2. Beware of the"fake cloud"
NetSuite explains, "True cloud vendors design their solutions from the ground up. They code their software to perform better as a fully hosted solution and build talent and expertise around hosting, maintaining, and managing the software across hundreds of servers and across multiple levels of data redundancy in their own multi-tenant cloud environments."
According to Rhyman, "fake cloud" vendors typically do not host, manage, or maintain the business solutions. Instead, they turn responsibility over a service provider.
Tip 3. Train your employees
Keep your team informed and engaged with the new ERP system. Kick off the new system with training sessions so you can avoid user issues in the future. Assuring your staff that they will be properly training for the challenges ahead and that there will be a support system in place can go a long way.
Tip 4. Carefully plan your deployment
"I've seen several business owners who were not able to establish proper cut-off dates, even though the system was ready to go live. There were multiple internal push backs out of the fear of going live," Rhyman said.
The idea of getting the deployment method perfect the first time is a total misconception. It's okay if you have to try a few times until you get it right. We all know, practice makes perfect! Having a plan for deployment ahead of time will help your organization to avoid any systematic errors in the future.
---
Looking for more information about ERP systems? Download our free buyers guide, where you can find the top ERP software vendors, snippets about their highest ranking ERP solutions and products, plus the top 10 questions and tips to ask yourself and software vendor before purchasing!
And don't forget to follow us on Twitter, Facebook and LinkedIn for all the latest in the ERP space!

Latest posts by Elizabeth Quirk
(see all)