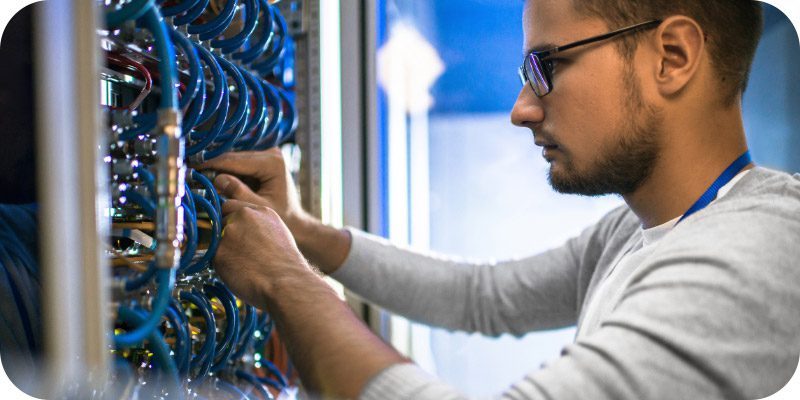 Enterprise Resource Planning (ERP) systems are crucial for managing, enhancing and streamlining important business processes. If you find your company's current ERP system isn't up to date with all the new technology innovations, like mobile capabilities or lack of security patches, it may be time to replace your current ERP to a newer system better designed to meet the challenges of manufacturing in the 21st century.
While many business leaders complain that there's not enough time to switch, I've got a tip for you: there's never a good time to switch! You'll always find some inconvenience keeping you from doing so. Keeping an outdated ERP system in use has a number of downsides, including hindered performance and restricted financial growth.
For those of you who need a bit of a lesson on when to replace out your old system, here are the top three signs telling you it's time.
1. Your ERP Architecture Lacks Adaptability and Agility
Your ERP system needs to be adaptable in order for you to keep pace with changes in your industry. Keeping up to these changes is critical if you wish to see your business continue to grow and succeed. If your ERP system doesn't include the functionalities that are powerful enough to work in other segments (and with other applications) of your business, as well and allow you to scale up or down, it's time to replace it with a newer, more adjustable and integratable system. When your system lacks adaptability you should look out for a few warning signs, such as: lack of ability to meet regulations, diversify your business, or expand into new territories.
2. No Access to Real-Time Information or Mobile Features
Digging through your data for up-to-date information is tedious and time consuming. This process can impair problem capacity and slow down critical decision-making. With all the Business Intelligence capabilities available in data driven environments, it will be critical to add the value of interpretation and curation to that data. In real-time, you should be able to determine which business processes are working, and which one's aren't making the cut.
Having mobility features in order to access the real-time data is important too, with BYOD (Bring-Your-Own-Device) culture increasing and making its way into the workforce environment – it's a good time to capitalize on this. Allowing your employee to have access to real-time information from anywhere, at any time at the touch of their fingertips will help the organization grow even more. If your current ERP system doesn't have mobility features, it's time to switch to one that does.
3. You're Unable to Embrace and Capitalize on Industry and Technological Changes
Enterprise technology is changing at rapid speeds, everyday, leaving industries in a bit of an awkward period of change that will only accelerate over the next few years. For any organization to be able to embrace these technological advances, you need to able to control change while limiting disruption. If your ERP system doesn't integrate or utilize the latest technology, you'll find the newest technology more disruptive than helpful. If you find that your business is struggling to remain competitive, you may need to invest in a new ERP system.
---
Looking for more? Download our ERP Buyer's Guide for free to compare the top 24 ERP software vendors head to head! The guide also includes 4 key capabilities to consider while selecting a new ERP solution and 10 questions to ask yourself and the software vendor before purchasing.
And don't forget to follow us on Twitter, Facebook and LinkedIn for all the latest in the ERP space!

Latest posts by Elizabeth Quirk
(see all)