Top 9 ERP Vendors by Market Share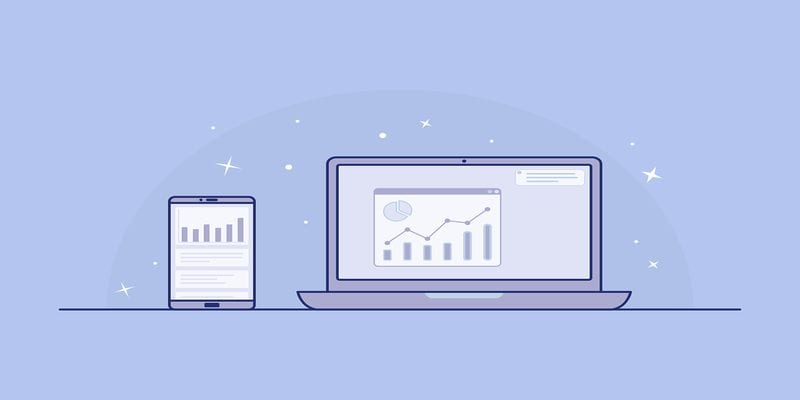 The editors at Solutions Review have compiled this list of the top 9 ERP vendors by market share. Solution providers are listed in alphabetical order.
When considering which enterprise resource planning software is best for your business, it is wise to review the top ERP vendors by market share available today. Market share is essentially what it sounds like: the portion of the market, in this case, enterprise resource planning, that is controlled by a vendor. Knowing a vendor's market share is a key incentive for many companies to look further into working with them.
The top ERP vendors by market share are known throughout the industry. This is generally due to a combination of popularity, dependability, and accessibility with their clients. So, the question becomes, who are the top ERP vendors based on this? We have compiled a list of vendors that stand above the rest in these categories. All of these vendors are leaders in today's ever-changing market, with a diverse range of outlooks and specifications that can help your company make the right choice.

Widget not in any sidebars

---
 Epicor Software Corporation
offers industry-specific business software designed around the demands of manufacturing, distribution, retail, and service organizations. With more than 45 years of experience, Epicor Software provides unique solutions for unique business processes and operational requirements both cloud-based and premises-based. Epicor ERP is a global resource planning platform that ensures the choice, flexibility, and agility to promote growth and opportunity. It provides a solution for integration, implementation, and expansion.
---
ERP Gold offers a full-stack intelligent ERP solution that merges major business operations into a single platform. Tasks like marketing, lead generation, CRM, inventory, purchases, payroll, and project management to accounting are all now under this service in combination. ERP Gold's cloud-based system offers a secure SSL connection for easy, encrypted access internationally. It is mostly focused on the marketing, sales and client relationship side of the business. This ensures there are no missed opportunities. With ERP Gold, companies are able to integrate third-party APIs so all solutions can collaborate and co-integrate.
---
IFS
develops and delivers ERP software for customers internationally who manufacture and distribute goods, maintain assets and manage service-focused operations. IFS's products are user-friendly, modular in their design, and flexible. IFS Applications business software provides substantial ERP functionality, including CRM, SCM, PLM, EOI, enterprise asset management, and MRO capabilities. IFS ERP enables functionality for Enterprise Project Management, Enterprise Asset Management, and Service Management. It can be configured for a plethora of industries and excels in demanding settings.
---
Infor's
business applications are specialized by industry and built for the cloud. This gives you everything you need to run your day-to-day operations, as well as expand your business for the long-term. Whether you need to optimize vital back-office functions like HR and financials, initiate your customer experience, or drive digital transformation, Infor solutions have you covered. Over 90,000 organizations worldwide depend on Infor to help overcome market disruptions and achieve business-wide digital transformation.
---
Microsoft
provides ERP software to businesses of all sizes through its Dynamics 365 platform. This consists of six separate products: Microsoft AX, GP, SL, NAV, CRM, and RMS. The Microsoft Dynamics portfolio began in 2001 with the acquisition of Great Plains Software and Soloman. In 2002, this followed with the acquisition of Navision and Axapta. Together, these four technologies make up the Microsoft Business Solutions Group (MBS), a massive supplier of ERP solutions. Dynamics GP, NAV, and SL work best for small and medium companies. Dynamics AX suits larger organizations best.
---
Oracle NetSuite offers leading cloud-based ERP solutions designed for small, medium-sized and large companies alike. It covers advanced financials to supply chain management to billing and more. NetSuite and Oracle ERP solutions give companies the tools they need to maintain growth and drive innovation. Industries such as Financial Services, Healthcare, Higher Ed, Manufacturing, and Retail find use in it. Oracle NetSuite ERP provides a solution for a wide range of industries.
---
QAD offers a flexible ERP solution for the same small business manufacturing companies that it targeted when they debuted in 1979.  Its ERP software is best for those that have six or more users accessing the system. QAD Cloud ERP offers users around-the-clock and around-the-world support in all major languages. QAD Cloud ERP delivers excellent accessibility and performance with the security demanded by a mission-critical application, including support for GPDR.
---
SAP provides businesses with its SAP S/4HANA next generation ERP software, which provides powerful functionality across a number of industries such as manufacturing, services, retail, wholesale distribution, and more. Within S/4HANA, it offers applications covering customer relationship management, financials, human capital management, and product lifecycle management. The software mostly caters to small to medium-sized businesses. Typically, these businesses are those with up to one hundred employees and less than $75 million in annual revenue.
---
Workday provides cloud-based ERP software for both medium businesses and large enterprises in all kinds of industries, such as: Communications, Energy and Resources, Life Sciences, Hospitality, Insurance, Manufacturing, Retail, Nonprofit and more. Workday delivers user and administrative tools throughout financials, HR, planning, talent, payroll, analytics, and more from a single system. It also offers a module for educational institutions. This includes recruiting and admissions, curriculum management, records, advising and financial aid tracking.'
---
Looking for more? Download our Enterprise Resource Planning Buyers Guide for free to compare the top-24 products available on the market with full page vendor profiles, key capabilities, an ERP software market overview, our bottom-line analysis, and questions for prospective buyers.
And don't forget to follow us on Twitter, Facebook and LinkedIn for all the latest in the ERP space!
[hr style="single"]