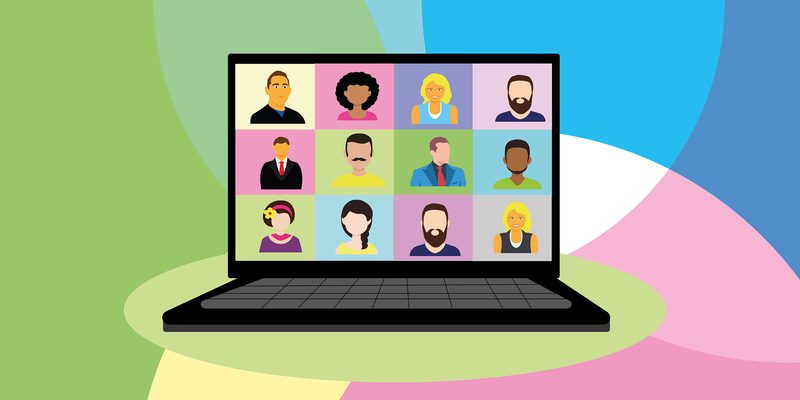 There is a tremendous amount of great ERP events and conferences coming up for this year, but sometimes the small things in life like plane tickets, hotel bookings, and other expenses keep us from attending them. The great thing about modern technology is that in many cases, you can attend webinars and online conferences straight from your laptop. Check out these top 5 webinars and remember to keep your calendars open!
---
Scheduled Webinars
How to Select ERP Without Losing Your Mind (Or Your Job)
When? March 7, 11:00 am
 This webinar is hosted by Synergy Resources.
There are over 1,000 manufacturing systems in North America and yet The Wall Street Journal stated that "73.8 % of all manufacturers are dissatisfied with their current ERP systems."
What will this webinar teach you?
Maybe the Legacy selection process is flawed?
There should only be one underlying goal; to ensure your company is successful with the new system.
A fresh common sense approach to selecting ERP systems.
This webinar is also available on March 9th, April 18th, April 20th, and June 6th.
---
Live Webinar: 2017 Budget Planning with Adaptive Insights
August 16, 2016 @ 11:30 am – 12:15 pm
"Please join us on Tuesday, August 16 for an informative webinar to learn how Adaptive Insights can help you plan for your 2017 budget cycle. Attend our webinar and get prepared for your 2017 budget cycle, learn best practices for budget management processes, cut your cycle time and improve the planning process."
---
Genius Manufacturing ERP Features for Pressure Vessel Manufacturers & Process Equipment
When? February 8, 1:00 pm EST
This free webinar will demonstrate how the newest available features in Genius Manufacturing ERP software are designed to streamline the manufacturing process for pressure vessel manufacturers and Process Equipment Manufacturers. To be competitive and grow, you need a powerful and flexible software to implement efficient processes throughout your organization. In this 60 minute webinar, we'll conduct a demonstration of each new module of Genius Manufacturing ERP and show you how it provides:
• Industry-specific features covering quote-to-cash
• Full product lifecycle management
• Optimization across all operations from sales to supply chain, manufacturing, quality management, shipping and field service
---
The Rootstock ERP 101 Webinar Series
When? March 14
"At Rootstock, we have years of manufacturing domain expertise – possibly the most extensive collection of manufacturing expertise on the planet. And, we would like to spread the knowledge with this series of concise and insightful webinars on this topic. Register now to:
Understand the various components of a modern ERP.
Learn how the work performed by individuals affects other aspects of manufacturing, and how it all comes together.
How ERP done right can help you run your business better and lead to superior business outcomes."
---
Overview of Workwise ERP
When? February 16
Role-Based ERP is an innovation that allows the WorkWise ERP system to be assembled to the particular needs of each individual or role. Historically, ERP Systems are based on a module approach, in which everything is organized by module (MRP, Inventory, MES, General ledger, etc.). WorkWise ERP changes all this by assembling all the modules and screens necessary to fit a particular role/task. Configure any Role-Based WorkBench™ in our system to precisely fit the exact functions of each of your users, all from their own individual screen.
---
On Demand Webinars
Cloud ERP Myths vs. Realities
"Find out how you can get out of the "old ERP trap" and benefit from the advantages cloud ERP can offer. You'll leave this webinar empowered to make an informed decision about whether your business is ready for the cloud."
---
If actions and decisions inside a company are not aligned, processes are disrupted and competitive edge is lost. Today's ERP solutions offer automated workflow management tools that can help a business organize and drive all of its internal business processes. From supply chain management (purchasing & inventory) to production, sales and finance (AP and AR), automated workflows can help a business spot redundancies and bottlenecks, decrease errors and increase productivity.
---
Panorama Consulting Webinars
The analyst powerhouse provides you with a warehouse full of relevant webinars to Enterprise Resource Planning. What separates Panorama's host gives you webinars on any subject you can think of
---

Widget not in any sidebars


Latest posts by Elizabeth Quirk
(see all)