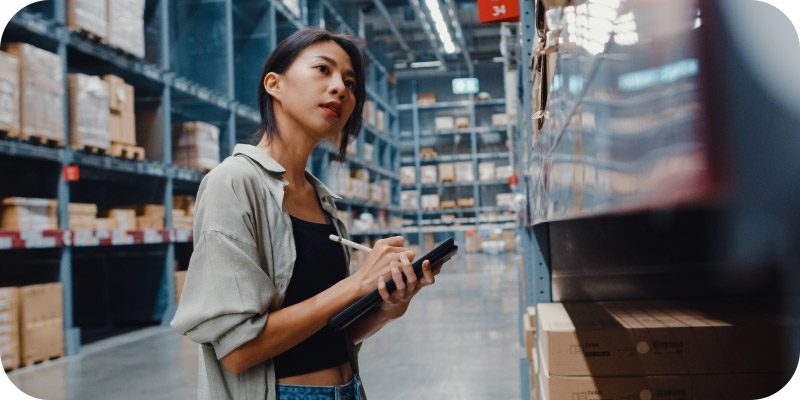 There are a number of invaluable benefits to manufacturers by having an Enterprise Resource Planning (ERP) system. ERP manufacturing software integrates and automates all areas of business (materials and inventory, production, operations and sales, accounting and finance, etc.) in a company so that every department relies on a single database. This information hub delivers accurate, real-time data that is crucial to the manufacturing company. It also allows manufacturers to proactively manage operations, prevent disruptions, and help users make better decisions in a shorter amount of time.
With so many options available today, we at Solutions Review have researched for the six best possible vendors for ERP manufacturing.
---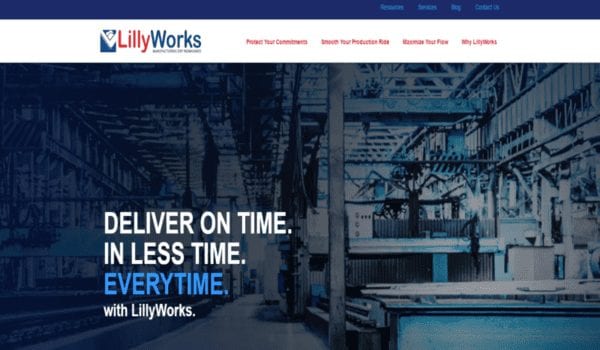 Lillyworks, a leading provider of ERP software for manufacturing companies, offers the latest in web-based Manufacturing ERP software technology designed specifically for small and mid-sized manufacturers. It provides manufacturers the benefit of reduced total cost of ownership, fast and secure access from anywhere in your business or on the web, and with the freedom on an annual commitment model. The vendor offers SaaS delivery from the cloud and has revolutionized production planning and execution to simplify managing your workflow and resources. Their latest product, Protected Flow Manufacturing, protects due dates and maximizes flow by giving a clear task list that automatically adjusts to real-time changes and gives reliable predictions of potential dangers and suggested actions.
---
           SAP                            
SAP SE, the German multinational giant, is a leading provider of enterprise software to manage business operations customer relations. SAP Business ByDesign, is a simple and complete manufacturing ERP solution that supplies seamless real-time data and makes more informed decisions thanks to easy data access and integration across all manufacturing functions. From accounting and Customer Relationship Management (CRM) to project management, SAP Business ByDesign allows manufacturers to run an end-to-end solution on one secure cloud suite.
---
"IQMS means manufacturing. It's not just our tagline, it's who we are. Born on the shop floor, our manufacturing ERP software is tailored specifically for the manufacturing environment. We understand manufacturing challenges and deliver quality  solutions that allow our customers to run their businesses better. Structured on accountability, the IQMS system combines manufacturing software, MES software and ERP software to improve every aspect of your business. Come experience the IQMS way."
---
Rootstock Software provides the breadth and depth of solutions that today's discrete manufacturers need to operate and grow their business. Whether a small growing operation, or a large organization with many sites and hundreds of users, Rootstock offers an ERP solution in the cloud for all sizes and types of discrete manufacturers and supports the manufacturing system requirements of Build to Order, Build to Stock and even Engineer to Order Manufacturers – whether standard cost or moving average cost and in both a single and multi plant environment.
---
    NETSUITE                
NetSuite offers a complete manufacturing ERP solution that benefits an entire company. No two businesses are the same, which makes NetSuite's cloud manufacturing software stand out. They provide the foundation manufacturing companies need to streamline critical business processes. By automating the entire product lifecycle management and quote-to-cash and plan-to-report processes, NetSuite's cloud ERP manufacturing software can help eliminate the use of error-prone spreadsheets, improve order processing efficiency, reduce IT support and resource costs and more.  NetSuite OneWorld helps manufacturing companies streamline operations and provides real-time visibility at the local, regional and corporate levels.
---
                   SAGE
Sage, a leading business process management software provider, offers business solutions that provide exceptional financial, supply chain, and manufacturing operations management. With flexible and scalable business management solutions, available on-premise or in the cloud, Sage ERP Manufacturing can help address your company's specific challenges to run the manufacturing business more efficiently. Over the past 30 years, Sage has helped a variety of manufacturing companies grow their business with comprehensive ERP solutions. Some solutions that are involved with Sage's ERP Manufacturing are: finance and accounting, supply chain warehouse and inventory, operations, and customer service, just to name a few.
---

Latest posts by Elizabeth Quirk
(see all)