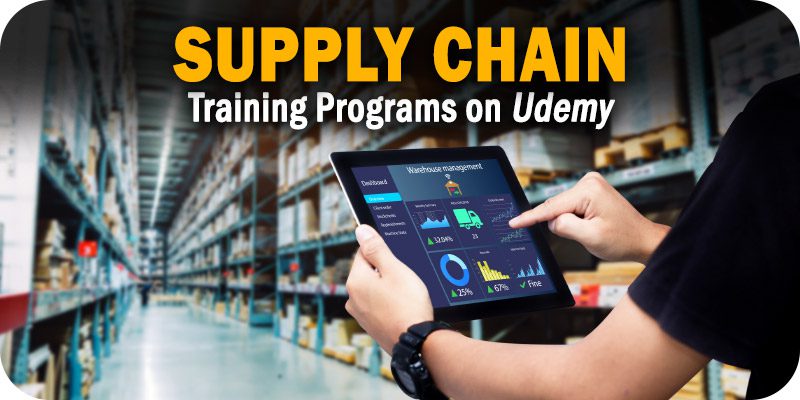 The editors at Solutions Review have compiled this list to spotlight some of the best supply chain training programs for managers, strategists, analysts, and professionals of all experience levels should consider taking on the Udemy learning platform. Solutions Review participates in affiliate programs and may make a small commission from products purchased through this resource.
Supply chain management and planning are complex, essential processes requiring various skills and experience in multiple fields. While plenty of technologies help—like supply chain management ERP systems and supply chain planning (SCP) software—nothing can replace the value of well-earned expertise. With the supply chain training programs listed below, professionals of all experience levels can continue to develop existing skills and knowledge or prepare themselves with the qualifications needed to succeed in an evolving industry.
These courses are geared toward people looking to expand, fine-tune, or kickstart their supply chain planning and management knowledge across platforms and industries. You can click the GO TO TRAINING link to learn more about each course and register.
The Top Supply Chain Training Programs on Udemy
---
OUR TAKE: Included as part of the Udemy for Business collection, this 3-hour training course uses a mixture of lectures,  examples, and exercises to equip you with the building blocks you need to begin your supply chain expertise.
Description: This course is described as a "starting point" in the supply chain and manufacturing field and is taught by John Mandic, who has nearly thirty years of experience in various engineering, manufacturing, customer relationship management, and supply chain roles. With three hours of video and fifteen downloadable resources, students who enroll in Mandic's class will learn about foundational supply chain topics like master scheduling, S&OP, production activity control, materials management, demand planning, inventory, manufacturing planning, and more.
GO TO COURSE
---
OUR TAKE: If you're an active (or aspiring) supply chain manager or professional, this course can help you fine-tune your industry expertise and make it easier for you and your team to stay agile in a changing industry.
Description: With three hours of lecture material, over a dozen downloadable training resources, and two practice tests, marketers who enroll in this bestselling course can begin to master their business and supply chain operation management skills. Subjects covered in the program include demand forecasting, value stream mapping, stakeholder relationships, demand management, the bullwhip effect, KPIs, supply chain performance measurement, inventory management, and sales and operations planning (S&OP).
GO TO COURSE
---
OUR TAKE: This higher-level course is designed for supply chain managers, analysts, and consultants looking to analyze a supply chain and identify new, innovative ways to improve it.
Description: Using a combination of video lectures, practical case studies, and almost fifty downloadable resources, this course will help supply chain professionals optimize or learn the skills they need to manage and optimize supply chains across industries. According to instructor Asen Gyczew, the primary things students should learn from the course are understanding supply chain activities, finding savings in supply chain management, calculating those potential savings in Excel, and optimizing a supply chain to boost productivity and quality.
GO TO COURSE
---
OUR TAKE: Learn what it means to create value, drive success, and improve the performance of a supply chain management system with this 90-minute course developed for business professionals and supply chain students.
Description: In under two hours, supply chain students and business professionals can expect to learn what it means to refine a supply chain strategy, define its structure, manage processes, and maintain performance. Specific topics covered include supply chain metrics, KPI models, risk management, supply chain planning, supplier/partner relations, cost control, and customer support. The only prerequisite is a basic understanding of supply chain terminology.
GO TO COURSE
---
OUR TAKE: Take your supply chain expertise beyond the basics with this intermediate-level program, which will help you practice the higher-level skills you need to receive proper certification.
Description: Supply chain professionals that enroll in this course will learn about MPC hierarchies, demand management, master scheduling tools, forecasting techniques, inventory metrics, material planning, supplier relationship management (SRM), material requirements planning, and supply chain management best practices. The course is a follow-up to Supply Chain Fundamentals: Understanding the Basics and is also taught by John Mandic.
GO TO COURSE
---
OUR TAKE: If you're looking for a shorter overview of supply chain operations and management, this course can be completed in under two hours and will teach you to identify important factors and trends in supply chains.
Description: Taught by Sorin Dumitrascu, who has taught over 250,000 students on the Udemy platform, this entry-level course covers the essential characteristics found in many supply chain strategies and prepares students to identify the criteria used when selecting a process, and introduces students to the key performance metrics used in supply chain management. While short in length, students will be tasked with completing all of the course's video lessons alongside various quizzes, exercises, written documents, and a small course project.
GO TO COURSE
---
OUR TAKE: Learn the best tactics, techniques, and tools you need to move an end-to-end global supply chain into the future with this comprehensive, 30-hour training course.
Description: Featuring over thirty hours of on-demand video lectures and nearly 70 downloadable resources, this highly-rated course will teach students about the intersection between supply chain and logistics operations. Upon completion, students will have developed a practical skillset to help them create, launch, and manage the many activities involved in the global supply chain. Other topics include supply chain integrations, procurement, inventory management, logistics strategies, controlling the flow of materials, and insights into transportation, capacity, and warehouse management strategies.
GO TO COURSE
---
OUR TAKE: Developed specifically for supply chain professionals that use or want to use the SAP platform, this course will introduce you to multiple SAP products, tools, and best practices relevant to supply chain logistics.
Description: Taught by Abdul Maulud, an SAP Solution Architect with over 15 years of experience in the logistics and supply chain management consulting market, this course is best suited for active and aspiring supply chain professionals looking to deepen their understanding of SAP's solutions. The course includes twenty hours of on-demand videos that cover SAP's Sales and Distribution (SD), Purchasing, Handling Unit Management, Material Management (MM),  Warehouse Management (WM), and Shipping (LE-TRE) functionalities.
GO TO COURSE
---
---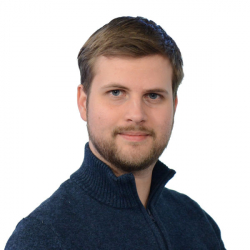 Latest posts by William Jepma
(see all)