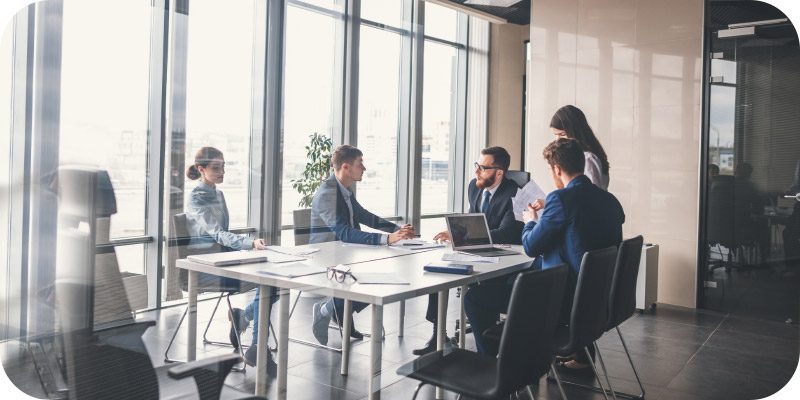 Enterprise Resource Planning (ERP) software has become very popular within recent years as more and more businesses implement it into their systems. The old model or "legacy" ERP solutions are slowly but surely being replaced by more modern ERP solutions, like cloud-based ERP or mobile solutions. In order to keep up with all the latest updates and developments in ERP technology, there are a couple of events that were recently announced that provide insights into this ERP space. Listed below are two ERP events coming up that we suggest you check out:
Boston Small Business Expo
RKL eSolutions, a Sage authorized partner and IT consulting firm, will be exhibiting at Boston Small Business Expo. This day long conference and trade show for small businesses brings together industry thought leaders and experts in a hands on environment that features more than 20 free business critical workshops and programs along with more than 100 interactive booths and brand exhibits.
More importantly, an in-depth look at today's ERP software options will be presented by Pat Anson, RKL eSolutions Regional Sales Manager. The presentation, Which ERP is Right for Your Business? will begin at 12:30 P.M. and end around 1:15 P.M. This presentation will cover features and functions of various ERP platforms, implementation options like cloud vs. on-premise, database and configuration considerations, costs and more!
When: Thursday, April 13th, 2017.
Where: Hynes Convention Center, Boston, MA.
Click here for more information!
VAI Analyst Day
VAI, a leading independent mid-market ERP software developer, will be hosting Analyst Day. This event will feature executives to provide customer feedback on the ERP and business operations trends for industry analysts and experts. This event will explore how the latest technology solutions are driving mid-market growth, as well as what's next for the ERP industry in the future; Exploring the ERP Landscape in 2017. VAI will also reveal the results of its 2017 customer survey, which includes business outlook, technology drivers, challenges and more!
When: Thursday, April 6th, 2017.
Where: Gansevoort Meatpacking Hotel, 18 9th Ave, New York, NY.
Click here for more information!
Collaborate 2017
SmartERP Solutions Inc. announced it'll be showcasing their solutions and services at the Collaborate User Conference to brief Oracle power users and IT decision-makers on how they can utilize SmartERP's suite of solutions to achieve best-in-class performance. SmartERP will be presenting new/updated solutions and services from their suite of Oracle product offerings.
When: April 3rd-5th, 2017.
Where: Mandalay Bay Convention Center, Las Vegas, Nevada.
Click here for more information!
VISUAL Focus (VISUAL ERP)
VISUAL Focus is the premier customer conference focused on Infor VISUAL education and networking with peers. Infor Channel Partners VISUAL South, Synergy Resources and BizTech are teaming up to bring together the best VISUAL resources for content and presentations. During the three day convention, one-on-one consulting session and workshops will be offered to discuss all the latest in ERP.
When: May 21st-24th, 2017.
Where: The Marriott Downtown Louisville, Louisville, Kentucky.
Click here for more information!
Read more "Can't Miss" ERP Events to check out!
And don't forget to follow us on Twitter, Facebook and LinkedIn for all the latest in the ERP space!

Latest posts by Elizabeth Quirk
(see all)