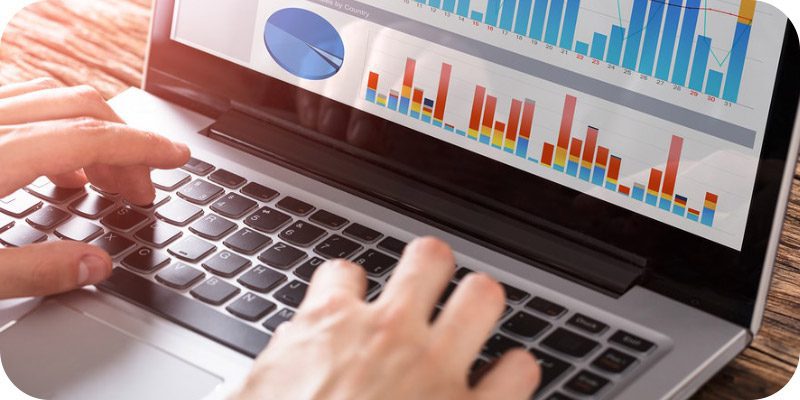 As organizations pursue business transformation, a high-value target ripe for innovation is the accounts payable operation. We spoke to Chris Preston, Chief Strategy Officer at Inspyrus, to learn more about best practices and opportunities in this area.
What role does the ERP system play in Accounts Payable (AP) and enterprise finance innovation?
The ERP system runs and drives the business and is the ultimate single source of truth and system of record for organizations. That's why Accounts Payable processes must be inextricably linked and interact with the ERP system. In addition, there is new movement within finance teams to embrace new innovative strategies, tools and technologies put finance at the center of the enterprise for value creation – creating new sources of cash and cost efficiencies that dramatically and fundamentally transform AP from a cost center to a profit center.
To capture these benefits, organizations have to be able to process invoices and payments quickly, via single, unified and uninterrupted process between the AP automation and ERP system—leveraging (not replicating) the data and business logic already inherent in the ERP system.  Today's ERP systems (including new cloud offerings) alone have consistently shown to lack the requisite processing velocity, functionality, integration and user experience that is needed. Likewise, we see the same gaps with the majority of AP solution offerings that suffer from the inherent lack of integration and interaction with the ERP system—that actually end up compounding the automation and efficiency gap.
What are common challenges with ERP?
Over the last decade, there has been a major push to further automate the AP lifecycle to improve processing times, increase accuracy, and lower costs. While ERP platforms are effective tools for managing core business functions and archiving critical data, they continue to lack the comprehensive and innovative capabilities essential to rapid invoice processing (i.e. receipt, review, coding and approval,), payments, dynamic discounts and making suppliers active members of the AP process. As a result, repetitive AP tasks and managing exceptions continue to be done in the ERP system relying on manual human intervention and "tribal knowledge", only resulting in elongated cycle times, processing & decisioning errors, increased costs and missed opportunities for cash returns.
How can you overcome these challenges?
The key is to leverage a best-of-breed automation solution that is specifically optimized for the AP function and the ERP system it is meant to support (versus just offering rudimentary capabilities to meet basic requirements as often seen with broad P2P platforms or simplistic embedded AP modules within the ERP system).  A best-of-breed solution on the other hand, enables direct integration in heterogeneous ERP landscapes – enabling staff to operate in one familiar interface but enjoy real-time, bi-directional data integration and process execution for all invoice data and processes, across multiple ERP systems – transparently, consistently and simultaneously.
The associated user experience and best practice workflows are actually managed outside the ERP system and are unaffected by changes to the ERP implementation (e.g., upgrade to a new version, etc.). Business and process continuity is maintained by keeping AP processing stable through the countless IT landscape changes a company can expect to undergo—including changes to ERP vendor itself. Tightly integrated accounts payable and ERP systems provide organizations with improved staff productivity, better control, enhanced visibility, and stronger working capital management — all while reducing processing costs.
How can Legacy AP solutions working with ERP systems damage a business?
Most "legacy" invoice automation systems' lack deep and real-time integration with the ERP system of record. The prevailing approach is to simply "pass the buck" over to the ERP system to identify and resolve downstream exceptions. Many vendors call this "integration"– where data is simply thrown over the fence to the ERP system, forcing manual exception processing work streams in the ERP system that are costly, time-consuming and error-prone.
The only way invoice automation can succeed is to fully integrating and interacting with the customer's ERP system (or systems) bi-directionally in real-time. This allows the elimination of exceptions as early as possible in the process — as opposed to passing the buck by sending over bad data for the ERP system to address. Resolving exceptions before invoices are vouchered in the ERP system eliminates unnecessary manual intervention, process latency, cost and complexity — delivering maximum automation for optimal results.
What does "multi-ERP" integration approach mean?
The number one challenge facing organizations who wish to transform AP operations into a shared service is the need to support multiple ERP systems from a single environment. Here, the predominant view is that before an AP shared service can be considered viable, the organization must first consolidate multiple ERP systems. This often immediately renders the shared service initiative to the organizational back burner or worse (becoming unattainable), when you consider the majority of ERP consolidation projects can take two to five years – or longer — to achieve.
In addition, traditional invoice automation solutions have fundamentally failed the integration game by offering only rudimentary data transfer mechanisms from disconnected systems to separate, dedicated ERP platforms. They also create operational inefficiencies by pushing all invoice exceptions to the ERP system to be resolved – all under the guise of being "integrated."  True Next-Gen AP automation solutions take a real-time "multi-ERP" integration approach, allowing companies to have a single invoice automation system that interacts with all ERP systems simultaneously from a single application.
---
Looking for more? Download our ERP buyers guide for free and compare the top-24 products available on the market with full page vendor profiles. The guide includes four key capabilities to look for in an ERP solution, plus five questions to ask yourself and five questions to ask the software provider before purchasing. It's the perfect resource for anyone looking to find right ERP for their business/organization.
And don't forget to follow us on Twitter, Facebook and LinkedIn for all the latest in the ERP space!

Latest posts by Elizabeth Quirk
(see all)