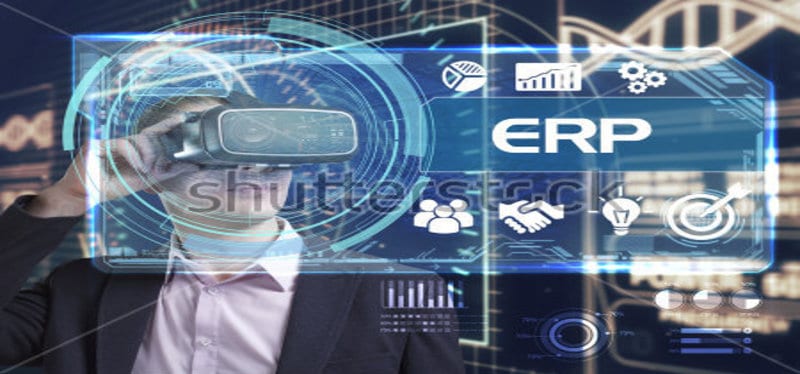 Over the years, Enterprise Resource Planning (ERP) software has changed a lot due to new, increasingly popular technologies and trends. ERP systems have had to adapt to modern technologies like the Internet of Things (IoT), Cloud, Artificial Intelligence (AI), Blockchain and Machine Learning.
When ERP's first came into play, they were used as massive, singular applications that worked exclusively for large enterprises. Over time however, ERP systems began to adopt to other business functions, adjusting itself to serve the modern workplace. Even now, ERP continuous to evolve, becoming much more flexible and available to not only large enterprises, but small and medium-sized businesses. So the question that everyone is eager to have answered is, What will the next-generation ERP look like?
In today's modern digital age, companies need to be able to make prompt, informed decisions about how to quickly adapt, make constant changes and implement new strategies. Furthermore, they need to be able to effectively manage performance and monitor what's working and what is not in order to re-assign resources to the best opportunities and returns.
Next-generation ERP systems will leverage some emerging technologies in order to keep up operational efficiency and business growth such as: AI, Machine Learning Automation, IoT and Blockchain. Trends, like evolving customer expectations and growing business competition, have also begun forcing businesses to pursue innovation and embrace digital transformation. As a result, today's systems of record will most likely be replaced by new systems of intelligence.
Intelligent ERP (iERP) systems are quickly becoming adopted as the new systems of the world. Generally speaking, iERP applications are defined as ERP suites that use machine learning and advanced data analytics built on a large, curated data set to forecast, track, learn, route, analyze, report, manage and predict these resources and business processes. What makes iERP systems stand apart are features such as assistive and conversational user experience (UX). These intelligent systems are capable of processes, analyzing and acting on massive volumes of data in real-time, using in-memory computing technologies.
iERP systems also enhance the technology value proposition by moving from record management to intelligent software systems that learn from exceptions and evolving business rules, empowering users to discover more actionable insights, predict and plan better for any particular outcome, and recommend next steps.
As ERP systems continue to evolve and adopt these modern technologies, blockchain technology will have the greatest impact – as it creates a single, trusted source of truth. According to Sarosh Khan, Associate Partner, Oracle ERP & SCM Cloud Leader, transactions recorded via blockchain are designed to be secure, trusted, immutable and completely transparent to all stakeholders worldwide.
These attributes help you streamline the expensive, inefficient processes currently found in your ERP environment with a new approach that can save time for all parties involved, lower costs throughout your business network and significantly reduce risk. In addition, blockchain helps you build trust with your business partners, which can streamline future transactions.
---
Looking for more? Download our ERP buyers guide for free and compare the top-24 products available on the market with full page vendor profiles. The guide includes four key capabilities to look for in an ERP solution, plus five questions to ask yourself and five questions to ask the software provider before purchasing. It's the perfect resource for anyone looking to find right ERP for their business/organization.
And don't forget to follow us on Twitter, Facebook and LinkedIn for all the latest in the ERP space!

Latest posts by Elizabeth Quirk
(see all)