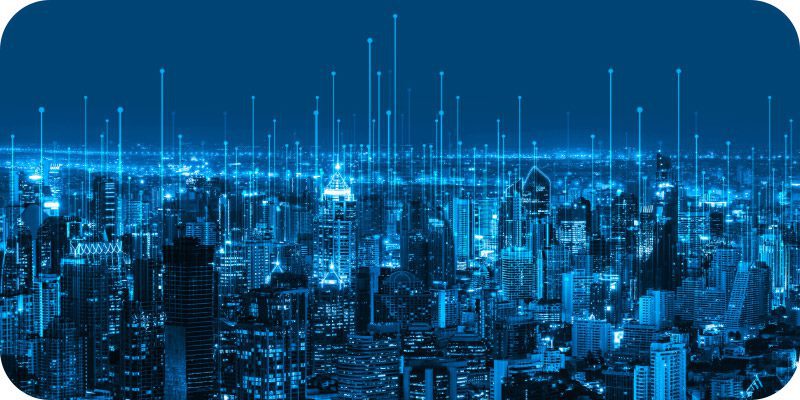 When you think of an Enterprise Resource Planning (ERP) system, you probably think cloud or on-premise. Did you know there is a third option? Yes, the hybrid deployment method exists and it means exactly as it sounds. Giving you the best of both worlds, a hybrid ERP solution allows you the ability to integrate cloud-based capabilities into your on-premise solutions.
What gets most customers here is the fact that a hybrid ERP can give you implementation costs that are much lower compared to an on-premise solution while giving you the significant advantages that come with a cloud-based ERP solution.
On-Premise vs. Cloud
On-premise ERP solutions have the pedigree and reliability that come with a long history of successful implementations. ERPs hosted on-premise ensure less vendor dependency too, so you can change different aspects of the system as needed. For small to medium-sized businesses, this could be an ideal solution due to the easy customization. While cloud solutions are great at integrating with third-party applications and systems, they aren't so good at providing flexibility when you have your own customized solutions.
Cloud technologies benefit from low capital costs, improved collaboration, and easy infrastructure upgrades. In many ways, on-premise solutions simply do not have the agility and responsiveness that many modern applications and cloud-based ERP solutions are able to provide. Many companies, however, still like the idea of their data being confined within the four walls of their own security and control.
Because cloud-based and hybrid ERP solutions are so easily available today, on-premise solutions are looking poor by comparison in terms of functionality and costs. While a core system of record type functionality can remain on-premise, a lot of the customization and differentiating functionality can be delivered from the cloud. This is where the promise of the hybrid ERP solution is reemphasized.
Read more about on-premise ERP systems vs. cloud ERP solutions.
Advantages of Hybrid ERP
Hybrid ERP solutions come with a realistic and contemporary idea that cloud-based solutions can be combined with very small, core, on-premise ERP solutions. These systems offer a smoother payment process in a more secure environment. Yes, believe it or not, the cloud is a much more safe and more secure place than on-premise. On-premise systems can be a known target for cyber-criminals, whereas the relative anonymity of a data center provides cover. They are also more flexible because they allow for loose coupling among modules, but keep in mind the costs of a hybrid ERP are intermediate between on-premise and cloud-based solutions.
Some industry sectors, such as business services, digital media, and professional services, may not have been served well by integrated, on-premise ERP solutions because they tend to focus on asset and product-centric industries. These industries can be better served by hybrid ERP solutions, and many have already moved a significant amount of ERP functionality to the cloud. Compared to strict cloud-based solutions, hybrid ERP can boast much less training costs.
Within the hybrid model, ERP and cloud users have improved visibility into everything happening within the system. The hybrid cloud also paves the way for mobile apps and/or capabilities, which have an entire set of benefits on their own.
Read more about the benefits of mobile ERP.
Otherwise Known as a Two-Tier ERP System
Hybrid ERP is also called a two-tier model where you have a combination of core on-premise ERP capabilities combined with cloud capabilities in areas such as collaboration, Customer Relationship Management (CRM), and sales. A hybrid ERP system is a multi-sourced, modular application environment for the modern, digital, networked enterprise characterized by:
Core building block of the entire digital enterprise platform
Act as the foundation for real-time reporting, analytics, and high-velocity transactions
Supports content-rich transactions
Maintains a consistent flow of data in order to enable sophisticated analytics based on a mix of internal and external data
---
Looking for more? Download our ERP buyers guide for free and compare the top-24 products available on the market with full page vendor profiles. The guide includes four key capabilities to look for in an ERP solution, plus five questions to ask yourself and five questions to ask the software provider before purchasing. It's the perfect resource for anyone looking for the right ERP for their business/organization.
And don't forget to follow us on Twitter, Facebook and LinkedIn for all the latest in the ERP space!

Latest posts by Elizabeth Quirk
(see all)