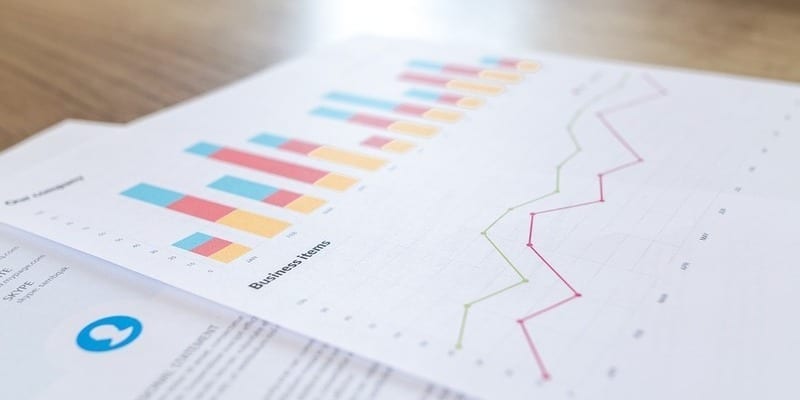 Why should you consider investing in ERP software? Well to start, ERP is a technology solution that businesses and manufacturers use to collect, store, manage, and communicate data across all functions of the enterprise – such as human resources, finance, distribution, procurement, and other company departments.
ERP systems tie together and define a plethora of these business processes, and enable the flow of data between them. By collecting an organization's shared transactional data from multiple sources, ERP systems eliminate data duplication and provide data integrity with a "single source of truth." Today, ERP systems are critical for managing thousands of businesses of all sizes and in all industries.
What does a modern ERP system do?
Order integration. With an ERP system, all the company orders are coordinated with one tool in a simple and efficient manner. There are no delays and bottlenecks.
Financial information integration. An ERP system gives different enterprise departments tools to handle their finances in one place. This way, there is no wasting time on adapting numbers.
HR information standardization. Many businesses face great challenges when it comes to handling employee personal information, time reporting, training, scheduling, certificating and so on. With an efficient ERP, all of these processes are integrated into the corresponding tool and can be handled easier and faster compared to traditional methods.
CRM tool utilization. With its help, companies can track customer interactions and get insights needed for studying customer behavior better.
Standardization and acceleration of manufacturing processes. With an ERP system, the main and supporting processes of manufacturing can be unified for the sake of cost reduction, productivity boost, and time-saving.
Procurement standardization. An ERP makes it easy to handle purchases across the company departments, analyze and track them.
Facilitation of government reporting. With ERP systems, different departments of the enterprise can send the needed reports to the government easier.
Accounting management. An effective modern ERP system integrates with the company's accounting system and helps businesses analyze their numbers better.
Why you should consider investing
While there's no all-up solution software for every business processes, ERP software is getting better and better at bringing all your business processes together to improve collaboration, help your company make data-driven decisions, and advance business productivity.
360-degree view of business operations
There's always a possibility that a customer may need to make a change in their order, and since you can never say no to a client, you have to improvise and figure out how to make the necessary changes AND make the original delivery date. Ventura mentions that with an ERP system, client changes won't be as stressful because of the 360 degree view into your business —  sales, customer service, planning, accounting, production, distribution, HR — they're all integrated and data is shared across all levels, all relevant departments are notified when the schedule or product changes.
Real-time analytics & data
One of the greatest benefits of ERP software is access to real-time analytics. This allows companies to see important information as it becomes available, so you can rest easy knowing that the data you're looking at is always relevant and up-to-date. Real-time analytics can help you when making critical business decisions and ensures process optimization. Similarly, having high-quality data allows businesses to leverage the power of ERP software analytics tools for powerful planning and forecasting, predicting demand and supply position, along with better decision-making.
Flexibility
An ERP system can bring a lot of flexibility to your business, in the sense it handles different languages, currencies and accounting standards – all while managing your multi-location business. This ability helps support comprehensive management of new processes, departments, and more. It also helps you take control of your business activities, provides better customer service, client satisfaction, and gives businesses a competitive advantage.
Better decision making
Similar to having access to real-time analytics, a clutter-free and easily understandable interface of ERP software can help you make better, more informed business decisions for your company. With spreadsheets, charts, and graphs available with the click of a button, you can more readily make crucial decisions that will help business processes move along smoothly.
Complete process automation
ERP platforms can save an enterprise a lot of money if they have a complete process automation feature. You make your business processes more accurate by automating them. Accurate and error-free data entry software leaves no room for mistakes, so you will always be sure that the numbers you get are accurate and reliable.By automating company processes you can enhance the productivity and overall efficiency of your business in many ways.
First of all, ERP system data transparency and uniformity saves you from the trouble of purchasing various document management systems for different company departments. What's more, this feature enables real-time reporting. Cutting downtime is a dream of every enterprise. And, on top of it all, complete process automation makes your employees more motivated, as they can concentrate on challenging non-routine tasks.
---
Looking for more? Download our Enterprise Resource Planning Buyers Guide for free to compare the top-24 products available on the market with full page vendor profiles, key capabilities, an ERP software market overview, our bottom line analysis, and questions for prospective buyers.
And don't forget to follow us on Twitter, Facebook and LinkedIn for all the latest in the ERP space!

Latest posts by Elizabeth Quirk
(see all)