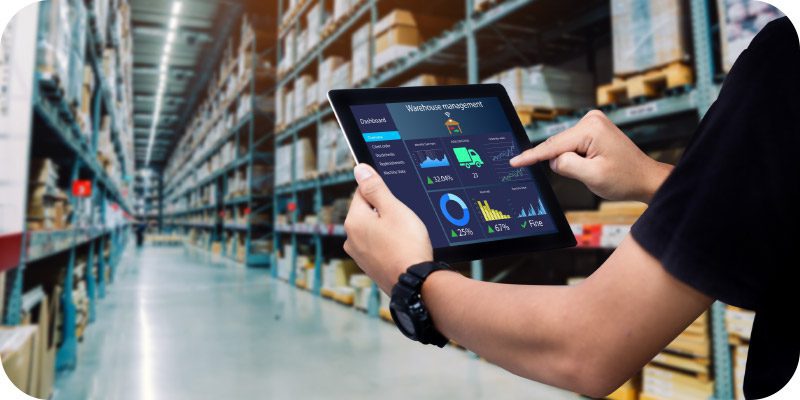 Advances in enterprise technology over the last few years have opened up a number of doors for smaller businesses that are now able to compete with their larger counterparts. While these technologies present their fair share of benefits, its important to understand that in order to realize their potential and to remain competitive. One technological development that many manufacturers are employing is that of Enterprise Resource Planning (ERP) solutions. By utilizing these systems, manufacturers can almost guarantee operational improvements. Below we've gathered a list of the top indicators your manufacturing business should invest in an ERP system.
Complicated and Inconsistent Processes
Working with manual systems and spreadsheets? This could get tricky as your business starts to grow, so you need to ensure that your business processes have the ability to grow with you as well. The most successful businesses have no room for improvisation and are able to layout their processes in a way that allows them to be flexible and run smoothly. A process that may have worked well in the past, may not do so well as you begin to expand. By manually keeping track of your processes, there's likely to be quite a few human errors in the mix. An ERP system can keep human error at bay, organize your businesses process, and allow you more time to work on more pressing issues than maintenance.
Disconnected Departments
When your business begins to expand, there's a high chance that your individual departments may experience some initial disconnect when making the adjustment. While this is to be expected, an ERP system can help with communication. This keeps employees from doing their job, while they attempt to make order out of this disconnect.
No Visibility
It should be pretty obvious that you can't improve the performance of you business if you don't identify your strengths and weaknesses beforehand. If you're not able to access key information about your operations, it's near impossible to make the adjustments necessary to achieve success. An ERP system can give you the insight to easily see where errors are occurring and the capabilities to correct them.
Outdated Systems…
If you've ever tried to keep up with competitors using a clunky and outdated system, you'll know that it can be a real headache. If you're still using an old system and know that your business isn't achieving its potential, you should step aside and evaluate what is and isn't working for you with your current system. While making the transition can be a bit nerve-wracking, you should look into an ERP system after being fully informed.
---
Looking for more? Download our ERP buyers guide for free and compare the top-24 products available on the market with full page vendor profiles, key capabilities, and 10 questions to ask before purchasing. It's the perfect resource for anyone looking to find right ERP for their business.
And don't forget to follow us on Twitter, Facebook and LinkedIn for all the latest in the ERP space!

Latest posts by Elizabeth Quirk
(see all)